Australian household spending continued to grow strongly as the price index jumped by 3.3 percent in June, up 10.2 percent compared to the same period last year.
According to the Australian Bureau of Statistics (ABS), June's figures marked the 16th consecutive month of increase in total household spending.
"Spending categories most impacted from COVID-19 responses (transport, hotels, cafes and restaurants, and clothing and footwear) have now returned to pre-pandemic levels," ABS head of macroeconomics statistics Jacqui Vitas said.
During the month, spending on transport soared by 22.7 percent due to higher petrol prices and flight demand.
Other spending categories also recorded robust growth, including hotels, cafes and restaurants (up 17.1 percent), clothing and footwear (up 16.3 percent) and recreation and culture (up 15.5 percent).
However, moderate increases were seen in spending on health (0.8 percent), alcoholic beverages and tobacco (up 0.9 percent) and food (up 1.8 percent).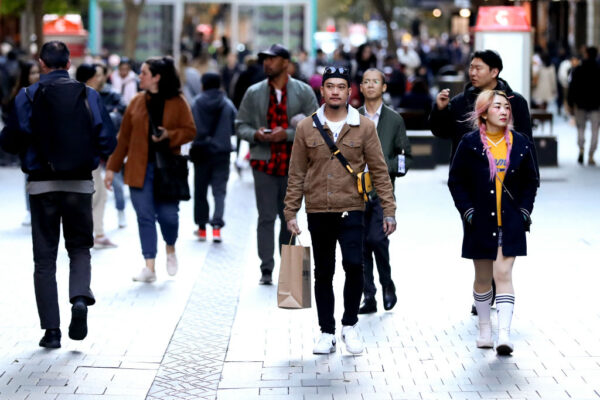 Among the jurisdictions, Queensland reported the highest growth in household spending in the 12 months to June at 12.4 percent, followed by Victoria at 11.8 percent, Tasmania at 10.8 percent and Western Australia at 9.7 percent.
The above figures did not take into account the effect of the Reserve Bank of Australia's recent interest rate hikes, which pushed the cash rate to 1.85 percent in August.
Consumer Sentiment Sours As Interest Rate Increases
Meanwhile, Australian consumer sentiment suffered a big blow following the central bank's decision.
The ANZ-Roy Morgan consumer confidence index fell 4.5 percent in the week commencing Aug. 1, wiping out all the gains in the previous three weeks.
Consumer confidence in the current economic conditions also tumbled by 10.2 percent, dropping to the lowest level since September 2020, while the indices for consumers' current and future financial conditions went down by 1.9 percent and 5.5 percent, respectively.
In addition, a joint survey by Westpac bank and the Melbourne Institute showed that consumer sentiment dipped by three percent to 88.3 in August, down 22.9 percent compared to November 2021.
Westpac chief economist Bill Evans said the August figure was similar to the lows recorded during the COVID-19 pandemic and the global financial crisis.
At the same time, the survey found that interest rates continued to weigh on consumer confidence, with 58 percent of the respondents expecting the cash rate to rise by one percent or more over the next 12 months.