The Pfizer COVID-19 vaccine could soon be given double green light approval for use in Australian children aged 5 to 12.
Federal Health Minister Greg Hunt said the drug regulatory body, the Therapeutic Goods Administration (TGA) had given Pfizer provisional determination, allowing the company to speed up their application.
"I think their application is likely to come in the coming weeks," Hunt said on Oct 13. "So then it has to, because we're dealing with safety and effectiveness for children, make sure that it's a thorough assessment."
Hunt spoke to the head of Pfizer Australia, who indicated that they would be making an application to the U.S. Food and Drug Administration (FDA) first, a path companies often take.
For the vaccine to be approved for children, the Australian Technical Advisory Group on Immunisation (ATAGI) also needs to give a green light in their health advice.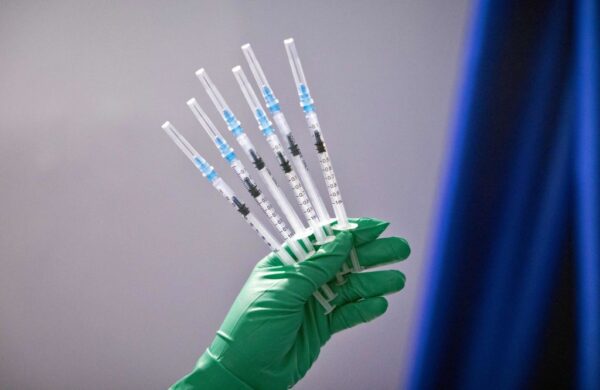 When asked if the government would override ATAGI advice if it deemed it unnecessary for children—a decision similar to that of the U.S. Centers for Disease Control and Prevention (CDC) who overrode its vaccine advisory panel on booster shots—Hunt said he was confident the medical advice would align.
"I respectfully won't countenance a hypothetical, I'll set out the process," Hunt said. "From our perspective, that we have, in my view, the best medical regulator and the best advisory group in the world."
"Other countries may understandably choose to debate that. But they've aligned their advice, they've worked successfully together, and I would expect that to be the case."
But Hunt was "very confident" that the vaccine will be given the double green light by both the TGA and ATAGI, and that the the government would follow through.
"If they provide a green light, then we provide the vaccine," he said.
ATAGI Co-Chair Allen Cheng said approval for the vaccine was not guaranteed as COVID-19 posed little danger to this age group, meaning vaccines would need to meet a higher standard regarding its potential side effects.
"When we are thinking about 80-year-olds, where the danger of COVID-19 is really obvious, [about] a third of people die," Cheng told The Sun-Herald. "When we are looking at kids, who rarely go to hospital and as a rule don't die from COVID, then that's sort of a different equation."
Pfizer submitted data for its vaccine trial in children aged 5 and over to the U.S. FDA in late September. The company said the results showed a favourable safety profile and showed "robust neutralising antibody responses" in children.