The Australian government is facing renewed calls to place new sanctions on Burma's (also known as Myanmar) military junta.
An analysis (pdf) by the Australian Council for International Development (ACFID), the peak body for Australian non-government organisations, has criticised the government's decision not to impose any new sanctions since the military coup in February, likening the decision for inaction to supporting the military government.
"The U.S., UK, Canada, and the EU have leveraged their relevant Magnitsky legislation to sanction a total of 38 individuals and 17 entities," ACFID wrote in the analysis, calling the sanctions "particularly effective" at limiting the junta's power and influence.
Despite pressures, the Australian government has thus far decided against imposing sanctions on the Burmese junta due to assessments that it would limit the nation's influence on Burma.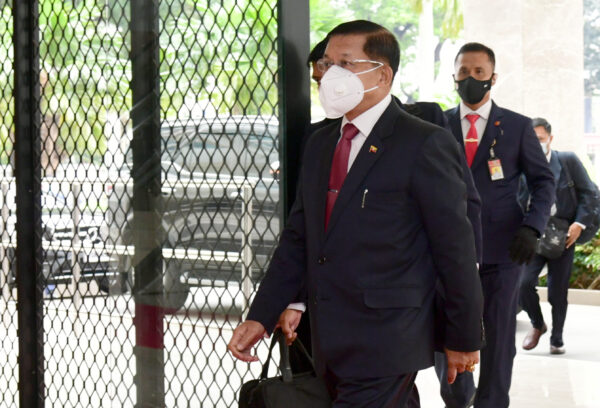 Department of Foreign Affairs and Trade (DFAT) Assistant Secretary Lynda Worthaisong told a parliamentary inquiry that the department had closely looked at options for a wide range of policies but had concluded that introducing sanctions would "not have a positive impact on the ground."
"Our relationship [with Burma] is different, our levers are different, and our influence is different," Worthaisong said, referring to the United Kingdom, European Union, America, and Canada.
"We consider, as a country in this region, that our interests are best served by, potentially, having direct influence," she said. "Our view is actually consistent with other countries in this region including Japan, the Republic of Korea, and ASEAN countries. None of those have sanctioned."
Worthaisong acknowledged that Australia holds a limited level of influence in Burma, however, believes the country should preserve whatever influence it has.
"We do need to engage in some small ways with the regime in order to deliver assistance. That's really important as well given the amount of suffering in the country," she said.
Worthaisong also emphasised that the decision is under active consideration and that sanctions could change at any time, depending on the circumstances.
However, former Human Rights Commissioner Chris Sidoti has urged the government to change tack and immediately impose sanctions onto military leaders.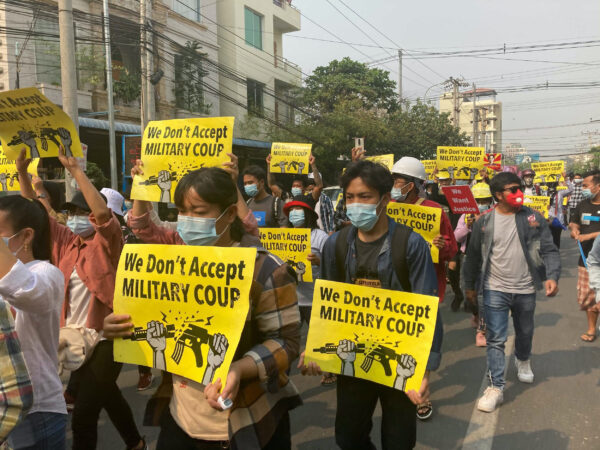 "There is no evidence that the strategy [not to impose sanctions] adopted by the Australian Government so far, is working," Sidoti said. "The Myanmar military has placed itself at the centre of a complex web of commercial interests, ranging from beer to banking."
"The Australian Government must join with like-minded democracies and hit the Myanmar military where it hurts," he said.
Foreign Minister Marise Payne has also received calls for immediate action against the Burmese military junta in a letter signed by 390 Burmese civil society organisations (pdf), which called Australia's inaction "shameful."
"We 390 civil society organisations across Myanmar are shocked by Australia's continued inaction on Myanmar, which emboldens the terrorist military junta," the letter dated May 18 said. "We are deeply disappointed in your Department of Foreign Affairs and Trade's assessment that additional sanctions on Myanmar would not have a positive impact on the ground."
"We strongly call for Australia and the international community to take action against these criminals through targeted sanctions and other appropriate measures," they said.
Sean Turnell, an Australian economic advisor to ousted leader Aung San Suu Kyi, is still being held in detention despite the continued efforts of the Australian government.