International cruise ships will soon enter Australian waters again when a two-year ban on the industry due to COVID-19 is lifted in April.
In a media release on Tuesday, Health Minister Greg Hunt said that based on medical advice, the government would not renew the ban on international cruise ships arriving at and departing from Australian ports when the current direction expires on April 17.
In March 2020, in response to the global spread of COVID-19, the Australian government introduced a ban on the entry of large international cruise vessels into Australia under the Biosecurity Act 2015.
Hunt said the direction has been highly effective in preventing the entry, emergence, and spread of COVID-19 in Australia.
"On the basis of medical advice and with the agreement of National Cabinet, lifting the cruise ban is consistent with the reopening of Australia's international border and shows that we have successfully navigated Australia's emergency response to the COVID-19 pandemic," he said.
Home Affairs Minister Karen Andrews said that the Australian Border Force is ready to welcome international cruise passengers back to Australian shores.
"In 2019, before the pandemic, Australia welcomed more than 600,000 cruise ship passengers across the border from almost 350 vessels," she said.
"I can't wait to see our cruise terminals once again filled with arriving international passengers, getting this important industry ship-shape and back out on the water once more."
Carnival Australia President Marguerite Fitzgerald welcomed the news, saying the next step is for governments to reopen their ports to cruise ships, and those discussions are underway with the federal government and eastern state governments to determine a set of health protocols and guidelines before the resumption of cruising.
She added that the promised lifting of the ban meant the company's seven cruise lines, including Australia's own P&O, could now take preliminary steps in the complex task of readying ships for return to Australia.
"The uncertainty of the past two years has been replaced with hope and a belief that the lifting of the cruise ban at last heralds the return of cruise operations in Australia," Fitzgerald said.
"Overseas experience, where hundreds of cruise ships have returned to service, more than seven million people have cruised, and more than 80 countries have reopened to cruise ships, has confirmed that cruising can operate safely in the new environment with comprehensive health protocols that can support the return of cruising here."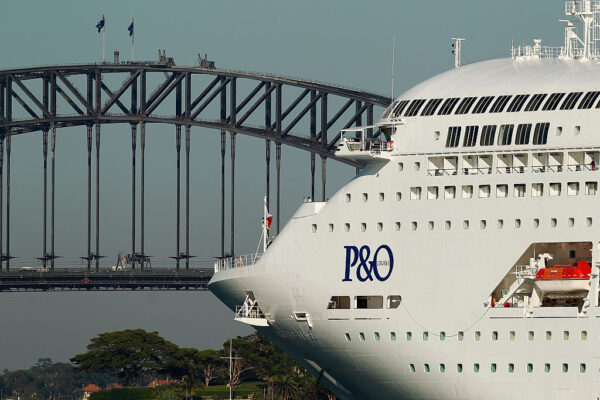 Fitzgerald said that P&O was excited about potentially restarting operations in Australia at the end of May, subject to government approval.
"We'll be working closely with government agencies on our return, which will see us visit about 20 ports around the country after an absence of more than two years," she said.
"Australia has long been one of the world's strongest cruise markets, and as the nation's only home-grown cruise line, we are excited at the thought that our loyal customers will be travelling with us again very soon."
Under P&O's new program, Australian cruising will commence on May 31, with Pacific Explorer sailing from Sydney to Brisbane on a four-night roundtrip, after which the liner will embark on a series of Queensland and South Pacific cruises until late October.
Cruise suppliers, who have also been hit hard by the ban, are likewise delighted by the resumption of cruising.
General Manager of  Select Fresh Providores, Steve Biviano, said his company represents the farmers and growers who produce the fresh produce for the cruise industry.
"Our business has been severely impacted, but we now see the prospect of our warehouse again being filled with fresh produce bound for cruise ships."
Meanwhile, Managing Director of Inter Marine Pty Ltd, Graeme Blackman,  said his company is a specialised business offering marine engineering services.
"When cruising stopped, we lost nearly 90 per cent of our turnover," he said. "With the lifting of the cruise ban, there is now hope that the business will survive."
A number of measures will be in place to ensure the safe return of international cruising down under, including proof of double vaccination, engaging with the cruise ship industry on safe resumption, improved pre-arrival reporting and identification of COVID-19 risk through more detailed questioning of passengers, and stress testing of the emergency response system.
In addition, cruise ships will need to comply with all specific state and territory public health requirements.