Australia's government on Feb. 27 initiated its emergency response plan, warning its citizens to prepare for a coronavirus "pandemic" as the deadly virus continues to spread around the globe.
"We believe the risk of a global pandemic is very much upon us and as a result, as a government, we need to take the steps necessary to prepare for such a pandemic," Prime Minister Scott Morrison said.
Australia has 23 confirmed cases of coronavirus—15 of these cases are reported to have recovered. Eight more Australians were infected while aboard the Diamond Princess cruise.
Morrison also announced Thursday the country has extended its travel ban to March 7, forbidding foreign nationals from entering the country from mainland China for a further week to protect Australians amid the coronavirus outbreak.
Initial Action Stage
The emergency response plan covers a number of factors including further quarantine measures, tighter controls at airports and ports, and keeping schools informed as to how they should respond to any widespread outbreak.
The government is currently at the "Initial action stage"—the first of three stages outlined in its emergency response plan (pdf), which was released Feb. 18. The initial stage will focus on activities such as minimizing transmission, preparing and supporting health system needs and border measures.
If the World Health Organization (WHO) declares a pandemic, or if Australia sees evidence of a large-scale, sustained transmission of the virus, the government will move to its "Targeted action stage."
This would see measures implemented including a surge in staff numbers within health services, consideration of any border or social distancing measures and items from the National Medical Stockpile distributed to health services.
If coronavirus infection numbers reach a level that it can be contained by normal healthcare services, the government will move to its "Standdown stage," which includes replenishing medical stockpiles, resuming elective or non-urgent medical procedures and monitoring for a second wave of the virus.
Health Minister Greg Hunt said the plan will allow Australia to ensure it has an adequate medical stockpile and develop a more formal agreement with the states.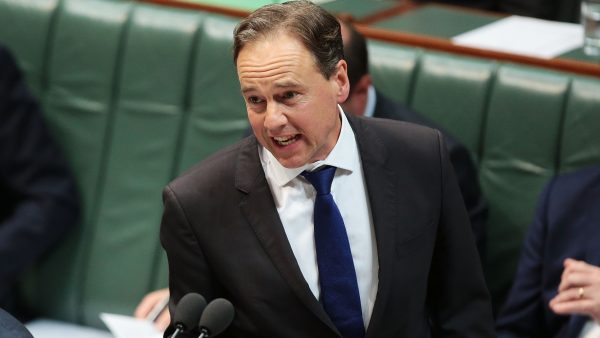 "What this does is it now moves to a full preparation phase for all of the supply chains, the medicines, we're working on the national inventories, the national medical stockpile," he said. "One of the things we're most focused on is to make sure we have the personnel capacity if there is a surge within our hospitals and medical system."
He said he will meet with state and territory health ministers to discuss the next steps.
A worst-case scenario in light of a potential widespread outbreak across the nation will see the cancellation of large gatherings, employees working from home, the suspension of elective surgeries, increasing intensive care bed numbers, prioritization of mortuary services, aged care homes locked down and the closure of childcare centers.
Morrison assured this response level was not yet necessary.
"There is no need for us to be moving towards not having mass gatherings of people. You can still go to the football, you can still go to the cricket," he said. "You can still go and play with your friends down the street. You can go after the concert and you can go out for a Chinese meal."
"You can do all of these things because Australia has acted quickly."
There has been a rapid increase in the number of cases in Italy, Iran, and South Korea this week, among other nations. Dozens of people have died around the world outside of China from the virus, which causes the disease COVID-19. The condition brings similar symptoms to influenza, including fever, headache, and difficulty breathing.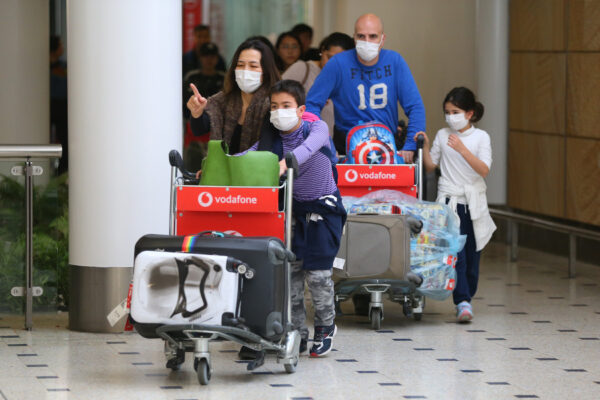 Travel Ban Extended
The prime minister said on Thursday that the extended travel ban will now end on Saturday, March 7, before the possibility of an extension is reviewed again.
The ban restricts entry to the country for foreign nationals who have recently traveled to mainland China. An exception to the travel ban includes Australian citizens, permanent residents, and their immediate family members—spouses, legal guardians and dependents only. However, all travelers among this group will be required to self-isolate for 14 days upon arrival in Australia.
Morrison said the rapid spread of the novel coronavirus outside of mainland China prompted the federal government's response, and that the decision to extend the travel ban was made after discussion with the chief medical officer and his state counterparts.
It comes after Morrison last week relaxed its travel ban by potentially allowing students in years 11 and 12 to enter, except those from Hubei province where the new coronavirus is believed to have originated. The Australian government has yet to make a similar call for university students.
How to Prepare for a Pandemic
A survival expert told Daily Mail Australia that preparation for a pandemic should include having an adequate water supply and stocking up on food items that have a long shelf life, including dried fruit, dried foods, cereals, pasta.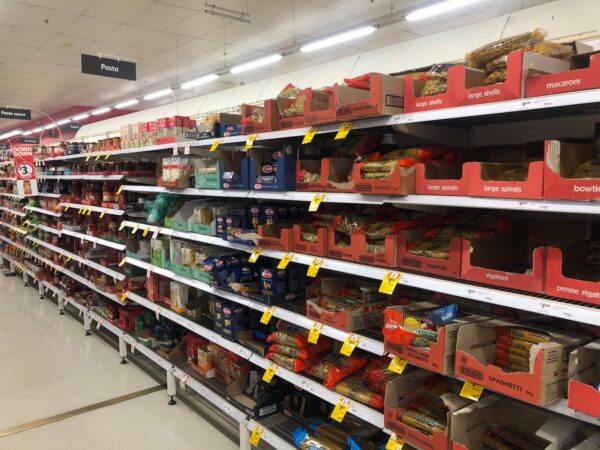 "Packets of flour will also allow to make your own bread," said Western Australian survival instructor Bob Cooper on Wednesday, adding that vegetables should make up 80 percent of one's diet.
"Things like root vegetables can be sun-dried and re-hydrated and last up to six months. I've tested it with bananas and fish as well," he said.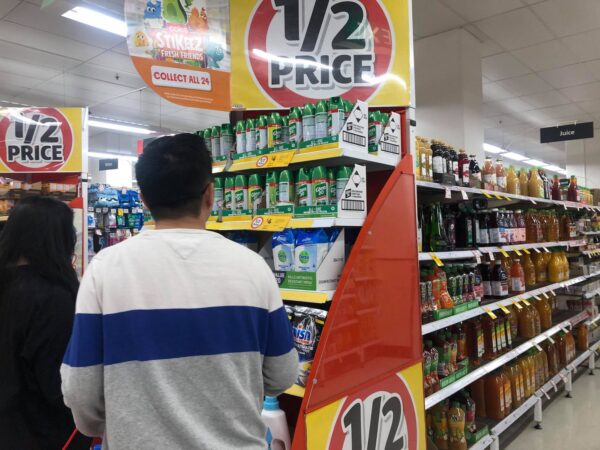 University of Queensland virology expert Ian Mackay meanwhile recommended stocking up on cupboard essentials, feminine hygiene products, over-the-counter medication, toilet paper, and pet food if required.
The Australian Government has released a collection of coronavirus resources on its website for the general public, health professionals and various industries. Click here for more information.