Australia should "fast-track" new laws to give the government power to sanction and freeze the assets of Chinese communist officials involved in passing controversial security laws over Hong Kong.
Michael Shoebridge, a defence expert at the Australia Strategic Policy Institute told The Epoch Times that like the Tiananmen Square massacre this was a moment for "democratic nations to act."
"The right approach is to use targeted sanctions against the Beijing and Hong Kong authorities—individual officials—to freeze their assets in other jurisdictions and to not have them travel to other jurisdictions," he said.
Shoebridge advocated for a system to "publicise the enormous personal wealth of Chinese Communist Party leaders (and close family members)" as well as members of the regime's rubber stamp legislature the National People's Congress who voted to approve the national security law.
Chinese officials are well-known for sending family members, relatives, and vast wealth and assets overseas.
"Countries without 'Magnitsky Act' style legislation, need to put in legislative tools in place," Shoebridge said. "This is a matter for cooperative international action, with a number of countries acting together."
Australia's Joint Standing Committee on Foreign Affairs, Defence and Trade is conducting an inquiry into whether Australia should implement laws similar to the Magnitsky Act in the United States.
The Act is named after Russian lawyer Sergei Magnitsky who exposed major tax fraud committed by Russian officials to the tune of US$230 million. He was subsequently imprisoned, tortured, and died in 2009 after a year in a Moscow prison.
Bill Browder, a financier, began campaigning for legislation targeting the officials responsible for Magnitsky's death.
The laws give a country the power to sanction officials found to be involved in human rights abuses. Sanctions include freezing assets and banning officials, as well as family and relatives, from travelling to the country.
Since implementing the law in 2012, the United States has imposed sanctions on 94 individuals and 102 entities from 24 countries.
Browder told the ABC on Dec. 5, 2019, the law is "a very powerful tool" because human rights abusers will generally look for locations overseas to "put their families and keep their money." If these options are closed to them it "creates a disincentive" to commit further acts.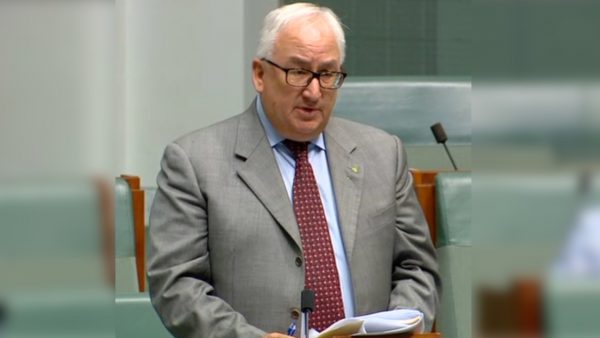 Browder said an inquiry around Magnitsky is "particularly relevant" now in light of ongoing issues in China, including "the Uyghurs and the Hong Kong situation."
Shoebridge also called for Australia to open refugee channels for Hong Kong residents fleeing the city, citing similar action taken by previous Prime Minister Bob Hawke in response to the Tiananmen Square massacre in 1989.
"The 20,000 Chinese citizens granted asylum in Australia at the time of the Tiananmen massacre have become some of our most talented, productive citizens—as well as sources of insight into China," he said.
"It will be the same case if we, along with other democratic nations who oppose the ruthless oppression of Beijing … take in Hong Kong people fleeing Beijing's repression."
Beijing passed sweeping national security laws on the city of Hong Kong on May 28, Australian Foreign Minister Marise Payne said the law would "curtail the Hong Kong people's liberties" and "dramatically erode Hong Kong's autonomy and the system."
The United States' responded a day later with a suite of actions targeting the regime in China, including removing Hong Kong's special economic status, taking action on Chinese graduates with links to the regime's military, launching a review of Chinese companies listed on U.S. stock exchanges, and sanctioning officials involved in implementing the national security law.