Prime Minister Scott Morrison has thanked the 102,000 defence force veterans who gave their lives in service to make Australia a safer country today than it was in years past.
Speaking at the Doncaster Returned Soldiers League (RSL) on Nov. 11, Morrison said Australians came together on Remembrance Day to honour the lives of those who lost theirs to keep the county safe.
"It doesn't matter which battle, which conflict, it's the same uniform that has been worn. It is the same honour that is being lived up to and shown as you've stepped up in our name," Morrison said. "We are safer today because of your efforts, and we are free today because of your efforts, and we are deeply thankful."
Morrison also said the day was about listening, preserving freedom, and safeguarding democracy.
"Standing against tyranny. Protecting our home. Standing up for our values, so that Australia is never bullied," he said.

Remembrance Day is celebrated on the 11th hour of the 11th day of the 11th month, November, and is the exact time that guns fell silent across the Western Front in 1918, signalling the end of the first World War.
This year marks the 103rd anniversary of the signing of the Armistice between the Allied Forces and Germany. Originally called Armistice Day, it has become a day when Australians remember all veterans who fought in conflicts representing Australia.

The Chief of the Australian Defence Force, General Angus Campbell, in a media release, said that by pausing to remember and reflect on the legacy of the men and women who have died in service to Australia, it allows countrymen to draw on their strength and spirit in challenging times. He also reminded Australians to not forget those who had died.
"Lest we forget," Campbell said.
Federal opposition leader Anthony Albanese in a media release called on Australians to spend the one minute silence imagining all the veterans who did not return from conflicts and to remember the veterans who need our support in the present.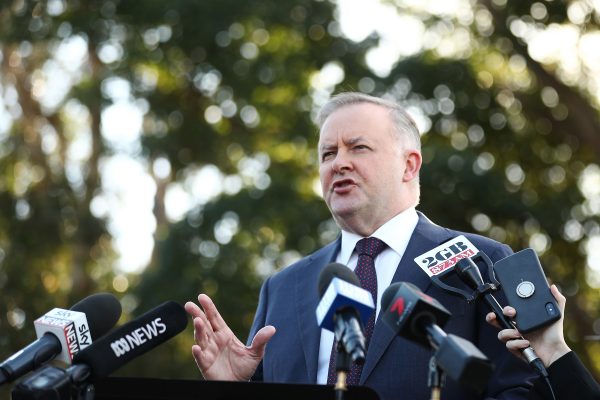 "We have a sacred responsibility to care for those who volunteer to defend us even now. Many never come home the same; their old selves left behind forever on a distant battlefield," Albanese said.
"The minute of silence that we observe each Remembrance Day is a reminder that silence is anything but empty," he added.
"Imagine them. All they were, and all they could have been. All that could have sprung from their hearts, their minds and their hands had our world never known war. We create this moment of quiet so that we can hear them. So that they will not fade."