Australia's Minister for the Pacific Zed Seselja has warned that Russia's incursions into Ukraine should serve as a reminder for Australia to remain vigilant in its own backyard in the Pacific, where China has unresolved territorial disputes.
In an op-ed for News Corp's The Australian published on March 14, Seselja noted that China had "conspicuously failed to condemn" Russia's military operation in Ukraine and warned that it was "not the time for complacency when it comes to our own security."
"China has its own unresolved territorial disputes, a growing military power, and a deepening partnership with Russia," he wrote.
"It would be naive for us now to assume the war in Ukraine, while almost 15,000 [kilometres] away, does not have serious implications for our own security," he wrote.
The Australian government has sounded the alarm on a number of Beijing's moves in the Indo-Pacific region.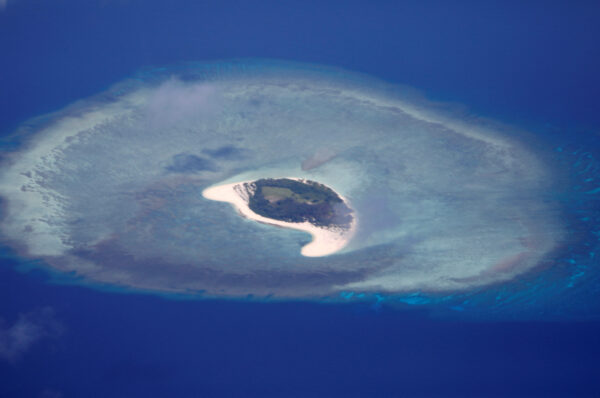 This includes China's growing stockpile of nuclear weapons, its militarisation of the South China Sea—turning reefs and island into unsinkable aircraft carriers— and how it has come to control 20 ports around the world through its trojan horse, debt-trap lending scheme, the Belt and Road Initiative (BRI).
Seselja said Australia can't afford to "take our eyes off the increasingly complex strategic environment evolving in our own backyard" nor "create opportunity for those who seek to destabilise our region to do so."
Australian Defence Minister Peter Dutton has previously said these moves "can't be ignored."
The BRI has been Beijing's largest soft-power operation in the Pacific, with the communist regime offering loans to developing countries. However, some have not been able to service the loan and have handed over key infrastructure, such as ports, to China as a result.
Two BRI deals made between the Victorian state Labor government of Australia and Beijing were torn up by the federal minister for foreign affairs—under new powers legislated in 2021—after the arrangements were deemed to be against the country's national interests.
Despite Victoria's Labor leader, Premier Daniel Andrews, defending the deals, national Labor supported the decision to scrap them.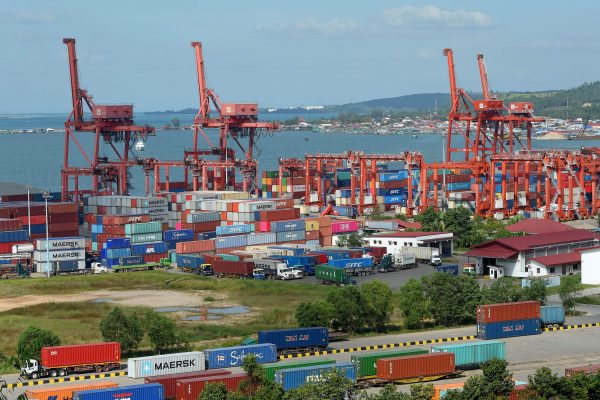 With Beijing peddling the BRI to Pacific island countries, Seselja has said it has "never been more important to support the sovereignty of democracies in our region and strengthen our relationships with our Pacific family."
"None of us wishes to see the regional order undermined or destabilised," he wrote.
"But we are not sitting back and waiting for this to happen. Through strengthening our close ties and cooperation in our region, and strengthening our own forces, we are taking steps to safeguard our national security."
Seselja noted that Australia's ruling Coalition government last week committed to increasing its defence force personnel by 30 percent, expected to bolster its numbers to 101,000 personnel by 2040.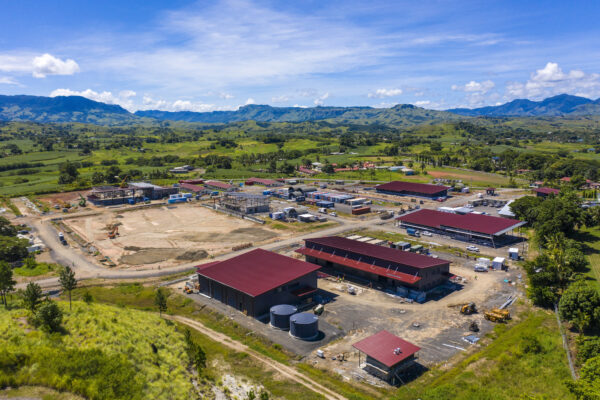 Australia has also invested billions in key security programs in the Pacific to counter Beijing's influence, including 21 Guardian-class patrol boats.
The minister for the Pacific noted Australia is delivering around $2 billion for a package of capability, infrastructure, sustainment, training, and coordination through the Pacific Maritime Security Program in a bid to increase regional maritime security.
Seselja also highlighted Australia's recent security partnerships with Fiji to bolster its security capability and strengthen ties.