Former Prime Minister John Howard has spoken out on the need to fast-track visas for Afghan workers who assisted U.S. and allied forces during the Afghanistan War.
He made the comments amid growing concerns that thousands of Afghans will face violent retaliation from the Taliban, who are now advancing across the war-torn country.
"Where it is clearly the case that they could be in danger of retribution, we have an obligation to help them, if necessary, by giving them visas to come to live in Australia," Howard told SBS News.
"That is a moral obligation we have. It was a moral obligation that we shamefully disregarded many years ago when we pulled out of Vietnam," he added. "I do not want to see a repetition of that failure in relation to Afghanistan."
Revelations have emerged that one Afghan interpreter was denied a visa to Australia on the grounds that he was not employed directly by the government.
Howard said the government should not deny the visa based on "narrow legalism" or a technicality.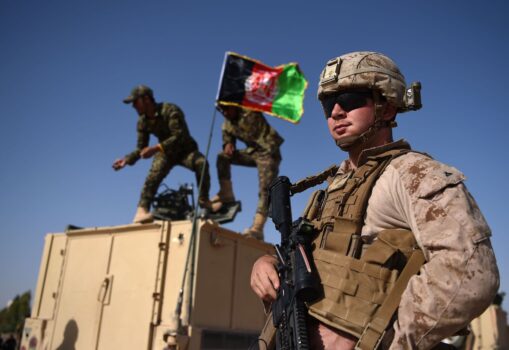 "If a group of people gave help to Australians such that their lives and that of those immediately around them are in danger, we have a moral obligation to help them," he said.
Current Prime Minister Scott Morrison said the government was doing everything in its power to expedite the visa applications for hundreds of Afghans.
"Hundreds are in that process right now," he told ABC radio on July 9. "We're doing that as fast and as safely as we can."
"It's obviously an environment in which it is difficult to operate, people would appreciate that," he added.
Morrison also said Afghan subcontractors could apply through the humanitarian visa stream rather than the one dedicated to workers.
"We work through both channels," he said.
So far, 1,400 Afghan workers and their families who worked with the Australian government have been granted visas in recent years. Since April 15, 230 visas have been granted.
Foreign Minister Marise Payne said no eligible Afghan would be left behind.
"We're not going to leave behind anyone who worked for us and who is properly eligible," she said.
The situation in Afghanistan has deteriorated after allied forces began withdrawing from the country.
Regional officials in northern Afghanistan say the Taliban recaptured government buildings in a provincial capital it was stormed earlier this week.