A third brand of COVID-19 vaccines will soon become available for adults in Australia, with 1 million doses expected to arrive for distribution in September, the government announced on Aug. 9.
Prime Minister Scott Morrison said in a statement that the country's vaccine regulator, Therapeutic Goods Administration (TGA), has approved the Moderna shot and 25 million doses have already been secured.
"Our world-class regulator, the TGA, has given the green light to Moderna's COVID-19 vaccine, finding it safe, effective, and the best way to stop severe illness and hospitalization," Morrison said.
"Our National Plan is working with the vaccination rollout ramping up, with more than 1.3 million vaccines administered in just one week. Now we have Moderna, Pfizer, and AstraZeneca available, as well as more doctors, more nurses, and more pharmacists to help get jabs in arms."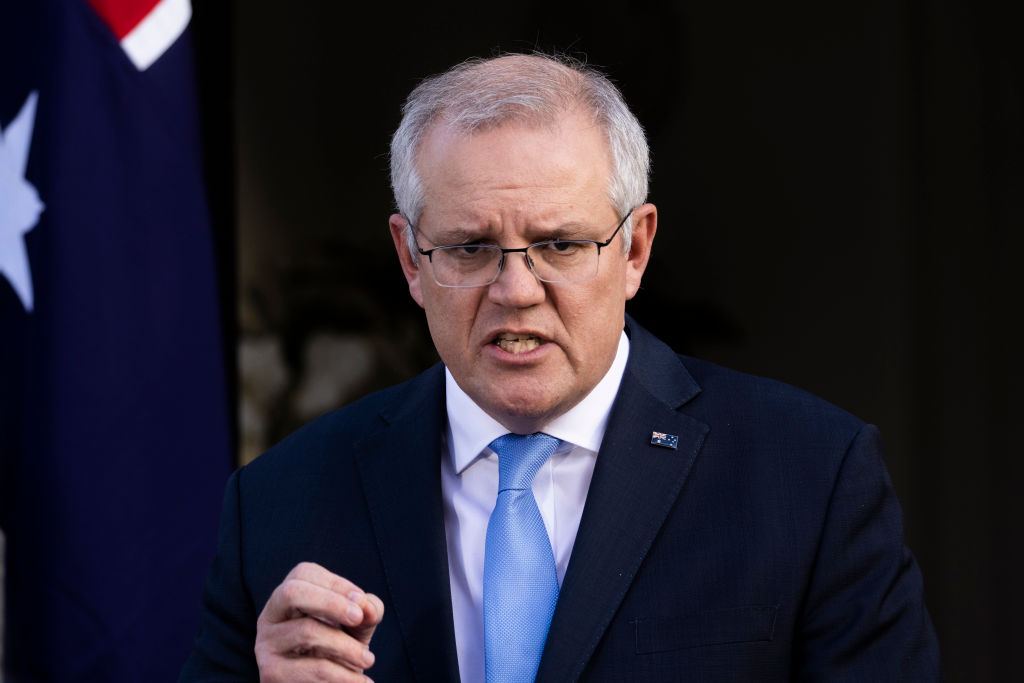 The first 1 million doses will arrive in September and will be rolled out from approved pharmacies and other providers across the country. They're part of a total of 10 million doses that are scheduled to be delivered to Australia by the end of this year, according to Morrison.
Another 15 million booster doses from Moderna are scheduled to arrive in the first half of 2022.
Moderna's COVID-19 vaccine has only been approved in the country for people older than 18 so far. The TGA stated that it's reviewing data and will announce in the coming weeks if they'll support the use of the vaccine for younger Australians—aged 12 to 17 years.
As of Aug. 9, about 22 percent of adults among an Australian population of 26 million people have been fully vaccinated. The government expects to provide a vaccine to every Australian adult who wants one by the end of the year.
Also on Aug. 9, Australia expanded lockdowns to a rural town northwest of Sydney and the coastal region of Byron Bay, which will both enter a seven-day lockdown, New South Wales Premier Gladys Berejiklian said.
New South Wales reported 283 locally acquired CCP (Chinese Communist Party) virus cases in the past 24 hours, up from 262 cases a day earlier. The state has struggled to contain a surge of the highly infectious Delta variant. Meanwhile, a lockdown of Sydney is now in its seventh week.
The Institute of Public Affairs estimates that the lockdowns cost the state of New South Wales 10,000 jobs per day.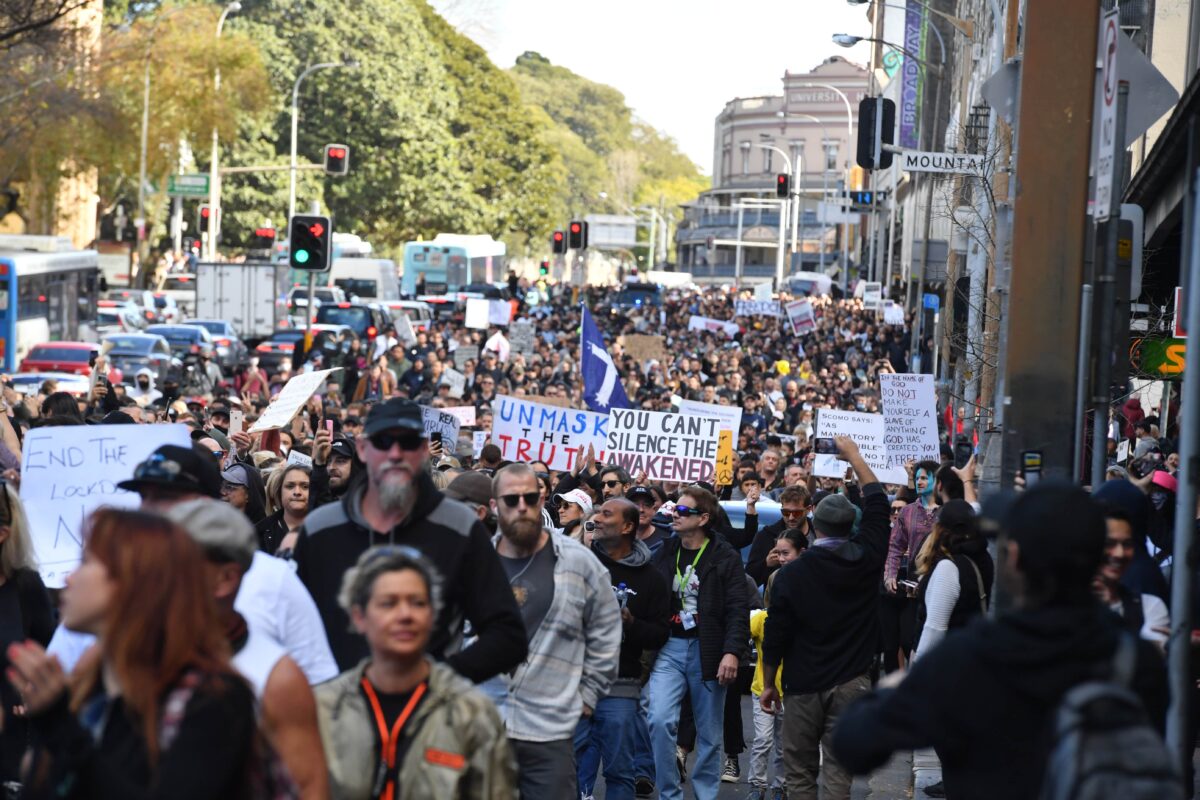 Thousands of people recently attended protests across Sydney, Melbourne, and Brisbane, Australia, as part of the "World Wide Rally for Freedom" against government restrictions. While previous rallies in Sydney had garnered just a few hundred attendees, recent protests have grown dramatically.
Mental health and suicide prevention service Lifeline Australia also recorded its highest ever number of calls on Aug. 2, attributing the numbers to the Sydney and Brisbane lockdowns.
From NTD News