Despite pressure to set stricter emissions reduction targets to avoid the European Union's (EU) sweeping new carbon levies, new research has shown that the measures will leave Australia's industries largely untouched.
A report (pdf) by the Australian Industry Group (Ai Group), Australia's peak industry body, stated that Australia's critical exports—such as iron ore and coal—remain, for the time being, untouched by the EU's new Carbon Border Adjustment Mechanism (CBAM).
"Australian Industry Group research finds that carbon border adjustments are not an imminent threat to Australia and could be an important opportunity if we get on the front foot," said Ai Group Chief Executive Innes Willox.
The new CBAM will require overseas businesses shipping aluminium, cement, electricity, fertiliser, or steel to the EU to purchase emissions "allowances."
However, the report outlined that only 5 percent of Australia's steel exports went to the EU, with the other products impacted by the carbon levy exported in negligible quantities.
"Australia appears to have little to fear in the medium term from actually implementable border adjustments by the EU or anyone else," said Ai Group Chief Executive Innes Willox. "This is partly because only 0.25 percent of our trade with Europe is affected by the current proposal."
On the other hand, nations that could be more significantly impacted by the CBAM include China, the world's largest exporter of steel and aluminium.
The research by the Ai group comes a week after the former UN Secretary-General Ban Ki-moon slammed Australia over a lack of a net-zero target, accusing the federal government of falling behind on emissions efforts compared to the nation's states and international partners.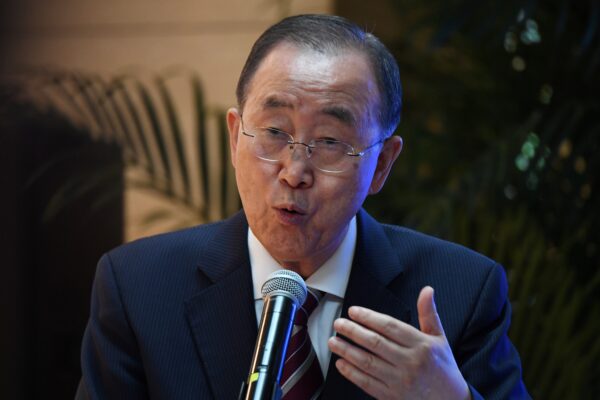 "Ethically, the toll of inaction on climate is incalculable," Ban said. "Australia's current goal … and the absence of a national zero emissions target, is out of step with its states, its trading partners, and other comparable nations."
Ban urged Australia to follow suit and ramp up emissions reduction efforts or face heavy tariffs on its export industries.
"Australia risks finding itself on the wrong side of carbon-border tariffs as other nations move ahead, seizing the opportunities of the zero-carbon age," Ban said.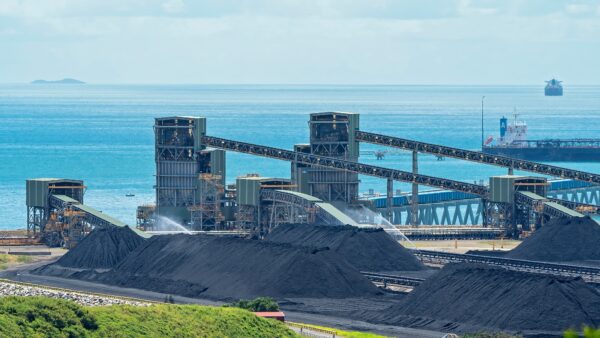 It's a point Willox concedes Australian industry needs to consider.
He noted that carbon excise tariffs would likely expand around the world and that similar schemes could be implemented in the United States, Japan or other economies—potentially affecting much more of Australia's trade.
The CBAM will be introduced transitionally in 2023, but possible expansions to the list of targeted industries will be considered in 2025-26.
While the current proposal had minimal impact on Australia, Willox noted that future amendments to the EU proposal—or new carbon borders implemented by other jurisdictions—meant Australia's industries needed to work towards a low-emissions technology overhaul.
"Our patchwork world is moving towards net-zero emissions messily and at different speeds," Willox said. "In the long term, the industry won't be competitive unless it reaches low-, zero- or negative-emissions."
The Trouble With Carbon Borders
Scott Hamilton, a University of Melbourne researcher and previous Executive Director of Renewable Energy for the Victorian Government, explained that the requirements for non-EU businesses to pay for emissions allowances might inadvertently hamper nations' abilities to develop low-emission technologies.
Hamilton, who strongly believes in the need for a rapid reduction in emissions, explained that the intention of the EU CBAM was to ensure a level playing field between businesses in the EU seeking to reduce emissions and overseas businesses making products using cheaper fossil fuels.
"Places like Germany will say, 'we're investing a huge amount of money in green hydrogen to make green steel, but we don't want countries like Australia to be exporting steel which is being made from fossil fuels to undercut us," Hamilton told The Epoch Times.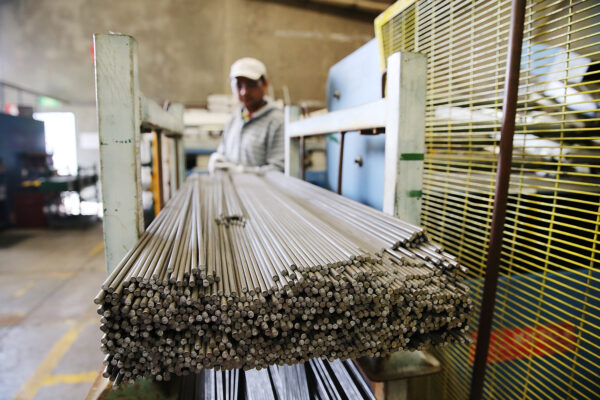 Currently, the system already applies to businesses within the EU—such as those generating electricity or other energy-intensive industries—which are only allowed to produce emissions based on the number of emissions allowances they possess.
One allowance unit permits the emission of one tonne of carbon dioxide, and these allowances can be bought and traded through the EU Emissions Trading System (ETS). The total number of allowances issued gradually diminishes over time, subsequently lowering total emissions.
The new CBAM would also extend this requirement onto nations exporting goods into the EU, incurring additional costs for producers using fossil fuel technology.
However, Hamilton pointed out that forcing countries such as Australia to pay the EU for emissions credits would mean a transfer of wealth out of nations that could have otherwise been used to bolster the research and development of low-emission technologies.
"Europe will get that money, and they'll invest further in their technologies and in decarbonizing their systems, and Australia won't," Hamilton said.
Instead, Hamilton proposed Australia should implement its own carbon tax to accelerate the development of technologies like "green" steel made solely from renewables.
"What I would be saying is we should have a price on carbon here and actually take that money and reinvest it into those new technologies," Hamilton said.
But Prime Minister Scott Morrison had previously reiterated that the federal government would not be implementing a carbon tax but would instead commit $20 billion of taxpayer funds towards low-emission technologies as part of its technology investment roadmap.