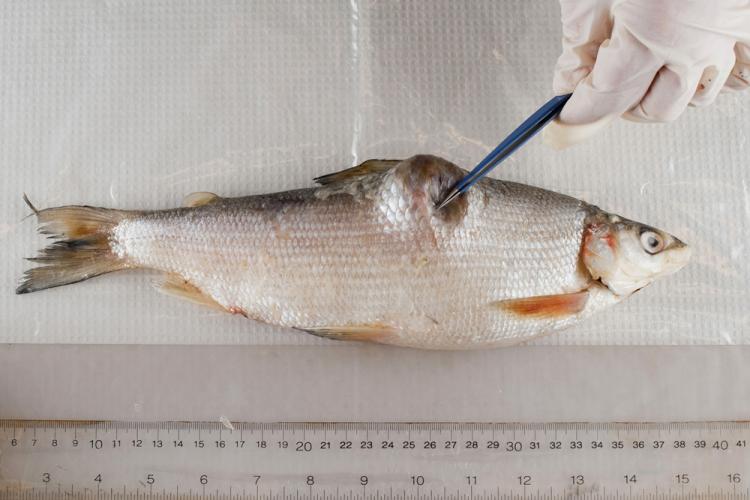 When companies working in the oil sands claimed that none of their toxic emissions were getting into nearby Athabasca River, Dr. David Schindler, an internationally recognized professor of ecology at the University of Alberta, was doubtful.
Especially with reports of deformed fish in the area and bad reviews of the Regional Aquatics Monitoring Program (RAMP), the joint industry-government group mandated with monitoring bodies of water in the oil sands region.
RAMP claims that the oil sands industry is not the cause of toxic element buildup in the river.
Schindler found it implausible that none of the industry's self-reported hundreds of kilograms of toxic emissions released into the atmosphere would find their way into the river.
"It just doesn't make sense making a claim nothing is getting into the river, and at the same time putting a lot into the atmosphere," Schindler says.
He set out to perform a study tracing the toxins in the Athabasca River to oil sands activity.
The result of the study was a recently released paper he co-authored with researchers from University of Alberta, Queen's University, and non-profit organization Oceana concluding that oil sands development has substantial contribution to pollution in the Athabasca River via both air and water pathways.
The paper, published in Proceedings of the National Academy of Sciences, says there were higher concentrations of toxic elements near development areas than upstream of the development during summer.
It also says the findings of the study confirm "the serious defects of RAMP" for not finding these patterns in the river.
"A robust monitoring program to measure exposure and health of fish, wildlife, and humans should be implemented in the region affected by oil sands development," concludes the paper.
The peer-reviewed report has drawn comments from both provincial and federal governments.
Last week, Schindler was paid a visit by federal Environment Minister Jim Prentice who said he will commission a panel of experts to review RAMP's monitoring program.
"We will get the advice from the best scientists in Canada about what's going on, and we will take action," Prentice told the Globe and Mail.
Schindler says he is happy with the outcome of his meeting with the minister, noting that the monitoring program should be administered at the federal level, as "they are the only organization with the competence to do this."
He has signed a letter along with other scientists, local residents, and First Nation chiefs to Prime Minister Stephen Harper asking for funds to implement a long-term fish health monitoring program in the lower Athabasca River, Athabasca Delta, and Lake Athabasca.