Assistant Director Learns of Chinese Spirituality Through Shen Yun
May 12, 2013 12:49 am Last Updated: August 14, 2015 5:20 pm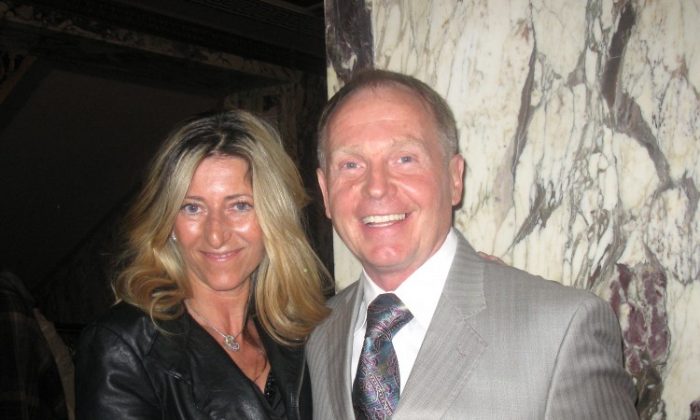 CHICAGO—Michael Nolan was struck by the spirituality he saw in the performance by Shen Yun Performing Arts. "That's what I saw during the performance: the beliefs and the way they, for lack of a better word, worship and their belief in the hereafter. It enlightened me to [the Chinese] culture and that belief. I didn't understand it before so much as [now]; I got a little bit of understanding today."
Shen Yun brings traditional music and dance to the world with three companies that tour simultaneously. It aims to restore 5,000 years of divinely inspired culture.
"I thought it was excellent. I enjoyed the performance, the dancers," said Mr. Nolan, Assistant Director at U.S. Messenger & Logistics, Inc.
The dancing in Shen Yun is primarily classical Chinese dance, a system that is one of the most rigorous and comprehensive in the world. Using this form of dance, Shen Yun is able to depict myths, legends and actual history from China's past up through to the present.
"The stories going back five thousand years and coming up to today—from the traditions of China," Mr. Nolan said. "It's magnificent… I told my wife, I would love to go to China, and I understand the turmoil of the Chinese beliefs like Dafa, what's going on right now, the persecutions. So from the freedoms they once enjoyed to what it is now," he said.
Mr. Nolan was referring to dances that depicted the persecution in China today of Falun Gong practitioners, those who live by the ideals of truth, compassion and tolerance.
In addition to the depth of some of the messages, most people enjoy the beauty of the show. "I thought it was pretty magnificent—very talented, very versatile. The costumes were beautiful," said Michael's wife, Michela, a crisis worker in a hospital emergency room. The couple saw the performance at Chicago's Cadillac Palace Theater on May 11.
Supporting the dancers is Shen Yun's orchestra. It blends the sounds of the East and West by combining symphonic Western instruments with Chinese instruments like the pipa and erhu that lend its distinctive sound.
"The live orchestra was excellent. I mean, the way the performers and the music blended together. They were all in tune, they just flowed perfectly," Mr. Nolan said.
Reporting by Teresa Liu and Sharon Kilarski
Shen Yun Performing Arts is performing at Cadillac Palace Theater, Chicago through May 12.
Shen Yun Performing Arts, based in New York, tours the world on a mission to revive traditional Chinese culture. For more information, visit ShenYunPerformingArts.org.
The Epoch Times considers Shen Yun Performing Arts the significant cultural event of our time. We have proudly covered audience reactions since Shen Yun's inception in 2006.