'Arrested Development': New Season in May After 6-Year Break (+Video)
April 4, 2013 11:15 am Last Updated: April 7, 2013 12:27 am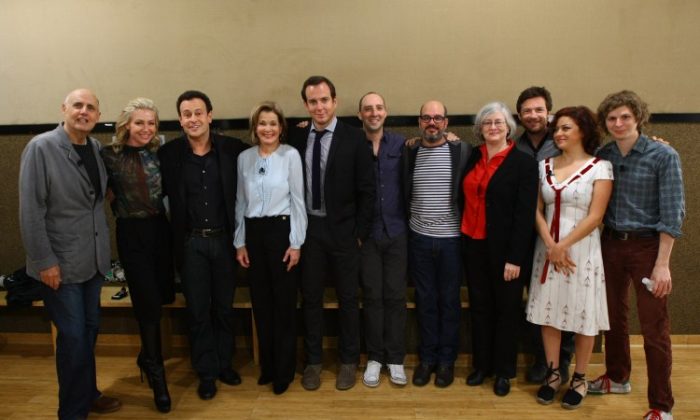 Mitchell Hurwitz is the series creator and executive producer. He said in a Netflix press release that they are doing something very ambitious that can only be done with Netflix, both as their partners and on their online-streaming platform.
"Finally my simple wish for the show is coming true: that it be broadcast every second around the clock to every television, computer or mobile device in existence," Hurwitz said. Hurwitz will be available for members to watch instantly at launch.
"Arrested Development" aired for three seasons on the Fox network from 2003 to 2006.
Ted Sarandos, Chief Content Officer for Netflix, said that the "on-demand generation" has discovered the show since it last appeared on television.
Sarandos said the series fourth season release on Netflix is something brand new and crafted for the "on-demand generation."
"The highly anticipated return of this show is sure to make history all over again," he said.
"Arrested Development" features actor Jason Bateman as Michael Bluth, a levelheaded son who has to take over a dysfunctional family after his father is imprisoned. The eccentricity of the characters in his family make Bluth's task difficult.
While Hurwitz sets his sights on his show being broadcast non-stop around the clock, Netflix has set its sights on pioneering Internet television.
It is creating original programming for viewers as "the world's leading Internet television network," its website states. 
The Internet television network has the following original series lined-up, according to its press release:
"House of Cards," a political drama which stars Kevin Spacey and Robin Wright.
"Hemlock Grove," Eli Roth's murder mystery series based on Brian McGreevy's gripping novel, called "Hemlock Grove."
"Orange is the New Black," Jenji Kohan's upcoming comedy-drama series starring Taylor Schilling, Laura Prepon, and Jason Biggs.
The second season of "Lilyhammer," which stars Steven Van Zandt who plays a New York gangster trying to start a new life in far away Lillehammer in Norway.