Federal prosecutors have filed charges against 13 people in Appalachia, alleging mass-scale overprescription of controlled substances, including opioids.
Department of Justice officials said that, of the individuals facing criminal charges, 12 of them have been charged for their role in illegally distributing opioids and other substances, while 11 of the suspects are doctors "whose alleged prescribing behaviors have contributed to the opioid epidemic."
"The alleged conduct resulted in the distribution of more than 17 million pills" in the Appalachian region, officials said in a Sept. 24 statement, adding that the controlled substances were prescribed unlawfully and sold via clinics known as "pill mills."
Assistant Attorney General Brian A. Benczkowski of the Justice Department's Criminal Division said, "The Department of Justice will not relent in its aggressive pursuit of those responsible for fueling the opioid epidemic in Appalachia."
The bust was coordinated by the Appalachian Region Prescription Opioid (ARPO) strike force, which in April carried out its first sting. The suspects charged are from a four-state area, consisting of West Virginia, Tennessee, Ohio, and Alabama.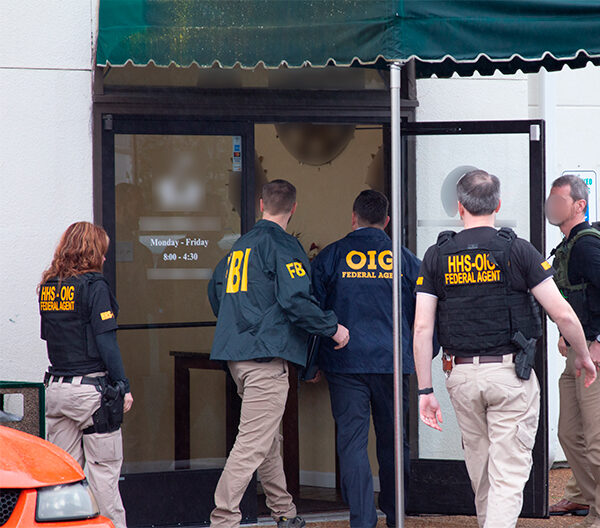 One of the accused is an elected Belmont County coroner and the owner and operator of two medical clinics in Saint Clairsville, Ohio. He allegedly took part in a scheme wherein he "caused and/or conspired with others to cause submissions for healthcare services that he did not perform, and to prescribe controlled substances while he was out of the state or country." His charges include healthcare fraud and multiple counts of unlawful distribution of a controlled substance.
Another suspect, a medical doctor from the West Virginia city of Hurricane, allegedly met up with patients in parking lots, Newsweek reported. He would then prescribe them oxycodone, hydrocodone, and codeine—with no medical examination.
"Illegal diversion of opioids and other controlled substances may lead to drug addiction and deaths, as well as a drain on resources that could be used to provide legitimate healthcare services," said Special Agent in Charge Maureen R. Dixon of HHS-OIG. "We will continue to work closely with our law enforcement partners to bring criminals to justice."
The earlier ARPO operation resulted in charges against 60 defendants, including 53 medical professionals, "alleging the illegal distribution of more than 23 million pills."  The charges brought in April resulted in 11 guilty pleas, including seven doctors.
One of those to plead guilty in Tennessee was Kathryn Russell, a nurse practitioner. The Justice Department said that in just eight weeks, Russell "prescribed more than 7,800 oxycodone pills, more than 6,000 benzodiazepine pills, and more than 1,000 pills of carisoprodol."
"We said in April that the ARPO strike force was not a one-and-done spectacle, but an enduring commitment to stamp out opioid trafficking by prescription pad. We meant it," said U.S. Attorney Benjamin C. Glassman of the Southern District of Ohio.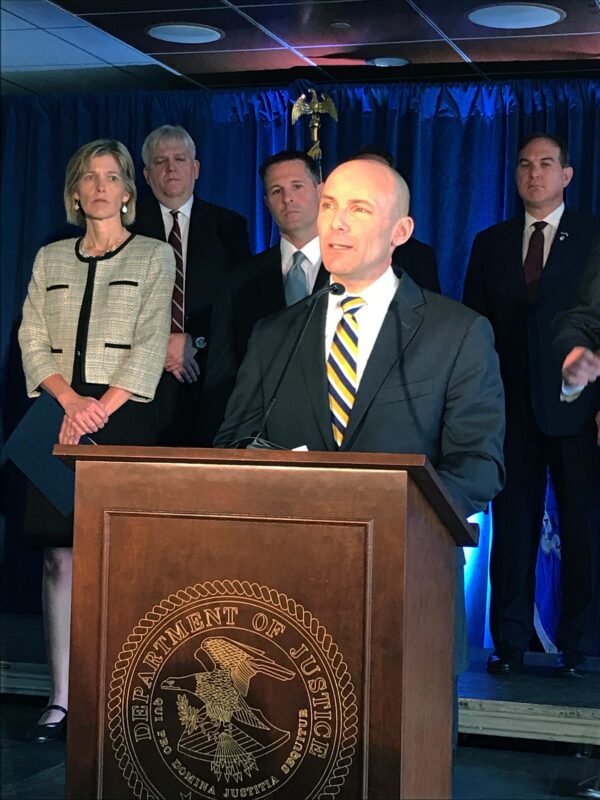 According to the National Institute of Health (NIH), prescription drug abuse in Appalachia is greater than the national average.
"The opioid epidemic is the deadliest drug crisis in American history, and Appalachia has suffered the consequences more than perhaps any other region," said Attorney General Barr in a statement following the first strike force sting. "But the Department of Justice is doing its part to help end this crisis."
In an earlier statement, Department of Health and Human Services Secretary Alex M. Azar II said, "Reducing the illicit supply of opioids is a crucial element of President Trump's plan to end this public health crisis."
"It is also vital that Americans struggling with addiction have access to treatment and that patients who need pain treatment do not see their care disrupted, which is why federal and local public health authorities have coordinated to ensure these needs are met in the wake of this enforcement operation," Azar said. "The Trump administration's law enforcement and public health leaders will continue to work hand in hand to end this crisis that has hit Appalachia hard and steals far too many lives across America every day."
Opioid Epidemic Rages
Americans are dying from opioids by the tens of thousands in an epidemic that grinds on with no end in sight.
Police in Norwalk, Connecticut, responded to eight overdoses—five fatal—over a six-day period in August and September. In July, the coroner serving the Columbus, Ohio, area reported nine overdose deaths in just 48 hours. In Pennsylvania's hard-hit York County, the coroner investigated eight suspected overdose deaths in a single week of August, and four in 24 hours.
"This is a battle that's not going to end easily, and it will be something we are fighting for a while," York Coroner Pam Gay told The Associated Press. "It's going to take a while to see a significant decline."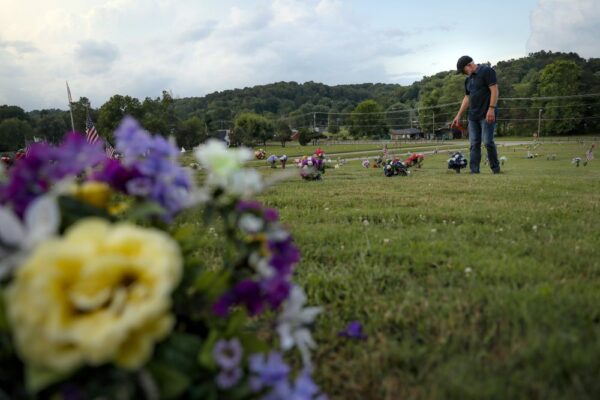 In the wake of at least 16 fatal overdoses, Elk Grove Village, a community of 32,000 outside Chicago, launched a program in which addicted people can ask police officers and other municipal workers for help without fear of arrest, even if they have illegal drugs or paraphernalia.
Mayor Craig Johnson, who helped create the program, said 32 people have taken part, and 21 are "still clean and sober."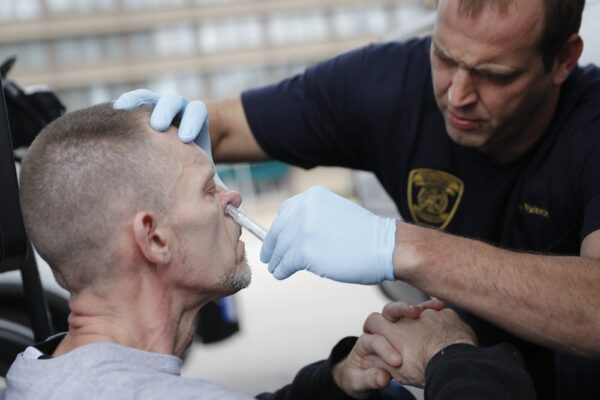 Thousands of cities and counties, along with nearly every state, have sued OxyContin maker Purdue Pharma LP. The lawsuits, seeking billions of dollars in damages, claim the company aggressively marketed prescription painkillers while misleading doctors and patients about their addiction and overdose risks.
Purdue has denied the allegations, but the company has entered into a proposed settlement with about half the states and at least 1,000 local governments.
Days after reaching the tentative agreement that could be worth up to $12 billion, Purdue filed for bankruptcy in White Plains, New York—the first step toward putting the settlement into effect.
The Associated Press and Reuters contributed to this report.