Anonymous Leaks 10,000 E-mails from Iranian Government
June 2, 2011 2:16 pm Last Updated: October 1, 2015 4:39 pm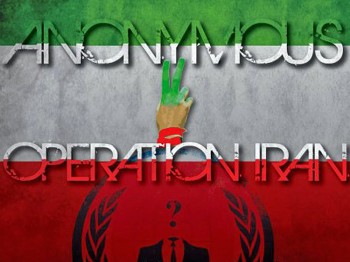 UPDATED 12:14pm PDT
A collection of 10,365 e-mails from the Iranian government were leaked by digital activist group Anonymous Operations on June 2. According to members of Anonymous, the files were taken after the hacker accessed the Iranian Passport and Visa Office email center.
The bulk of the files are visa applications for an "oil meeting…. many from China," according to a source, who added "it was a big raid," and that the Iranian government has been in the process of trying to cover up the incident for the past few days.
"I have been told that they have had the site opened and closed on and off for days now," he said. "They have been behaving erratically."
The files consist mostly of the Iranian government alerting individuals of their visa application status. According to a member of Anonymous, the files were aimed more to damage the image of Iran in "both cyber space and the real world."
"I don't know why the Islamic regime keeps providing money to their cyber army while they can't secure their most important mail server," Anonymous stated.
No response was received from calls to the Mission of The Islamic Republic of Iran to the United Nations. The Iranian Embassy in Washington declined to comment.
The 63 mb file was released quietly by Anonymous Operations on May 30, but it was encrypted, requiring a password to open. It was posted to file-sharing websites across the Internet.
A Web post containing a list of links to the file stating, "We were able to archive some interesting information from the Islamic Regime. We need your help in keeping the data alive and available online!"
Contents of the file remained a mystery, however, until the password was released Thursday.
Iranian government websites, however, have recently been attacked by Anonymous Operations. It is likely the files were provided to them due to their current operation.
Iranian government websites have been under a steady stream of attacks by Anonymous Operations. Following the Iranian elections and subsequent protests in 2009, Anonymous Operations launched operation "opiran," in response to the violent crackdown by the Iranian regime. The cyberattacks consist primarily of the DDoS (distributed denial of service) attacks Anonymous has come to be known for, which are able to shut down websites by overloading them.
Hactivism
The growing phenomena of "hactivism," whereby groups and individuals use hacking and cyberattacks as a form of dissent, is steadily growing. Anonymous Operations is among the main groups falling under the category of hactivists, and has garnered international attention through their operations, with targets ranging from Iran to Sony.
Following the White House release of an international cyberspace strategy, issues of cybersecurity and hacking are gaining heavy attention. The report even states in part that cyberattacks can be regarded as acts of war.
It states that countries "have an inherent right to self-defense that may be triggered by certain aggressive acts in cyberspace … When warranted, the United States will respond to hostile acts in cyberspace as we would to any other threat to our country."
There is concern among the community digital activists, however, about what impact the new standards will have.
A new NATO report on cybersecurity, "Information and National Security," refers to Anonymous directly, stating "The longer these attacks persist the more likely countermeasures will be developed, implemented, the groups will be infiltrated and perpetrators persecuted."
The report states NATO's concern that "Observers note that Anonymous is becoming more and more sophisticated and could potentially hack into sensitive government, military, and corporate files."
The issue is complex, however, as Anonymous Operations has a loose "anyone can join in" structure, and individual activists may or may not participate in illegal activities. The group's operations have ranged from providing first aid guides to Libyan rebels, to launching DDoS attacks against PayPal, with individuals deciding themselves which operations they support and which ones they do not.
Following the U.K. government's arrest of five members of Anonymous Operations, the group released an open letter on January 27 comparing DDoS attacks to modern day forms of peaceful demonstration.
"As traditional means of protest … have slowly turned into nothing but an empty, ritualized gesture of discontent over the course of the last century, people have been anxiously searching for new ways to pressure politicians and give voice to public demands … Anonymous has, for now, found this new way of voicing civil protest in the form of the DDoS," states the letter.
They add, "You can easily arrest individuals, but you cannot arrest an ideology. We are united by a common objective and we can and WILL cross any borders to achieve that.".