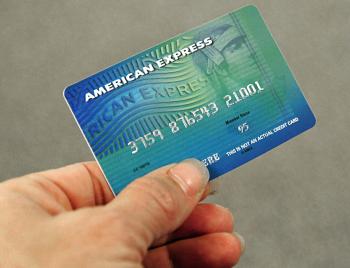 Credit card giant American Express Co. more than doubled its quarterly net income after a 16 percent jump in consumer credit card spending last quarter the New York-based company said.
AmEx's profit underscores the speed of the U.S. economic recovery, as its customers are mostly more wealthy than other credit card companies. "The biggest turnarounds in spending came from corporate card members and banks who issue cards on our network," CEO Kenneth Chenault said in a company statement.
First-quarter net income was $885 million, up from $437 million during the same quarter last year. Its earnings per share of 73 cents are above the 63 cents per share expected by analysts polled by Thomson Reuters.