Sherin Mathews, a 3-year-old girl from Richardson, Texas, went missing over the weekend, and police haven't found a trace of her. But now, officials are searching for footage of the family car.
Many questions remain after Sherin went missing at around 3 a.m. Saturday, Oct. 7. Her father, Wesley Mathews, told police that he sent her outside as punishment for not finishing her milk, but he didn't report her missing for five hours, authorities said.
In a statement Thursday night, the Richardson Police Department said the family's 2013 Maroon Acura MDX SUV wasn't at the house from 4 a.m. to 5 a.m. on Oct. 7, adding a new wrinkle in the case.
"We are asking for residents and business owners within an area where this vehicle could have traveled within that hour to review and preserve any video possibly containing this vehicle," Richardson police said in the statement. "Please keep in mind when reviewing your video, your time stamp may be different from the actual time."
Police said they removed three of the family vehicles, including the Acura SUV, from the home for analysis, said Sgt. Kevin Perlich.
"We are wanting people and businesses within a 30-minute drive from their home to check their video systems to see if they may have picked up a 2013 Maroon Acura MDX SUV on their system," he told the New York Daily News. "We know the SUV was missing from the home."
Investigators have expanded the search for Sherin beyond the immediate neighborhood of where the Mathews lived, according to Perlich. Sherin was adopted from India and had developmental disabilities,
Wesley Mathews was arrested Saturday for child endangerment after he told police that he made Sherin stand near a tree as a form of punishment. In an interview, according to local media reports, Mathews said that after he didn't see his daughter 15 minutes later, he went back inside to do laundry with the hopes that she would return home.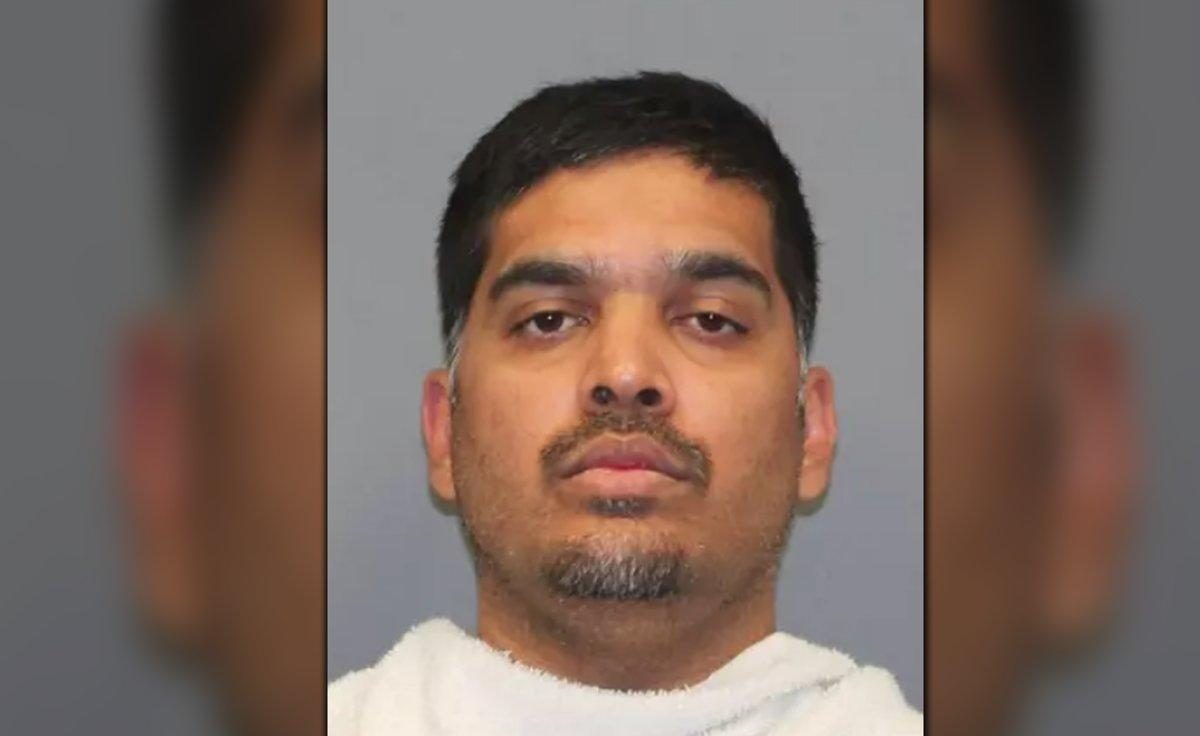 "That does not seem like a normal response that one would do if you have a missing child," Perlich told CBS.
His wife, Sini Mathews, was cleared by police, who said that she was asleep and unaware that her husband made the girl stand outside at 3 a.m.
"She is distraught. As you are all aware, they adopted Sherin, and they love Sherin," her attorney Kent Starr told KHOU. "All she wants is for her daughter to be returned."
Wesley and Sini Mathews have also reportedly hired different attorneys.
The father at one point told police that coyotes were seen in the vicinity around the home, but he said there's no evidence that one dragged her away.
Cellphones and laptops were also seized from the family as part of the investigation.
A 4-year-old child was removed from the home early Monday, a Child Protective Services representative told CBS, adding that the agency had dealings with the family before.
"Sherin did have a medical condition, and they have worked to get it under control," Starr, the lawyer, told CBS. "Sherin did have an eating disorder."
The child was last seen wearing leggings, a pink long-sleeved shirt, and pink flip-flops, police said.