Adam Scott's Girlfriend—Golf's Heartthrob Taken
April 18, 2013 6:38 am Last Updated: July 18, 2015 5:20 pm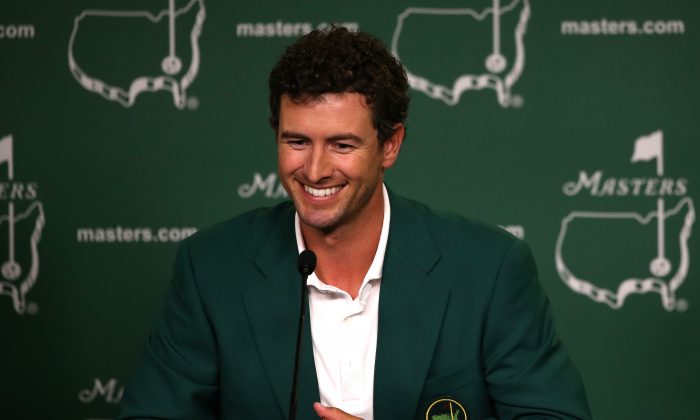 Adam Scott's girlfriend: Australian Masters champion Adam Scott, 32, has attracted younger, female fans to the sport—but the heartthrob is taken, he told CBS on Thursday morning.
In an interview on "CBS This Morning," Adam Scott talked about the excitement of becoming Australia's first Masters Champion, and the somewhat "embarrassing" nature of the attention he gets for his good looks.
CBS's Gayle King told Scott she saw five or six young women in the office crowded around a photo of Scott on a computer screen. They were saying, reported King: "he's got great teeth, he's got great hair, he's the world's most eligible bachelor."
"That's all quite embarrassing really," Scott replied. When asked about his availability, he said: "I am not single at all. No, very much in a relationship, and very happy."
He said her name is Marie, but did not give her last name.
In 2007, he told Golf.com about his girlfriend at the time, Marie Kojzar. It is not clear whether he rekindled this relationship, or if the name is a coincidence. He was dating tennis player Ana Ivonovic until January of this year.
Scott told Golf.com in 2007 about Kojzar: "We've been together four years, a record for me. She's an interior designer, a year younger than me."