Actor Tyler Perry is literally delivering on a promise he made to the people of the hurricane-ravaged Bahamas, according to TMZ, ferrying supplies over to the hardest-hit Abaco Islands in his personal seaplane.
Pictures on the news outlet show sleeping bags piled high on top of nappies, juice boxes, and diapers with water bottles taking up the aisle.
The plane has flown out twice, according to TMZ, bringing back seven passengers, who needed medical attention, including a pregnant woman and small children.
The official death toll from hurricane Dorian across the archipelago currently stands at 30, according to the BBC, with officials warning to expect a "staggering" final count.
The Abaco Islands alone, which were worst hit by the category five storm, are due to receive 200 body bags.
Two days earlier, as the devastation to the islands was revealed, Perry had posted to Instagram a promise of help.
"To all the incredible people of the Bahamas who have welcomed me and called me an adoptive son, I want you to know that I am watching closely," wrote Perry on Instagram, "As soon as I can, I will be there to do whatever I can to help you rebuild stronger and better."
"You're not only in my heart and my prayers, you're in my blood," he added. "God bless you. Stay Bahamas strong. The sun will shine agin."
His post was met with responses of gratefulness.
"This means the world to our nation," said one post from the official tourist board magazine. "We are indeed one big family; so if one island hurts, we all do. Thank you for your outpouring of love as we rebuild Grand Bahama and Abaco, two of our top three populated islands."
The Red Cross has estimated that as many as 13,000 houses may have been severely damaged or destroyed in the Bahamas.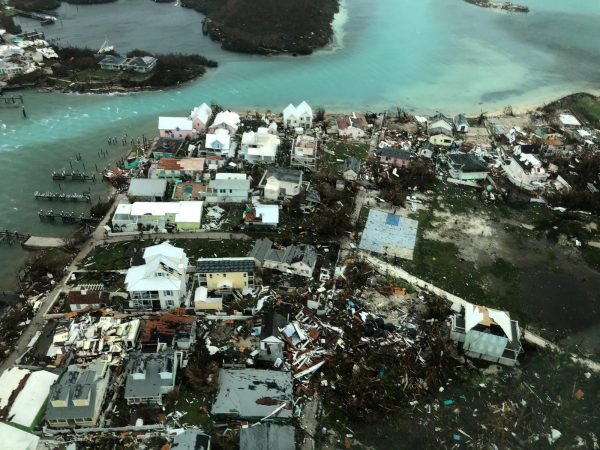 As Hurricane Dorian rolled away from the Bahamas on Sept. 4, aerial footage and pictures revealed a landscape mushed by the 185 mph winds, which had lingered over the islands before painstakingly shifting course to buzz the US coast.
Miles of landscape was strewn with rooftops, overturned cars, shipping containers, and boats, amid the remnants of smashed and flooded homes.