Thousands of migrants who have crowded into the Mexican border town of Tijuana have health issues, including lice and tuberculosis, Tijuana's Health Department said.
The number of migrants in the city has varied depending on the source. The Health Department said 6,000 are in the city, while U.S. Department of Homeland Secretary Kirstjen Nielsen said this week that there are 8,500 spread across Tijuana and nearby Mexicali.
The health department spokesman told Fox News that out of the estimated 6,000 migrants in Tijuana, 2,267 are being treated for some kind of health issue.
The spokesman said there are three confirmed cases of tuberculosis, four cases of HIV/AIDS, and four cases of chickenpox, in addition to at least 101 cases of lice and multiple skin infections.
The spokesman warned of a possible Hepatitis outbreak due to unsanitary conditions at the Benito Juarez Sports Complex near the San Ysidro U.S.-Mexico Port of Entry, as thousands of migrants have been put up there despite the complex only being able to hold 1,000 people in normal conditions.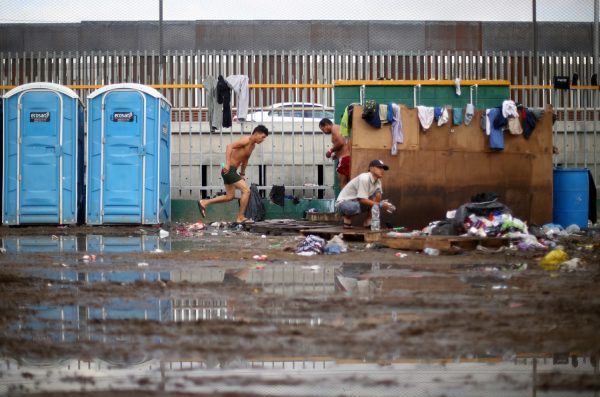 More than 4,700 migrants are living in tents and under blankets either directly in the shelter or in the surrounding blocks, reported the San Diego Union-Tribune.
"You want to get up and get out of there really quickly," Bayron, 27, of Honduras, who declined to give his last name, said. "You don't want to sit around inside there and get sick. Right now, everyone inside is really sick."
Tijuana officials have struggled with the migrant influx, warning they couldn't sustain the large migrant population for very long. Tijuana Mayor Juan Manuel Gastelum said on Nov. 27 that the city only had enough money to support them for a few more days, noting it was spending some $30,000 a day.
"We won't compromise the resources of the residents of Tijuana," Gastelum said during a press conference. "We won't raise taxes tomorrow to pay for today's problem."
Tijuana officials declared a humanitarian crisis on Nov. 22, asking for international groups to step in and help the city deal with the caravan.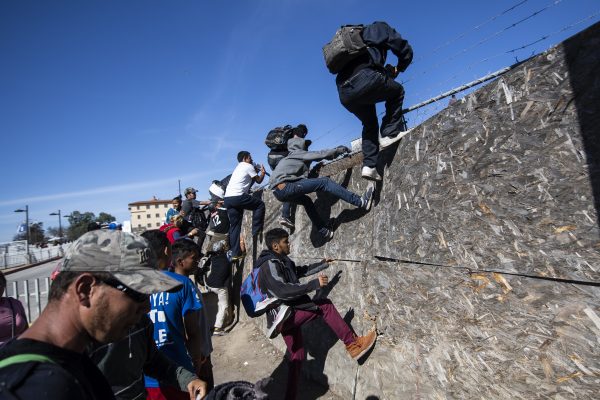 Mother Pressured to Join Border Rush
A Honduran mother said that she was pressured to join the border rush on Nov. 25 that culminated in American Border Patrol officers shooting tear gas into the mob to disperse them.
Maria Luisa Cáceres, 42, took her 15-year-old special-needs son to the border to try to illegally enter the United States.
"The truth is that we were told that if we didn't go to the caravan, then we were not with them, and you know, since we departed from Honduras, we came in a caravan," she told the Epoch Times.
"What I did yesterday was very risky, I wish it won't happen again," she said, blaming the large number of male migrants who rushed past Mexican riot police to storm the border.
"There are people who only think about themselves, they don't think about the mothers with kids, they think about nothing."
From NTD News