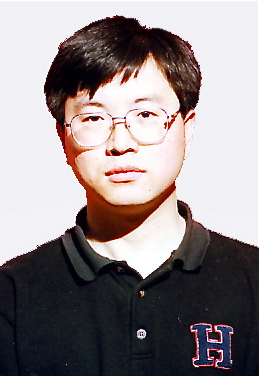 Villagers in China have defied communist authorities by calling for the release from jail of their friend, Zhou Xiangyang. And the guards and inmates who applied the "floor anchor" torture to him in Gangbei Prison should be investigated and dealt with according to the law, they wrote.
It is a rare set of circumstances: A young married couple who practices Falun Gong is imprisoned in re-education centers in China and thousands of Chinese have stood up to defend them, challenging the regime on one of the most sensitive political issues to the Communist Party by petitioning for their release.
Amnesty International has taken up the case, sending out press releases and Urgent Action alerts, and lobbying for media coverage. In China, family members and friends not imprisoned continue to write letters calling for an end to the persecution.
"My name is Li Shanshan. I waited for Zhou Xiangyang's release for seven years from our very first meeting with him to marrying him," the open letter of the wife begins, written in June 2011. "In between that time he was imprisoned for six years," beginning in 2003.
She details Zhou's suffering in prison. "My fiancé was tortured in many heinous ways over a period of four months." His feet were shackled to a metal ring, his hands cuffed to the ground, and he was shocked with electric batons for days, she writes.
Li Shanshan wrote letters to an alphabet soup of government departments and administrative organs that were supposed to make sure that abuse in jail did not take place. None assumed responsibility.
In January 2006 her home was ransacked and she was jailed for 30 days. She was then released, monitored for two weeks, and finally sentenced to forced labor for 15 months. A security officer told her during an interrogation that "by crying out against Xiangyang's torture I was attempting to incite a crowd to riot at the prison gate." She was charged with "inciting subversion of the state," a grave charge in communist China.
Zhou continued hunger striking to protest his abuse in custody. In July 2009, on the edge of death, he was released on medical parole. He weighed 86 pounds and could only digest liquids. Communist authorities were incensed because his persecution was on record with the U.N. Special Rapporteur on Freedom of Religion, and Gangbei Prison (now called Binhai Prison) was going to be investigated. The prison is in Tianjin, a city of 12 million near Beijing.
Li and Zhou were married after he got out of prison, having been separated for seven years. Their problems were supposed to be over.
But the case went into grim replay beginning March 10 of this year: Police broke into the couple's home and took Zhou into custody, again torturing him, according to Falun Gong sources.

Li Shanshan again began agitating for his release. In mid-September the first petition surfaced, signed by around 1,500 villagers; this was later boosted to 2,300. Many of the petitioners asserted the gravity of their appeal by using red wax thumbprints to seal their names, which in China is usually reserved for official documents.
It was a rare statement, and caught the attention of Amnesty International. "Thousands of ordinary people have dared to publicly show their support for individuals unfairly imprisoned and tortured in detention," Catherine Baber, Amnesty International's deputy director for Asia, was quoted in a press release.
"This shows that the Chinese public is aware of and condemns persecution of people for their spiritual beliefs. It's high time that the Chinese authorities heed this call and end their brutal suppression of the Falun Gong group," she said.
Villagers who signed the petition expressed their support in interviews with The Epoch Times.
A man in his fifties said he cried after reading Li Shanshan's open letter. "If it's true, something is seriously wrong with the CCP. You are not supposed to punish murderers or criminals before you execute them. How can you torture a good man brutally like that?"
Another said: "Xiangyang's wife has really written a good letter. I can almost memorize it by heart. Our whole family has all signed the petition letter to save Xiangyang."
Officers who went to investigate the source of the petition in Zhou's hometown in Changli County, Qinhuangdao, were rebuffed by locals, according to an article on Minghui.org, a Chinese-language Falun Gong website. "You signed the letter for him. Are you opposing the Party or what?" quizzed a policeman at a clothes factory run by Zhou's brother.
A local replied, "We signed the petition to help Mr. Zhou. If they came to you for help, wouldn't you sign it?! The person in charge of our village should also put his stamp on it." The officers left.
Adding to the significance of the exchange is the fact that open defiance of the Communist Party on the Falun Gong question has been taboo in Chinese society for 12 years, since the nationwide persecution began in 1999. In July of that year authorities came to fear that the popularity of Falun Gong—a spiritual practice with five meditative exercises and the principles of truthfulness, compassion, and tolerance—was too great, and made it public enemy No. 1.
"For 12 years, Falun Gong practitioners inside China have persistently used creative, courageous, and peaceful ways to counter the CCP's propaganda against them and explain to fellow Chinese the reality of the persecution—that tens of millions of innocent people are subject to abductions, torture, and death in custody," said Levi Browde, executive director of the Falun Dafa Information Center, in an email.
"As more Chinese come to see the persecution for what it is and how it also threatens their own freedom, they are speaking out, despite the risks," he wrote. Lawyers, villagers, and even police officers have come to see through the state's hyper-charged propaganda campaign against the practice, and have stood up on practitioners' behalf. "But international attention remains critical for turning such petitions into real relief for victims," he added.
Indeed, the Party may require more of a shove to leave Li and Zhou alone. Li Shanshan was captured again on Oct. 29, and this time sentenced to two years of re-education. Her family members began calling for help, and more than 500 villagers from her part of Tangshan City signed another petition calling for their release.
The Chinese Communist Party (CCP) then began arresting family members and others who stood up to support the couple. A Minghui report from Nov. 22 indicates that five Falun Gong practitioners were arrested at different times, including Zhou's older brother.
Amnesty International now says that up to 3,000 people have signed petitions calling for an end to the persecution of the couple.
The organization put out an Urgent Action on Nov. 18, which goes out to a network of 12,000 people concerned with human rights, who may write letters to the Communist Party demanding the release of Li.
In her open letter of 2009, Li Shanshan wrote: "I do not know how long we have to keep appealing, but we will continue to appeal and never stop."
For more information on how you can help, read Urgent action: China. Falun Gong woman Li Shanshan at risk of torture.
The Epoch Times publishes in 35 countries and in 19 languages. Subscribe to our e-newsletter.