7 Headlines You Won't Read Anywhere Else Today: Apr. 8
April 8, 2014 7:23 am Last Updated: April 8, 2014 7:23 am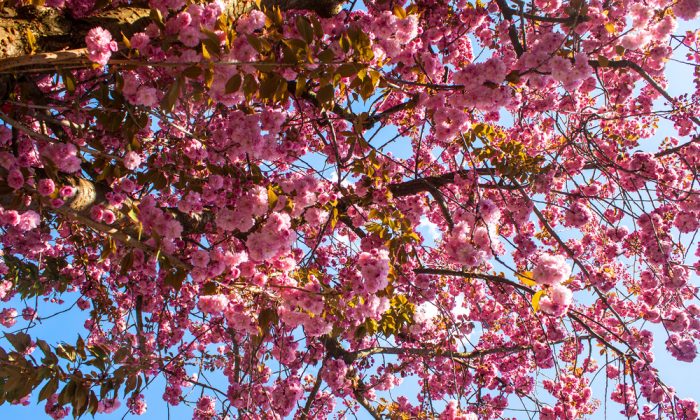 They've been put on the Places to See Before You Die list. What's so spectactular about Bonn's cherry trees? DW's photographer Anke Staudacher presents eight perspectives on the annual cherry blossom sensation … (Read more)
DW
The National Institute of Higher Education has partnered with the University of Leicester to initiate a new science education programme that would see secondary school students monitoring and studying earthquakes. … (Read more)
Guardian
The parents of 8-month-old Eden Alve hope she will share her toy bunny, named George, with the newest royal heir to the throne during a special playdate tomorrow.
Eden and nine other babies will join George and his parents the Duke and Duchess of Cambridge at a coffee group arranged by Plunket … (Read more)
The New Zealand Herald
Nigeria has become Africa's largest economy, following a rebasing of the country's GDP. According to the Coordinating Minister for the Economy, Finance Minister Ngozi Okonjo-Iweala, the nation's striving movie; the music industry and the telecommunication sector combined to push Nigeria's economy … (Read more)
All Africa
Two men were charged Saturday after a puppy was stolen from a Richmond Hill residence from its owner.
On Mar. 31 around 11 p.m., York Regional Police responded to an incident of a stolen puppy out of a residence on Pine Bough Manor. Police allege three men showed up to the residence for an appointment after seeing an advertisement for two Yorkshire Terrier puppies, and took one of the puppies and fled the residence. … (Read more)
The Star
She professes to have 'the best job title in the world' – and few could disagree.
As the recently appointed head of happiness, Nicola Parvin, 26, of Cardiff Bay, is responsible for the happiness of over 200 people at the education business SuperStars.
"As a straightforward black and white job title, it sums it up completely," Nicola said. … (Read more)
Wales Online
PANAMA'S METRO, subway, the first in Central America, opened on Saturday with the expected triumphant fanfare from President Ricardo Martinelli who was happy to point out that the man they had called "loco" had delivered. … (Read more)
Newsroom Panama
*Detail of cherry blossom trees in Bonn via Shutterstock