7 Headlines You Won't Read Anywhere Else Today: Apr. 28
April 28, 2014 7:46 am Last Updated: April 28, 2014 7:46 am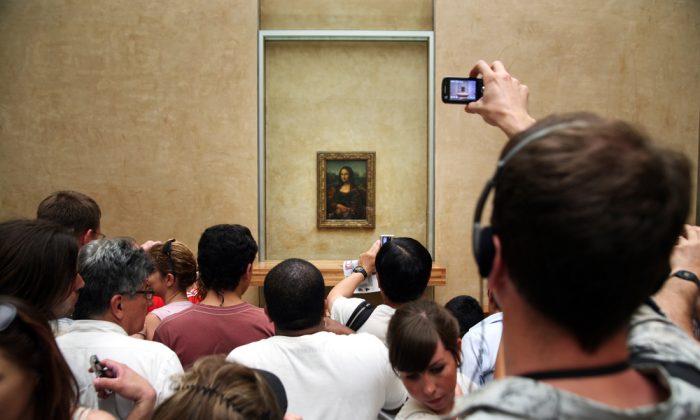 Italian experts on April 29 will be taking DNA samples from the remains of family members of Lisa Gherardini Del Giocondo at a family tomb inside Florence's Santissima Annunziata church to determine whether she was the sitter for Leonardo da Vinci's Mona Lisa, local authorities said on Thursday. … (Read more)
ANSA
Children will be legally obliged to do housework and respect their school teachers under a new draft law approved in the Spanish Parliament on Friday. … (Read more)
The Local
In the opinion of Tony Abbott, the Australian Prime Minister, the Duke and Duchess of Cambridge's visit was one of the all-time great royal tours, and no one who witnessed the adoring crowds and the country's love-in with Prince George would disagree with him.
But the success of royal tours is not mere chance. They are planned, plotted and reconnoitred for up to a year in advance, and they stand or fall not on the royal family's skills, but on those of an unheralded team of back-room staff who fret over every detail, right down to the position of the sun in the sky.Take, for example, the Duke and Duchess's visit to Uluru… (Read more)
The New Zealand Herald
Car bombs are a fact of life and the civil war in neighboring Syria continues to flood Lebanon with refugees. Nevertheless, the Debutante Ball in Beirut takes place every year. Wealthy Lebanese families from across the globe send their daughters to waltz on the brink.
Is it because of 3/4 time, that sweetly narcotic sound of the waltz? Or perhaps due to the white, elbow-length gloves, ball dresses and tiaras? … (Read more)
Spiegel
Ikea has revealed plans to introduce vegetarian meatballs to its menu in an effort to reduce its carbon footprint.
The Swedish furniture giant's stores sell a combined total of around 150 million meatballs each year. However, UK-based head of sustainability Joanna Yarrow said the pork and beef content in the meatballs currently sold at outlets are quite carbon intensive. … (Read more)
Ice News
OSCAR-winner Lupita Nyong'o has been named the most beautiful person of the year by the acclaimed American celebrity magazine People. With the recognition, Lupita joins a cast of Hollywood's hotshots such as Julia Roberts, Cindy Crawford, Tom Cruise and Beyonce, all who have headed the list before. … (Read more)
All Africa
This extraordinary creature, found in the tropical rainforests of South and Central America, is half blind, half deaf and spends most of its time hanging around half asleep in the treetops. It only moves quickly when Mother Nature calls, and even then, quick is a relative term. … (Read more)
BBC
*Image of the crowd of visitors taking photos of Leonardo DaVinci's "Mona Lisa" via Shutterstock