7 Headlines You Won't Read Anywhere Else Today: Apr. 24
April 24, 2014 7:36 am Last Updated: April 24, 2014 7:37 am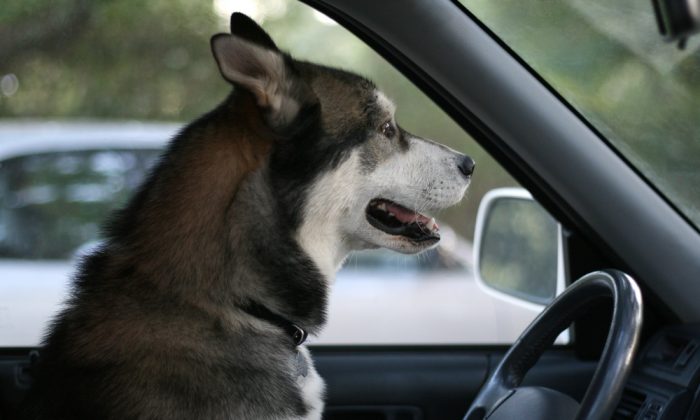 Google Inc. is enabling users worldwide to feel like they are traveling back in time under a service initially set up to help victims of the March 2011 disaster in northeastern Japan.
The company's new feature, introduced on April 24, shows 360-degree street views, past and present, in cities, towns, villages and other locations from around the globe. … (Read more)
The Asahi Shimbun
An off duty Coast Mountain bus driver says it was a bus ride he'll never forget after he saw a stranger give the shoes off his feet to a passenger who had none last Saturday. …
He says it was cold and raining but the Good Samaritan said, "don't worry about me, I live close by." … (Read more)
CBC
Police in Sweden's south who hauled a muscular man in for steroid testing have had their knuckles rapped, after it was ruled that big biceps cannot be grounds for narcotics suspicions. 
Two police officers in southern town Lund spotted a man with large muscles working out at a gym. They took him in on suspicion of narcotics crime, and once at the station made him go through a drugs test. They also frisked the man. … (Read more)
The Local
Several students of Madrasah Ibtidaiyah Islamiyah school are hypnotized during a mass prayer and hypnotherapy program ahead of the national exams in Madiun, East Java on Thursday night. The program was aimed at motivating and building self confidence among students to face the national exams that will be conducted in May. … (Read more)
The Jakarta Post
Traffic police in 'fit of laughter' as the dog's debut drive ends in nightmare for the insurance companies. The driver of the Zhiguli car, better known outside Russia by the name Lada, and went to a nearby repair store, leaving his Siberian husky puppy in the vehicle.
The animal was not best pleased and started rampaging through the 2106 VAZ, as the Soviet-era car is widely called in Russia. 
An eyewitness who worked in a nearby store said: 'It was about 3 pm when the driver from the 2106 VAZ left a husky puppy inside the car. The puppy went mad and managed to pull the wires which led to the engine's ignition. … (Read more)
The Siberian Times
Kazakhstan plans to introduce major changes to its orphans and disadvantaged children programs, Tengrinews reports.
According to Dariga Nazarbayeva, Vice-Speaker of the Majilis (lower chamber of the Kazakh Parliament) all orphanages will be eventually closed down in Kazakhstan. The children will be living in families, instead of special institutions, to help them to better adap to their life in the society.
"The aim of this draft law (amendments and additions to the child rights legislation) to once and for all get rid of orphanages, baby houses, and youth houses, so that all the children who get in trouble and are for some reason left without parental care for some period of time would be taken into families," … (Read more)
Tengrinews 
A parliamentary committee research into the abuse of alcohol in Namibia has revealed widespread misuse of money by pensioners on liquor, different rules on the opening and closing times of shebeens and called for controls on traditional alcohol brews.
The report on the motion on alcohol abuse in Namibia was tabled in parliament by the parliamentary standing committee on human resources, social and community development. 
"The misuse of social grants by elderly people has been observed within the communities due to alcohol abuse. … (Read more) 
The Namibian 
*Image of
Husky
via Shutterstock.