SANTA ANA, Calif.—Five people on board a small airplane were killed when the twin-engine Cessna crashed in a Southern California parking lot on Aug. 5, authorities said.
The pilot of the Cessna 414 declared an emergency before crashing about a mile from John Wayne Airport, Federal Aviation Administration (FAA) spokeswoman Arlene Salac said. The plane was heading to the airport southeast of Los Angeles when it came down and struck an unoccupied parked car in the lot of a Staples store and a CVS pharmacy, said Orange County Fire Authority Capt. Steve Concialdi. There was no fire and nobody on the ground was hurt, he said. Photos from the scene showed the plane upright but on its belly.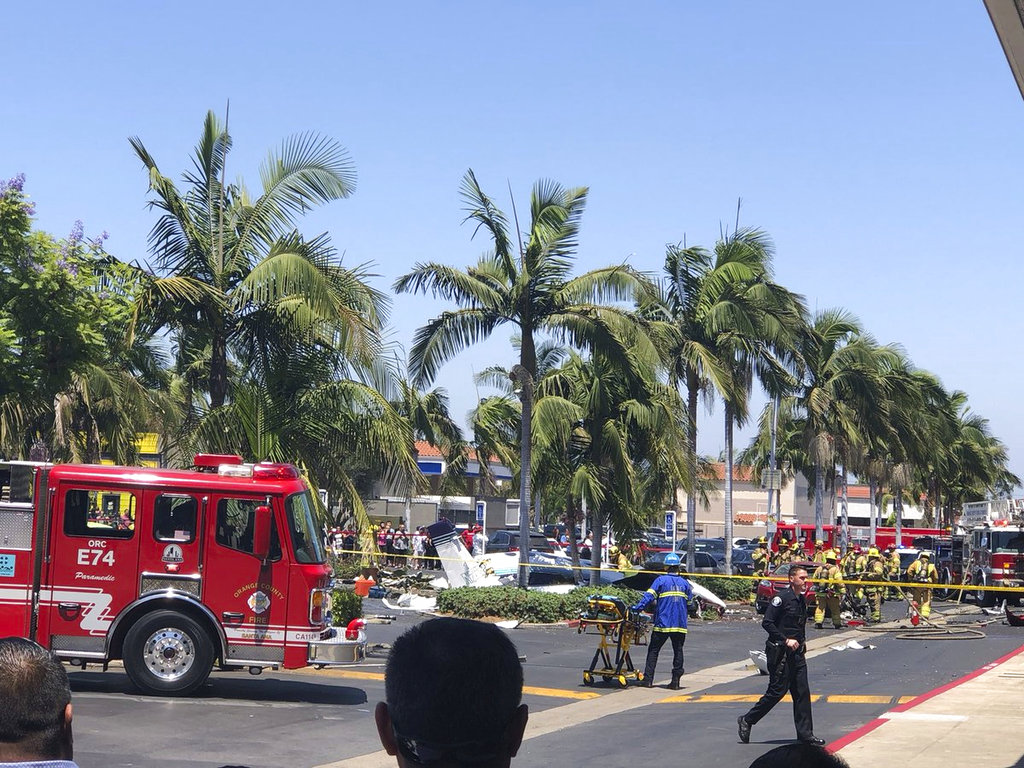 Several roads surrounding the shopping center and the South Coast Plaza mall across the street were closed. The plane is registered to the San Francisco-based real estate company Category III, according to an FAA database. A phone call to the company was not immediately returned Sunday. The officials do not yet know the identities and details of the deceased, but it is known that all of them are adults, ABC reported.
The FAA and the National Transportation Safety Board will investigate the cause of the crash, Salac said. California is no stranger to planes crashing out of the blue. On March 31, two people died when they flew their home-built plane into a shed in Santa Paula,in  southern California.


Taylor Darling-Daniel, a local resident, who lived near the crash site said that she was eating her lunch with her friend while watching a plane doing tricks at low altitude. "It sort of spun around, the engine got loud, and then: kaboom," said Darling-Daniel, Ventura County Star reported.
The resident's father used to fly planes, she had a feeling that something was wrong. "I just knew— as low as it was and the way that it flipped—that's not a trick." said Darling-Daniel.
When the firefighters arrived, the two people in the plane were already dead.
Epoch Times reporter Alan Cheung contributed to this article.