Dollar Tree announced it would close or rebrand nearly 600 Family Dollar stores across the United States. Of that figure, 390 stores will be shuttered.
The other 200 or so stores will be rebranded as Dollar Tree, the company said in a March 6 announcement. Dollar Tree operates both the Dollar Tree and Family Dollar brands.
"We are confident we are taking the appropriate steps to reposition our Family Dollar brand," Dollar Tree CEO Gary Philbin stated in a news release. "Approximately 200 Family Dollar stores will be re-bannered to Dollar Tree," he added.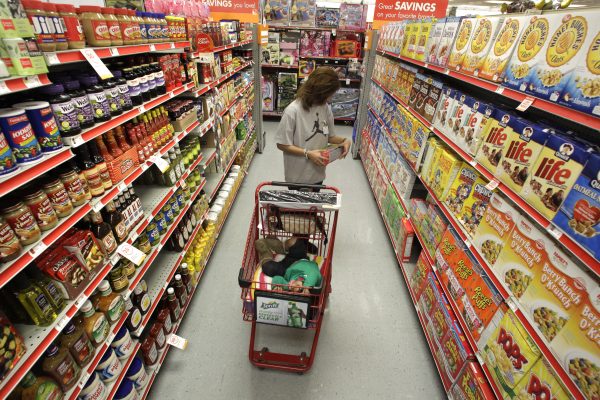 Philbin noted that in the fourth quarter, "Sales for the quarter were strong."
He added, "Our results demonstrate the increasing strength of the Dollar Tree brand, and accelerated progress on the Family Dollar turnaround, as Family Dollar delivered its strongest quarterly same-store sales growth of the year."
The CEO said that the chains are attempting to navigate the changing retail landscape amid tariffs on imported goods.
"Our merchants at both banners have delivered a 2019 plan that we believe overcomes most of the effect of tariffs at the 25 percent level, and provides opportunity for margin improvements if tariffs are not increased," Philbin said.
The company had 15,237 stores in 48 states and in five Canadian provinces as of Feb. 2, 2019, according to a report from The Associated Press.
The firm also said it will renovate some 1,000 Family Dollar stores in 2019, CNBC reported, adding that renovated stores will sell alcohol and will have a 1 Dollar Tree merchandise section.
Dollar Tree to close up to 390 Family Dollar stores this year https://t.co/NHXTFSqPwf

— CNBC (@CNBC) March 6, 2019
The AP report also noted that the firm closes about 75 stores each year. In the fourth quarter, 84 Family Dollar stores were closed.
Dollar Tree, based in Virginia, bought out Family Dollar in 2015 for about $9 billion.
According to The Street, "Dollar Tree reported a fourth-quarter loss of $2.31 billion, or $9.66 a share, compared with a profit of $1.04 billion, or $4.37 a share, a year earlier, as the retailer recorded a $2.73 billion goodwill impairment charge related to the Family Dollar business."
"Same-store sales increased 2.4% during the fourth quarter, beating analysts' forecasts of 1.5%. Same-store sales at Family Dollar rose 1.4%, while the Dollar Tree brand increased 3.2% in the quarter," it added.
As of March 6, Dollar Tree's shares were up about 3 percent, The Street noted.
The firm said that its "acquisition of Family Dollar has contributed significantly to the Dollar Tree banner's increasing profitability," according to the news release.
"The re-bannered Family Dollar stores have improved Dollar Tree's profitability by more than $55 million per year, which we expect to increase as more Family Dollar stores are re-bannered," the release continued. "The Dollar Tree banner has benefitted from combining its purchasing power with Family Dollar. Annual savings for the Dollar Tree banner are estimated to be more than $60 million in indirect procurement (including capital expenditures), and more than $70 million in initial merchandise cost."
Dollar Tree Beats Earnings Expectations, Will Close 390 Family Dollar Stores https://t.co/fkdI6c0Txw via @TheStreet

— Kylie O'Neil (@kylie_oneil75) March 6, 2019
The firm also said it will have "consolidated net sales for the first quarter of 2019 to range from $5.74 billion to $5.85 billion, based on a low single-digit increase in same-store sales for the combined enterprise. Diluted earnings per share are estimated to be in the range of $1.05 to $1.15."