Three people who were charged in the death of pregnant Chicago teen Marlen Ochoa appeared in court on June 3 after the family said that the child that was cut from the woman's womb showed signs of breathing on his own.
Clarisa Figueroa, 46, and her daughter, Desiree, 24, are charged with murder in the case. According to WGN9, they appeared in a Chicago courtroom on June 3 and were charged.
Figueroa's boyfriend, Piotr Bobak, also made a court appearance and was charged with concealing a homicide, and he has hired a private defense attorney to represent him. Bobak's attorney said that he is innocent and had no knowledge of the teen's murder.
Baby Taken from Murdered Mother's Womb Shows Signs of Breathing on His Own https://t.co/cQlXcJWCtQ

— People (@people) June 3, 2019
He's slated to appear in court on June 12.
A spokesperson for the Ochoa family, pastor Emma Lozano, told People magazine that the infant is struggling to survive six weeks after the attack. However, he is showing intermittent signs of breathing on his own without a respirator.
"The baby is starting to be weaned off the respirator, but there's a long way to go and we're all praying for a miracle," she told the publication.

"The baby looks so beautiful and so perfect, but we know otherwise," Lozano added. "The lack of oxygen for so long did some major damage to the brain, and we're all praying for a miracle right now."
Meanwhile, Frank Avila, an attorney for the family, said the child still has a "long way to go," but he "is fighting and surviving," ABC7 reported. The baby is "handsome" and has a full head of hair.
The child's family has created a GoFundMe page that has raised tens of thousands of dollars for the child, named Yadiel.
"With all my heart I keep asking for your help," his father wrote on the page. "Pray as my son Yovany Jadiel recovers."
"Thank you very much for the prayers and support that you have given me, I have no more words of thanks. God bless you. This help that you all are giving me will be for the future of my children Thank you, My children will forever be grateful… God bless you," he added.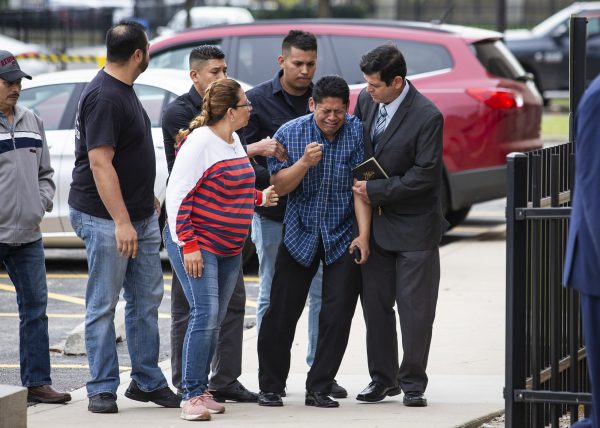 Ochoa, 19, was lured to the home where Clarisa Figueroa lived with her daughter, Desiree, by Facebook postings offering free baby clothes. When she arrived, the daughter showed her a photo album of her late brother to distract her as her mother started trying to strangle her with a cord, prosecutor Jim Murphy said last month, according to The Associated Press.
When Ochoa struggled, Clarisa Figueroa yelled at her 24-year-old daughter — "You're not doing your [expletive] job!" The daughter aided in the killing, Murphy said.
That's when the baby was forcibly extracted, said Murphy.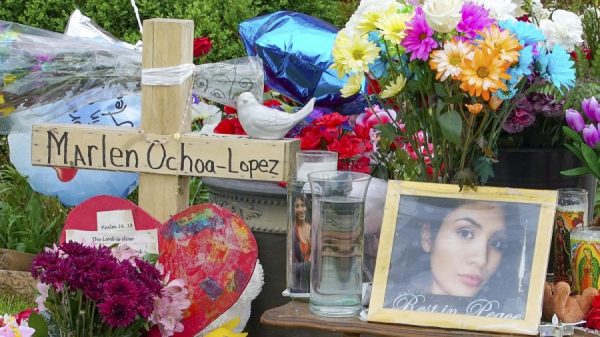 The plot may have originated in late 2018, when Clarisa Figueroa told her family she was pregnant and later posted on Facebook an ultrasound and photos of a room decorated for a baby. Desiree Figueroa was surprised, Murphy said, because her mother had previously had her fallopian tubes tied to prevent pregnancy.
The Associated Press contributed to this report.