A third child who was in an Amish horse-drawn carriage that was struck by a drunken driver in southern Michigan has died, authorities said on June 9.
Two children, ages 6 and 2, died at the scene of Friday evening's crash. A 4-year-old later died at a hospital, and another young child and a woman who were in the carriage remained hospitalized with serious injuries, State Trooper Seth Reed told the Detroit Free Press.
Report: 2 children killed after drunk truck driver hits horse-drawn buggy https://t.co/vswW4JEoCH

— Detroit Free Press (@freep) June 8, 2019
The pickup truck's driver, 21-year-old Tyler Frye, of Angola, Indiana, faces three counts of driving while intoxicated causing death and two counts of driving while intoxicated causing serious injury, Reed said.
The crash happened in Branch County's Algansee Township, near Michigan's borders with Indiana and Ohio amid an area that has numerous Amish communities.
Police said all seven people in the carriage—two adults and five children—were ejected in the crash.
The relationships of those in the carriage were unclear and state police didn't immediately reply to phone messages seeking additional information.
Frye was arraigned Saturday and was being held at the Branch County Jail on a $500,000 bond. Jail records didn't list an attorney for him.
Police have not released the names of the victims and are investigating the accident.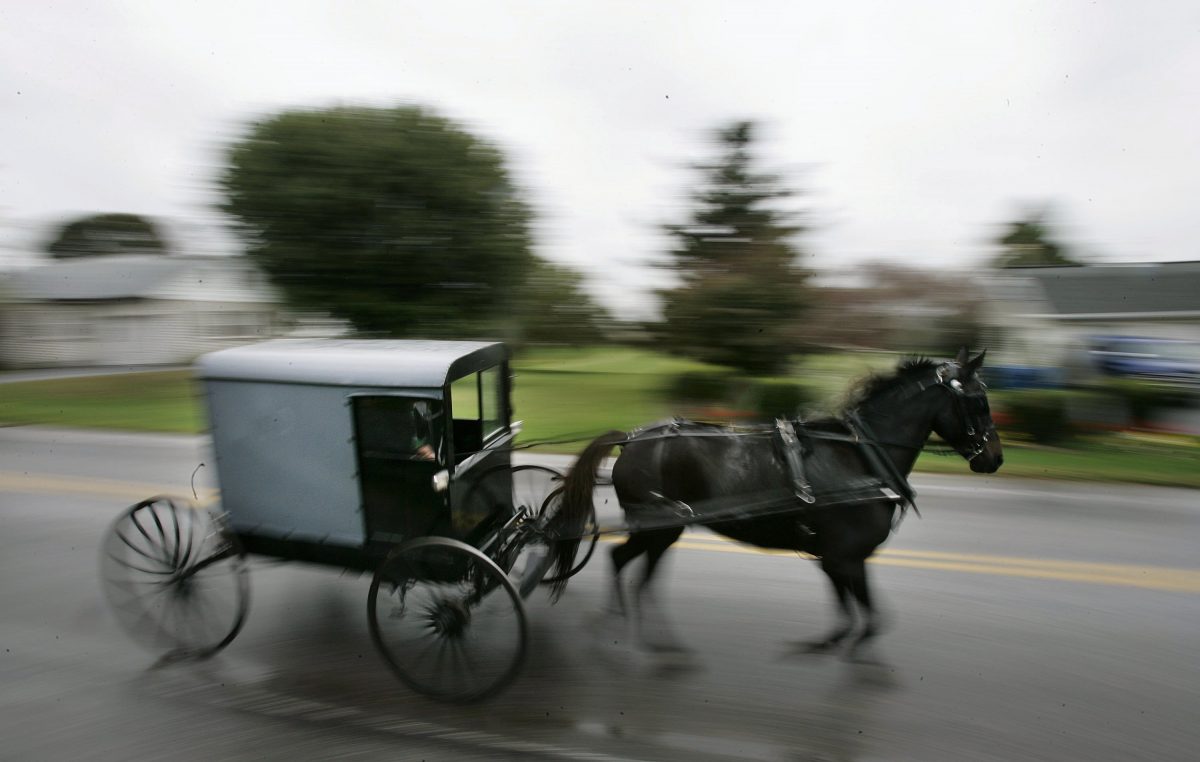 This comes as state police say another horse-drawn carriage was hit by a car in a separate incident last month.
Police said the incident happened on May 9, when a car traveling cross a center link and hit a horse-drawn carriage "head on," reported Fox 17.
MSP: Car strikes horse-drawn carriage in Branch Co., doesn't stop. https://t.co/9JyrRpUIAl

— FOX 17 (@FOX17) May 10, 2019
"The driver of the black passenger car did not stop and continued north on Hamman Rd. The vehicle is believed to have sustained front end damage to include a missing headlight, side mirror, and damage to the front driver side tire," police said in a statement.
Authorities told the news station that the two adults and six children who were inside the carriage were not injured. The horse, on the other hand, suffered a minor injury.
It is not clear whether the driver on the car involved was drunk.
According to the National Highway Traffic Safety Administration, almost 30 people in the United States die in drunk-driving crashes every day. This translates to one person every 48 minutes in 2017, the agency said.
The chance of being in an alcohol-impaired crash is one in three over the course of a lifetime. #BuzzedDriving https://t.co/qPaZXS2lLC pic.twitter.com/7QdvIfPPun

— NHTSA (@NHTSAgov) August 8, 2017
"Driving after drinking is deadly. Yet it still continues to happen across the United States. If you drive while impaired, you could get arrested, or worse—be involved in a traffic crash that causes serious injury or death," the agency says.
The agency has compiled a list of tips to promote responsible drinking behavior.
Plan your safe ride home before you start the party, choose a non-drinking friend as a designated driver.
If someone you know has been drinking, do not let that person get behind the wheel. Take their keys and help them arrange a sober ride home.
If you drink, do not drive for any reason. Call a taxi, a ride sharing service, or a sober friend.
If you're hosting a party where alcohol will be served, make sure all guests leave with a sober driver.
Always wear your seat belt—it's your best defense against impaired drivers.