Four adults and one teen were arrested after a mall fight involving hundreds of youths in Connecticut on Dec. 26, according to police in Manchester.
Police responded to a call at 6 p.m. that a brawl had broken out at the Buckland Hills Mall in Manchester, reported Fox61. There were a number of disturbances reported at the mall, and as many as 300 people were believed to have been involved.
Most of those involved in the fights were teens, said police. According to the Hartford Courant newspaper, the brawls took place as others tried to exchange Christmas gifts and take advantage of day-after Christmas sales in the mall.
JUST IN: Video of one of the massive teen brawls that shut down CT Post Mall in #Milford. .@WTNH #CTnews
Android: https://t.co/h9ghVMshuj pic.twitter.com/5GceXJEigJ

— Mario Boone, Jou. (@MarioBooneTV) December 27, 2018
Three women—identified as Dynastee McCoy, 19 Inaeja Williams, 18, and Naejza Bates, 18—were charged with second-degree breach of peace, interfering with police, and second-degree inciting a riot, according to the report. They were described in court on Dec. 29, as Connecticut residents who don't have criminal records.
A 17-year-old male was charged with second-degree breach of peace, interfering with police, second-degree inciting a riot, and first-degree criminal trespass in connection with the incident at the mall. He was also charged with carrying a gun without a permit after officials found a loaded .22-caliber Taurus 228 handgun in his waistband.
Officials said there were also reports of a person using pepper spray in the brawls, the Courant reported.
Police in Manchester were forced to call for backup from other towns, the Courant reported. There were only six officers working a special assignment in the mall at the time.
Police said the brawls started at 6 p.m., but everything was under control by 7 p.m.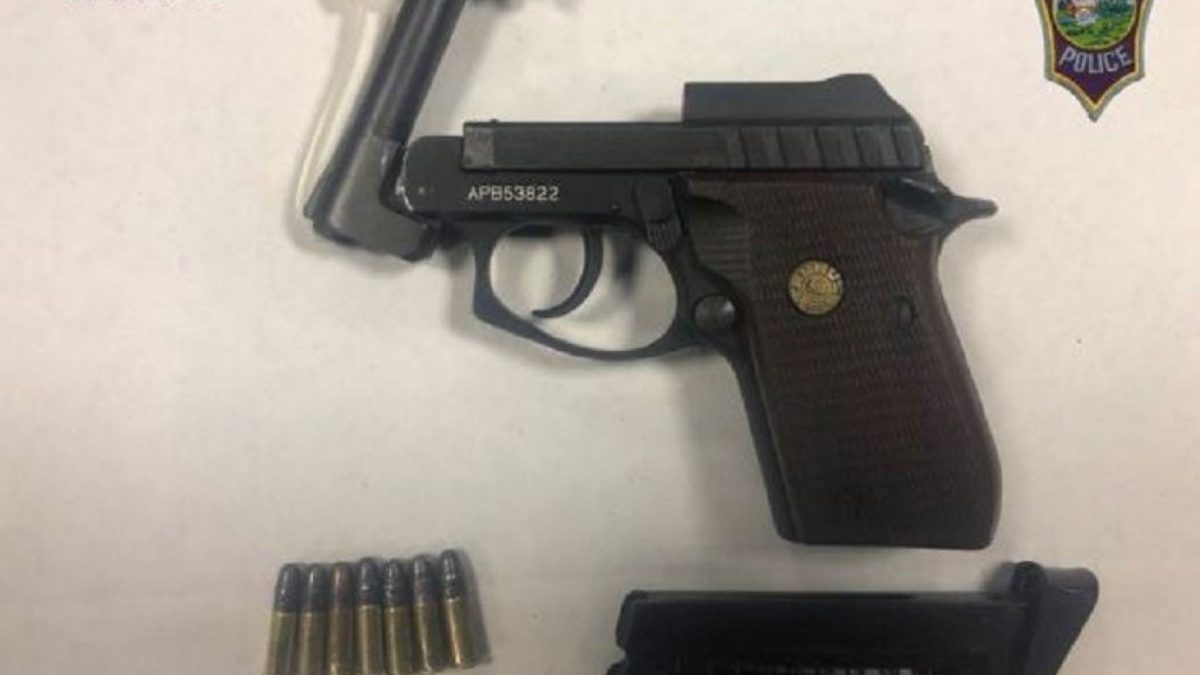 Officers from Vernon, South Windsor, Glastonbury, East Windsor, East Hartford, state police, and other departments responded to the brawls, according to the Courant. South Windsor police said after the mall was cleared, groups gathered at Walmart and then went to Target, which was later secured by officers until the crowds were dispersed. Both stores are located near the mall.
In another incident, a juvenile was arrested following several disturbances at the Connecticut Post Mall in Milford, The Associated Press reported.
Manchester police said at the time that "officers on the scene working a detail within the mall reported a large fight with several other disturbances occurring around the mall interior. It was estimated that 200-300 people, most appearing to be juveniles, were involved. Mutual aid was requested and officers from surrounding agencies responded to the mall area," the CT Post reported.
"After the initial fight, numerous other disturbances around the mall interior and exterior. During the course of dispersing the crowds, groups of individuals gathered in the parking lot and nearby businesses. Responding police resources were dispatched to control the surrounding areas," said police. "Additional resources will be present in the mall in the forseeable future," police said.
Police are still working to figure out what caused the riot. Those with information can contact the Manchester police at 860-645-5500.
Manchester is approximately 10 miles east of Hartford.