As California state lawmakers prepare to vote on seven COVID-19-related bills this month, two nurses reflected on how their hospitals managed vaccine mandates and religious exemptions.
"There's a lot of data suggesting that the mandate we did, didn't make a lot of difference," said Authur Gorman, a registered nurse from northern California's Shasta County. "Going forward, I want people to research that data, but I also want them to do local control."
Gorman said California's blanket mandate pushed many healthcare workers out from their jobs during the pandemic.
Gorman said that when the state mandated vaccines for all healthcare workers, many staff at Mercy Medical Center in Redding—the hospital he worked at—were put on leave. Then in July 2021, the state implemented a vaccine mandate for all healthcare workers. Those who did not comply by Sept. 30, 2021, were put on leave.
Gorman said that mandating the vaccine didn't make sense from a healthcare perspective.
"[For] many other diseases we have, if you get the natural infection, then you don't need a vaccination for it, like chicken pox or measles," he told The Epoch Times.
He said it didn't make sense for people like himself to take the vaccine after they had contracted COVID-19 and recovered. He contracted COVID-19 in April 2020 and again in Dec. 2020.
"I worked in the vaccine clinics, giving vaccines. I probably gave over 700 vaccines, trying to get the community to a level that we thought would reach herd immunity with natural immunity and vaccination immunity," said Gorman.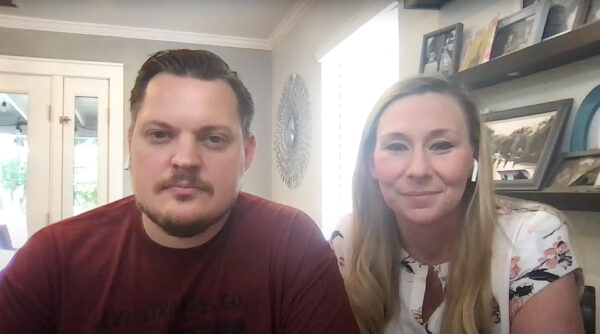 After the mandates were in place, the National Guard was called in Oct. 2021 to help staff hospitals in Shasta County and throughout the state. Gorman explained that National Guard members were going around various counties to support areas with large surges and helping with patient care, drawing blood, and other general tasks.
He said that aside from natural immunity, many of his coworkers didn't want the vaccine for religious or personal reasons and protested the mandates.
"Many of the people I worked with got denied the religious exemption multiple times," Gorman said.
He said his exemption was accepted but many of his coworkers' requests were denied. He described the exemption process as long and arbitrary.
"[The hospital] said they sent everything out to a third party, so the third-party agency was supposed to follow what the federal guidelines were for accepting religious exemptions," said Gorman. "Some people put in a medical exemption for the religious exemption and got approved, which [the hospital] said was an automatic denial, but those folks got approved. Other people that put in a religious exemption got denied."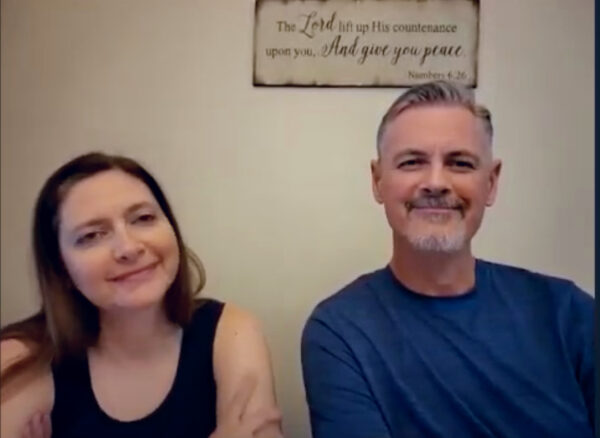 Craig Sharrett, another nurse from Shasta County, said he had a similar experience with the religious exemption at his hospital, though he did not specify the hospital name due to privacy concerns.
"I filed for that, as did a lot of other people that I was working with. Mine got denied, which was interesting because it was very similar in verbiage to people that had theirs accepted," Sharrett told The Epoch Times.
He said some of his coworkers applied multiple times but were consistently denied. When he asked his supervisors for an explanation, none of them knew why either, he said.
"I didn't like the way they handled it. One of the main things I didn't like was that people that were enforcing the rules didn't know why they were enforcing them," Sharrett said.
After having his exemption rejected, he worked until Sept. 30, 2021, and took a one-month stress leave from his job. Throughout October 2021, Sharrett worked in construction as a general contractor.
In late October 2021, the hospital reached out and offered staff the chance to resubmit their exemption requests. This time, the exemption form only required people to check a box.
"So I did that, and then it got accepted," Sharrett said. "I went back the first week of November, and it's been good. I haven't had to deal with the stress. There wasn't a big push [for vaccines] like before."
Moving forward, both nurses hope the legislature will allow for more personal and local control when it comes to managing pandemics and medical decisions.
"You have to stand up for what you believe in. It's really hard to believe for me that someone would sacrifice their own well-being because they're being coerced into it," Sharrett said. "A person should have the right to choose what is done to their bodies."
Meanwhile, state lawmakers are considering a handful of new laws that directly relate to COVID-19 and mandates.
Assemblywoman Buffy Wicks announced on March 29 that she is shelving AB 1993, which would have required all California businesses to mandate COVID-19 vaccines for their employees and any independent contractors.
"This provides for us the opportunity to work more collaboratively with labor and employers to address concerns raised by the bill. That is why we have decided to put AB 1993 on pause, and allow space for these conversations to continue and progress," said Wicks, a Democrat, in a March 29 Twitter post.
However, seven other vaccine and mandate-related bills remain active, namely: AB 1797, AB 2098, SB 871, SB 866, SB 1479, SB 1018, and SB 1464.
The two assembly bills would allow healthcare providers to disclose certain immunization information to local and state health departments and would allow disciplinary action against doctors and surgeons who disseminate or promote "misinformation or disinformation related to COVID-19."
The five senate bills would mandate all children (from age 0) to get a COVID-19 vaccine to attend daycare or school; allow children aged 12 and older to get a COVID-19 vaccine without parental consent; require tech companies to publicly disclose how algorithms interact with information; and require law enforcement to enforce public health orders.
SB 1464 is scheduled for a hearing on April 6, while the other bills are waiting for a date to be set.