After Devin Patrick Kelley was identified as the shooter at a church in Sutherland Springs, Texas, a photo of him has emerged online.
A U.S. government official told The Daily Beast that Kelley, 26, was identified as the gunman in the shooting, which left at least 20 people dead and more injured on Sunday, Oct. 5. He's a resident of New Braunfels, a suburb of San Antonio, Texas. CBS News and NBC News also confirmed him as the shooter.
CBS News posted a photo of Kelley on Sunday evening.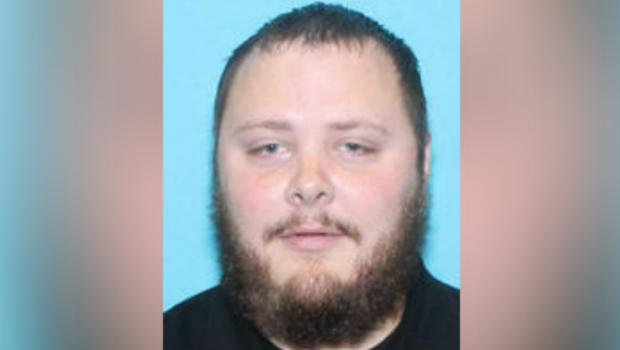 It was reported that Kelley posted a Facebook photo on Oct. 29 with a message of a rifle: "She's a bad [expletive]."
Records show he was married and his mother-in-law had a P.O. box in Sutherland Springs.
The Daily Beast and The Daily Mail both tweeted photos that purport to be of Kelly. Other media outlets have not yet confirmed they're of the suspect.
PICTURED: Texas church shooter is identified as Devin Patrick Kelley, a 26-year-old Bible studies teacher https://t.co/dZiGtDsvGP pic.twitter.com/t5kCbPQKxw

— Daily Mail US (@DailyMail) November 5, 2017
The suspect was later found dead after a police chase in Guadalupe County.
Details about Kelley, including a motive have not been released.
Texas Gov. Greg Abbott revealed that 26 people died in the church attack, making it the deadliest mass shooting in Texas state history, The Associated Press reported.
The Daily Beast reported that Kelley entered First Baptist Church at approximately 11:30 a.m., according to witnesses. He then opened fire.
U.S. officials confirmed that Kelley wore a ballistic vest and was dressed in all black.
A law enforcement official confirmed to the Daily Beast that it's "assumed"  Kelley used the same rifle to carry out the rampage that was posted on Facebook.
The banner image from Devin Patrick Kelley's now-deleted Facebook account. https://t.co/dED5Y9zhFI pic.twitter.com/ru1IXorfJr

— Scott Bixby (@scottbix) November 5, 2017
In a statement, officials called the shooter "a male wearing black clothing," MySanAntonio.com reported.
"According to preliminary information, the shooter entered the church and fired a rifle, killing 25 and wounding 20 before leaving the scene in a vehicle," Wilson County Sheriff Joe Tackitt and the Texas Department of Public Safety stated.
The gunman was killed several miles from the First Baptist Church in Sutherland Springs, about 40 miles (65 km) east of San Antonio, said Guadalupe County Sheriff's Sergeant Robert Murphy to Reuters.
Witnesses described the scene to media outlets. "We heard several shots and we all started running inside the store," said an unnamed woman to ABC. "It lasted about 15 seconds," she added. "I yelled, 'Get down! Get inside!' and we all went into hiding."
Devin Patrick Kelley had recently posted a photo of an AR-15 style gun on his Facebook page https://t.co/2YGcaO5fmf pic.twitter.com/ixy524sHx7

— Daily Mail US (@DailyMail) November 6, 2017
Among the victims was the 14-year-old daughter of a Texas church's pastor. First Baptist Church Pastor Frank Pomeroy confirmed to ABC News that his teen girl, Annabelle, was among those killed in the mass shooting.
Annabelle, Pastor Pomeroy said, "was one very beautiful, special child," ABC reported. He wasn't at the church this morning, adding that he was in Oklahoma.
Other victims in the shooting are close friends of his, he said.
"My husband and I were ironically out of town in two different states. We lost our 14-year-old daughter today and many friends," her mother Sherri Pomeroy told CBS News on Sunday.
She added, "Neither of us have made it back into town yet to personally see the devastation. I am at the Charlotte airport trying to get home as soon as I can."
— Jana Winter (@janawinter) November 5, 2017