A 17-year-old boy has been charged with the murder of British girl scout Jodie Chesney, who was stabbed to death.
The Metropolitan Police said in a statement that the teenager—not identified by name due to privacy laws—is the fourth person charged in connection with the 17-year-old girl's slaying.
Three others have been charged with Chesney's murder: 20-year-old Manuel Petrovic, 19-year-old Svenson Ong-a-kwie, and a 16-year-old male from Romford, not identified by name.
Police said the latest male to be charged, from Barking, was also found to be in possession of a stun gun—a prohibited weapon in the UK.
Detectives launched a murder investigation after a stabbing in a park on the evening of March 1 led to the young woman's death.
Chesney was killed in what has been called an unprovoked attack.
"Jodie's friends have told us there was no altercation," her father, Peter Chesney, said. "My daughter was just sat in a park, minding her own business. She was smart, her friends were nice people and they are all in bits too. They [the suspects] were sat near to Jodie and her friends and probably would have heard her laughter. They then left and came back and stabbed Jodie in the back. What kind of kudos is there in stabbing a 17-year-old?"
A post-mortem revealed she died of shock and hemorrhage.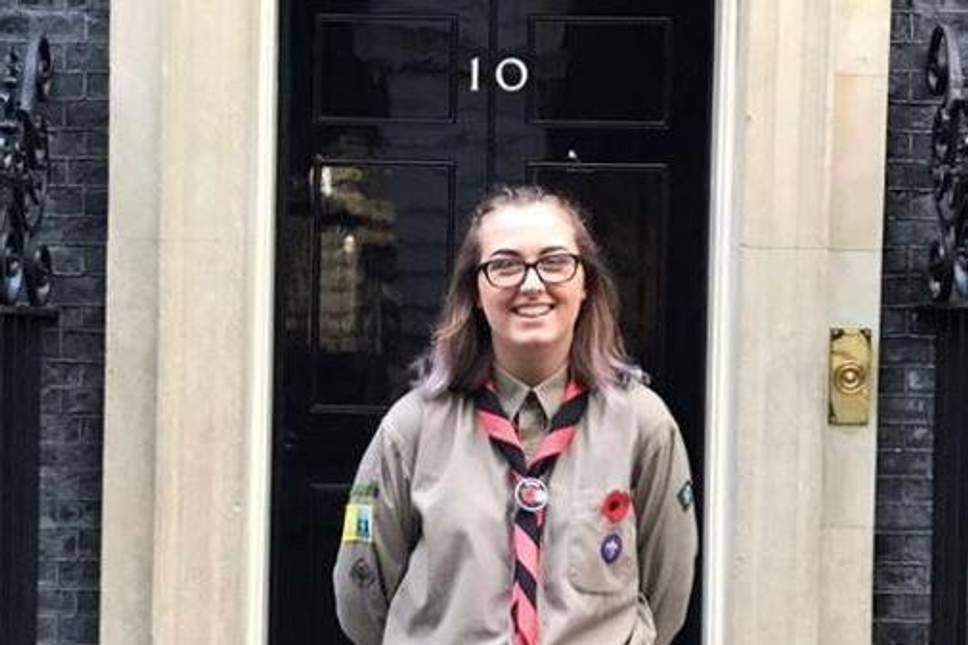 The newly charged suspect was first arrested on March 10 and then released under investigation, police said. He will appear in custody at Barkingside Magistrates' Court on Monday.
Police said a trial date has been set for Monday, September 2.
"Jodie was the nicest person," her father said. "Everything about her was thoughtful and kind. She wouldn't have done anything to deserve this. They have destroyed something beautiful. Jodie needs justice and we need justice."
Final Instagram Message
Chesney's final Instagram post was reportedly a happy birthday message to her father just hours before she was stabbed to death.
The Mirror reported that her boyfriend, Eddie Coyle, held her in his arms as she lay dying in Harold Hill park on what was said to be her father's birthday.
Before falling victim to the deadly stabbing, the teen shared a selfie of her and her father and captioned it: "Happy birthday dad :)"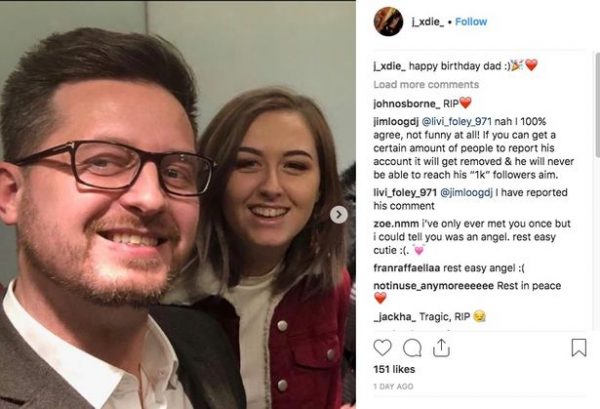 According to the Mirror, Jodie Chesney, her boyfriend, and a friend were hanging out in the park when they were approached by a group of people wearing balaclavas.
At one point Chesney was stabbed with such force the blade broke off inside her body.
Chesney's grandmother posted an appeal on Facebook, cited by the BBC, in which she called the stabbing an "unprovoked attack."
"This was our youngest granddaughter. How have we come to this point where kids can't have a walk in a park without suffering an unprovoked attack?
"If anyone knows anything about this please contact the police with information. We don't want anyone else to go through what our family is suffering right now. This has to stop, there are too many young people having their lives cut short by needless violence."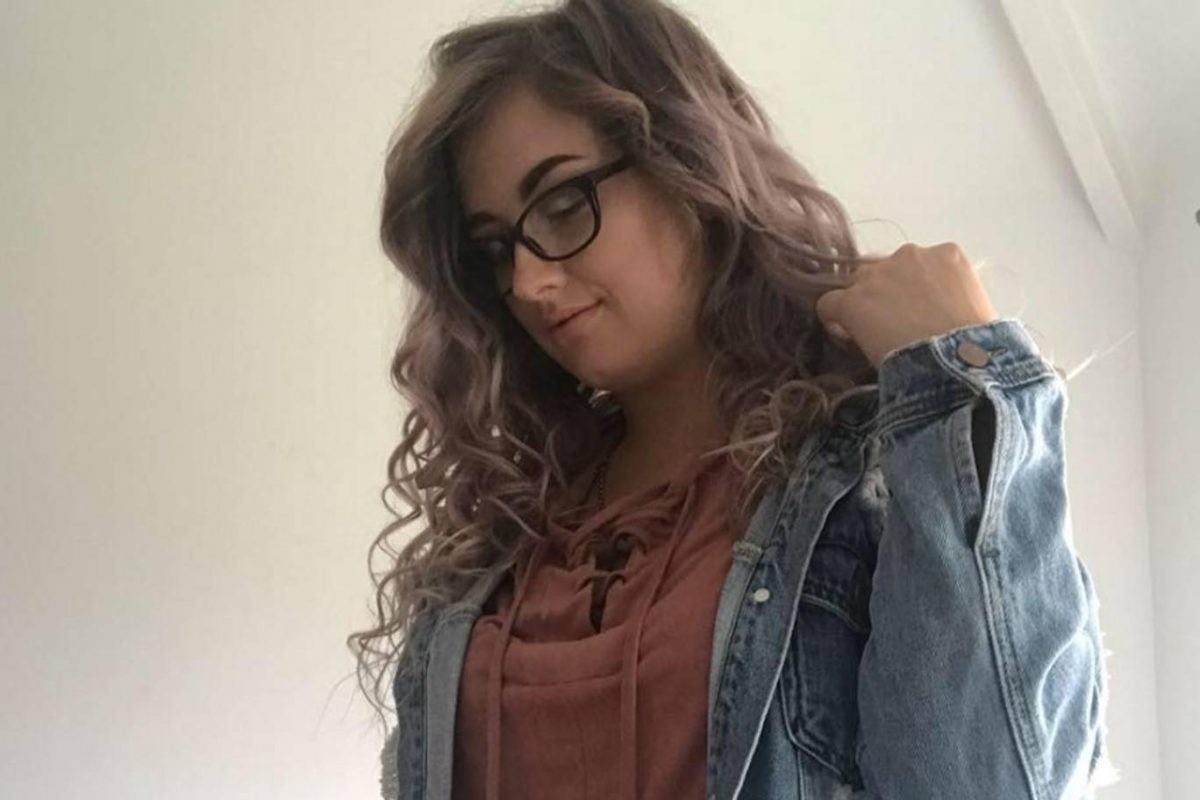 'Shocked With the Amount of Blood'
A woman at the scene who tried to save her life was "shocked" by the amount of blood, her husband told the BBC.
Teresa Farenden heard screams in the park and rushed to give first aid. Her husband said when his wife got to the scene she "asked if everything was alright and one of the boys said, 'No, my girlfriend has been stabbed.'"
The woman told the Mirror, "People are scared to help, but all I was thinking with my mother's instinct was 'I need to help.'"
"Her boyfriend did everything he could. When I came over she was on her back so I moved her onto her side. Then the boyfriend's friend came over with some kitchen roll. Then there was another girl and a man came over in a van to help and took his coat off to keep it on the wound and keep it compressed as much as they could," Farenden said.
"I think he was the dad of one of the boyfriend's friends. I was just trying to keep her legs in the recovery position because she was heavy, like a dead weight. Just as the ambulance crew turned up, she had gone. It was devastating," she continued.
'National Emergency'
Chesney was the first teenage girl to die in a homicide in London this year, and the 18th murder victim recorded in the capital in 2019.
Met Police Commander Dave Musker was cited by Sky News as saying, "Every death or injury is a tragedy and will have a lasting impact on those who knew and were close to the victims. The public play a key role in helping to both prevent and detect crime in London."
West Midlands Police and Crime Commissioner David Jamieson called knife crime "a national emergency" and called for more resources to deal with the problem.
Detective Chief Superintendent Mark Payne from the West Midlands Police homicide team called on parents and teachers to help tackle the problem.
"Knife crime and violence is not an issue we can tackle on our own," he told Sky News. "We need help from partners, parents, schools and the wider community to tackle this growing issue. We all need to be having heart-to-heart conversations with children in an attempt to steer them away from knives and help prevent more lives from being ruined."