An Argentinian teen tourist woke up from a coma after falling ill in the Dominican Republic, according to news reports.
Candela Saccone, 15, was slated to leave the country on June 19 when she became sick from what officials said was a life-threatening diabetic condition while staying at a Punta Cana resort, reported Cronica, an Argentinian news outlet.
She was also taken off a ventilator.
Teen wakes up from coma after she's hospitalized in Dominican Republic https://t.co/wYQlZZ4L2c pic.twitter.com/AbuSitKcrS

— New York Post (@nypost) June 28, 2019
"When they told us that she said a few words and got annoyed when they spoke to her, I said, 'That's my granddaughter!'" grandmother Monica Zanollo told the outlet.
According to the New York Post, she began suffering from dizziness, vomiting, and dehydration when she fell ill. She was taken to a local hospital before she was sent to another one in Santo Domingo, the capital.
The Dominican Minister of Health met with Candela's family on June 23 before telling CNN that Candela was "under control in a high-quality hospital center."
Cronica reported that she showed signs of improvement several days later.
"This breakthrough means that the doctors are doing things well and the progress is very important for us," Zanollo said. "The truth is that the hospital staff has taken excellent care of the family, both at a medical level and at a human level."
Her family said that they hope to get her back home to Argentina when she gets better.
Denver Man in Critical Condition After Getting Sick During Dominican Republic Vacation https://t.co/Qup303ybqk pic.twitter.com/HVkDVDfRDe

— Jairo Rodriguez (@RealtorJairo) June 26, 2019
The health scare comes as more than 12 American tourists have died in the Dominican Republic within the past year or so. Visitors have reported falling mysteriously ill.
The latest reported death came last week when a Denver man died after becoming suddenly ill.
Khalid Adkins traveled to the Dominican Republic with his daughter before the fatal sickness, Fox31 reported, which added that he attempted to board a plane back home to the United States for medical treatment but was denied.
Adkins was then hospitalized in Santo Domingo, the Fox affiliate reported.
Before his death, his sister-in-law, Marla Strick, said that officials "transferred him to Santo Domingo and [said] that his breathing is really bad and that his kidneys were failing."
"He said his leg started to swell and that's why he couldn't get up. And he started sweating and vomiting. He is just yelling and in pain, so he couldn't talk to me," Strick said.
Senator: ATF Should Investigate
The Senate's top Democrat said Sunday that the U.S. government should step up efforts to investigate the deaths of at least eight Americans in the Dominican Republic this year.
The Bureau of Alcohol, Tobacco, Firearms and Explosives should lend support to the FBI and local law enforcement, said Sen. Chuck Schumer (D-N.Y), noting the agency has offices in the Caribbean and the technical and forensic expertise that could aid the investigation, according to The Associated Press.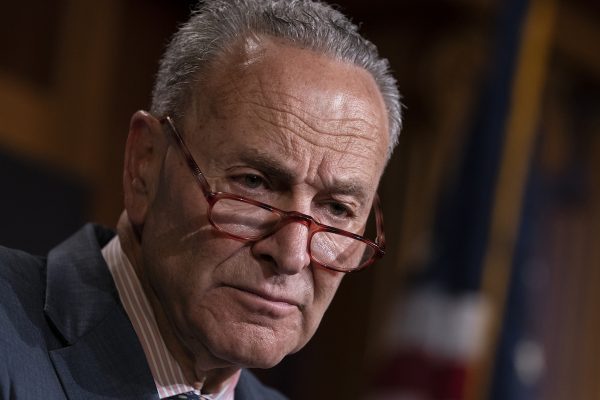 "Given that we still have a whole lot of questions and very few answers into just what, if anything, is cause for the recent spate of sicknesses and several deaths of Americans in the Dominican Republic, the feds should double their efforts on helping get to the bottom of things," Schumer said in a statement.
Family members of the tourists who died have called on authorities to investigate any possible connections. Relatives have raised the possibility that the deaths may have been caused by adulterated alcohol or misused pesticides.
ATF spokeswoman April Langwell said the Treasury Department primarily handles investigations involving potentially tainted alcohol. But she said ATF has offered its assistance and would work with other law enforcement agencies to keep Americans safe.
The ATF primarily investigates firearms-related crimes but is also charged with regulating alcohol and tobacco.
The Associated Press contributed to this report.