A viral social media post was pleading to get rescue crews to a group of elderly people who were reportedly trapped during flooding in Texas.
According to Galvnews.com on Sunday, 15 senior citizens were rescued from a Dickinson assisted living center.
Dickinson emergency management coordinator David Popoff told the website that they were rescued on Sunday afternoon from La Vita Bella.
"We were air-lifting grandmothers and grandfathers," Popoff said.
A person in Florida sent the original tweet, which was retweeted thousands of times.
Kimberly McIntosh, daughter of the facility's owner, told the paper: "[My mom] said it was a disaster and they were hoping the national guard would come."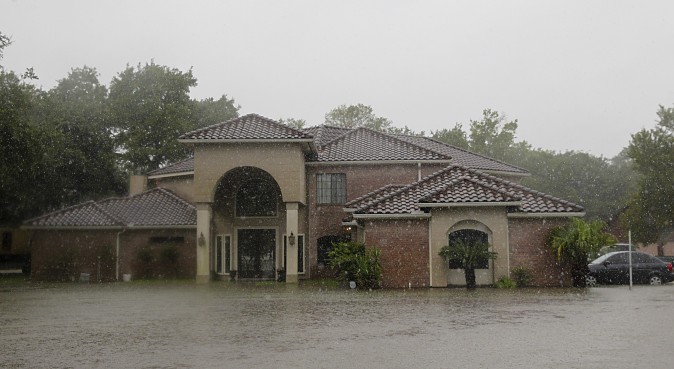 The Houston area got more than 21 inches of rain in 24 hours, according to reports.
As of Sunday, Aug. 27, a Flash Flood Emergency is still in effect around Houston.
"Doppler radar indicated thunderstorms producing heavy rain across the warned area. Flash flooding is expected to begin shortly. This is a FLASH FLOOD EMERGENCY for continuing life threatening flooding due to continued training rainfall," stated the National Weather Service.
As the New York Times reported, at least five people have died in the disaster.
"Everything that we had hoped wouldn't happen but was forecasted is happening. We have a catastrophic, life-threatening flood event taking place over southeastern Texas, including the Houston metropolitan area. It's bad now and it's getting worse," the National Hurricane Center stated Sunday.
Houston city officials called on flooded residents to go to their roofs—not their attics.
President Donald Trump said in a Twitter statement that he's planning to head to Texas. "Wow – Now experts are calling #Harvey a once in 500 year flood! We have an all out effort going, and going well!" he tweeted.