Dozens of new programs will premiere this fall and winter, but only a handful stand out.
Several shows are almost guaranteed to be successful–the Walking Dead "spinoff" will bring over many of the viewers from the original series. DC's Legends of Tomorrow will entice people who enjoyed The Flash and Arrow. Bastard Executioner will benefit from a few key similarities to Sons of Anarchy.
And a few shows boast recognizable stars–Jennifer Lopez and Wesley Snipes among them–to at least get a fighting chance at survival.
Check out the 10 top shows to look forward to below.
Bastard Executioner (FX)
Kurt Sutter returns to FX with an all-new show, rather than basking in the success of Sons.
Fans will be pleased to see several familiar faces among the actors, including Sutter himself and his wife Katey Sagal. 
"The Bastard Executioner is a blood-soaked, medieval epic that tells the story of Wilkin Brattle, a 14th century warrior, whose life is forever changed when a divine messenger beseeches him to lay down his sword and lead the life of another man: a journeyman executioner. Set in northern Wales during a time rife with rebellion and political upheaval, Wilkin must walk a tight rope between protecting his true identity while also serving a mysterious destiny," according to FX.
Premieres this fall (specific date not yet announced).
Containment (CW)
The CW continues its slow build-up with a promising show about a viral outbreak in Atlanta from Julie Plec (Vampire Diaries, The Tomorrow People).
The show is based on the Belgian TV series Cordon, which also ran in the United Kingdom. The trailer looks pretty good, but it definitely remains to be seen how strong the series will turn out.
"Neighbours in a block wake one morning to find they have been sealed inside their apartments. Can they work together to find out why? Or will they destroy each other in their fight to escape?" according to the show's description on IMDB.
Premieres in January or February (specific date not yet announced).
DC's Legends of Tomorrow (CW)
Fans of the DC universe should welcome another installment, which will feature a slew of familiar faces as well as some newcomers. 
Prison Break alums and Flash villains Dominic Purcell and Wentworth Miller (Heat Wave and Captain Cold) will be part of the force, along with Caity Lotz (Sara Lance), Brandon Routh (The Atom), and Victor Garber (Firestorm) from the universe. Newcomers announced so far are Arthur Darvill as Rip Hunter, Ciara Renee as Hawkgirl, and Franz Drameh as Jay Jackson.
Few specific details have been announced, seen by the lack of an official website or even a description on IMDB.
Premieres in January or February (specific date not yet announced).
Dr. Ken (ABC)
Ken Jeong gets the starring role here as a frustrated doctor juggling his career, marriage, and family.
While that seems to indicate a lot of drama, it will be a comedy and looks to be one of the stronger ones on the upcoming TV slate based on Jeong's previous work. At the very least, fans of his should tune in to see if they like the show. 
"Doctor turned actor/comedian Ken Jeong plays Dr. Ken, a brilliant physician with no bedside manner. He is always trying to be a good doctor, as well as a good husband and dad to his two kids. Luckily, his therapist wife Allison is just the right partner to keep things sane," according to ABC.
Premieres Friday, Oct. 2 at 8:30 p.m.
Fear the Walking Dead (AMC)
The new Walking Dead series is not a companion series or a prequel or a spinoff, primarily because it will feature no characters from the original series and also be set in Los Angeles instead of Georgia and the East Coast.
Fear has been getting good early reviews and has a strong look in the trailers, although it's safe to say the comparison to the original will be hard to shake. Kim Dickens, Cliff Curtis, and Frank Dillane are among the stars. A second season has already been confirmed.
There's no official description on the website, but the basic premise has the show set in the same "Dead" world, but further back in the timeline than when Rick wakes up in Georgia. The main characters' families struggle to deal with the zombie outbreak and impending collapse of civilization, with hard choices having to be made. 
Premieres on Sunday, August 23 at 9 p.m. ET. 
Little Big Shots (NBC)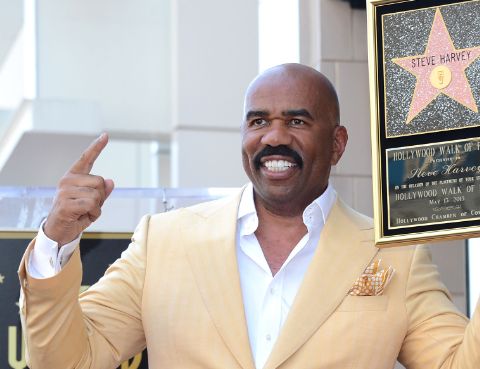 Two of the top daytime TV hosts, Ellen DeGeneres and Steve Harvey, team up for this new series starring children.
The pair are both executive producers but Harvey will be the host for the show, which will feature "the world's most talented and extraordinary kids," according to the network. 
"In 'Little Big Shots,' Harvey will showcase young musicians, singers, dancers and every form of wunderkind in the country, and go toe to toe with them in conversations and interviews, with hilarious results," NBC added.
Premieres midseason (specific date not yet announced).