As part of the U.S. government's extraordinary measures to shield insured and uninsured depositors at Silicon Valley Bank from losses, foreign clients also will be protected, Treasury Secretary Janet Yellen confirmed.
The rescue package will be funded partly by special assessments levied on U.S. banks to recoup these losses and make customers whole.
Since the collapse of the Santa Clara, California-based financial institution, it has been reported that the bank had many Chinese funds and startups as clients, including companies with ties to the Chinese Communist Party (CCP).
"Will my banks in Oklahoma pay a special assessment to be able to make Chinese investors whole from Silicon Valley Bank?" Sen. James Lankford (R-Okla.) asked Yellen during a Senate Finance Committee hearing on March 16.
Yellen said that uninsured depositors would be made whole at SVB, then stated, "I suppose that could include foreign depositors."
"I don't believe there's any legal basis to discriminate among uninsured."
Other Republicans have expressed concern about handing payouts to Chinese investors and companies.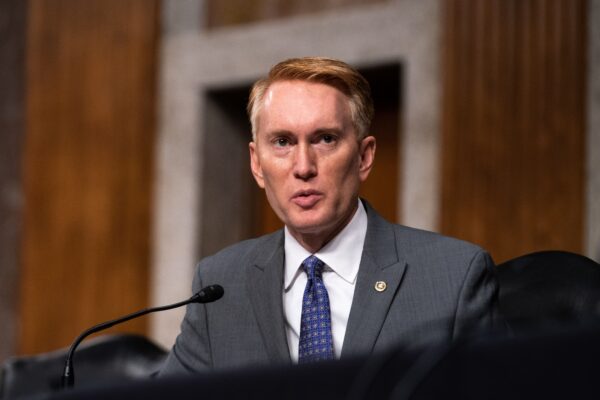 In a letter to Yellen, Sen. Marco Rubio (R-Fla.) requested that the U.S. government work to ensure that "hostile, foreign adversaries" not benefit from SVB's collapse.
"I ask the department to ensure that foreign adversarial regimes, as well as companies subject to their jurisdiction, are unable to exploit this moment for their own material benefit," he wrote.
"As the Department of Treasury, in tandem with the Federal Reserve and the FDIC [Federal Deposit Insurance Corp.], continues its response, I request information from the Department of Treasury regarding depositors from the PRC [People's Republic of China], including Hong Kong and Macau, that can expect to receive federal reimbursements from the Deposit Insurance Fund and other federal relief."
It's estimated that SVB had $13.9 billion in uninsured or uncovered foreign deposits.
In a March 11 statement, SPD Silicon Valley Bank—a joint venture with the Chinese state-owned Shanghai Pudong Development Bank—confirmed that its operations were "sound."
"The bank has a standardized corporate governance structure and an independent balance sheet," the company stated.
China's Andon Health, a medical devices manufacturer, confirmed in a filing to the Shenzhen Stock Exchange that all of its deposits at SVB "can be used in full and have not suffered any losses." BeiGene, one of the largest drug companies in China, announced that it had $175 million in uninsured cash deposits at SVB, while pharmaceutical firm Zai Lab maintained $23 million in deposits.
Others, such as Everest Medicines and CStone Pharmaceutical, assured investors that the SVB failure wouldn't affect their overall operations.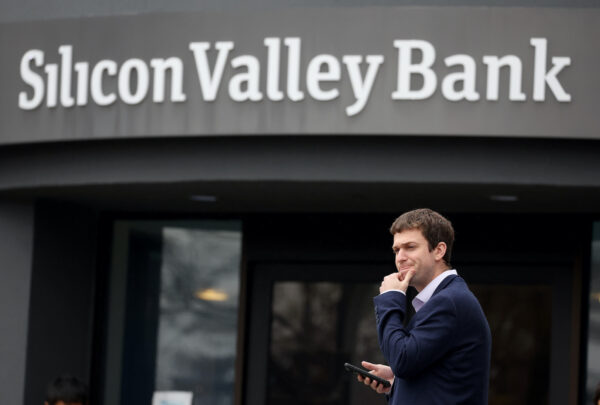 SVB's History in China
Industry experts note that Silicon Valley Bank was critical for China since many funds and small businesses, especially biotech companies, held their money at SVB before bringing it home.
SVB first dipped its toe in the Chinese market in 1999 and established a Beijing office to offer venture capital investors and technology firms advisory services and client support.
SVB Financial, the parent company of Silicon Valley Bank, took pride in serving the "innovation economy."
"An innovation company in China can grow two to five times faster than in the U.S.," said then-SVB CEO Greg Becker in a 2019 interview with the American Banker. "There are more people, and they're embracing technology at an incredibly fast pace. If you find the right company with the right idea, the growth can be amazing."
In 2012, the bank joined a 50-50 venture with the Shanghai Pudong Development Bank to extend "working capital solutions, trade finance solutions, CNY/FCY wealth management, deposits and conversion services" in the country.
SVB was also an attractive choice because it allowed customers to open U.S. checking accounts for foreign customers in under two weeks, a process that had usually taken longer at other financial entities.
In the aftermath of SVB's collapse, Chinese investors, businesses, and regulators will attempt to mitigate the damage and navigate the current turbulent landscape.