New Zealand Foreign Minister Nanaia Mahuta is confident that the Chinese Communist Party (CCP) will not torture or give an unfair trial to the New Zealand (NZ) permanent resident facing extradition to China.
The country's
Supreme Court ruled in April
that Kyung Yup Kim, suspected of murdering a young woman in Shanghai in 2009, could be extradited to China in a landmark decision.
The decision was made after the CCP agreed to give assurances that Kim would be held in Shanghai both before and after the trial, if convicted.
It also gave the assurance that during the investigation phase, visits from NZ diplomatic and consular representatives would be permitted at least once every 48 hours to monitor Kim and lessen the danger of being subjected to an act of torture.
Kim's lawyers unsuccessfully argued that consular staff would not have the ability to ensure the safety of Kim.
In a letter to Kris Faafoi, the former minister of justice, Mahuta said she had a "clear view that China will uphold the assurances" despite her concerns surrounding the human rights violations in the Xinjiang region, Hong Kong's "regressive" national security law, and the three-year detention of Michael Spavor and Michael Kovrig from Canada.
"This will be a test case for China—one the international community is watching closely," she wrote. "This means that China's incentives to abide by the assurances are strong."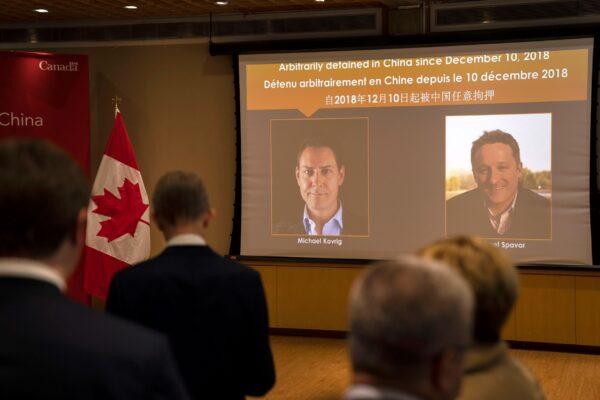 In a following letter, she wrote that the case was "not a political case," as Kim had no connection to Xinjiang or Hong Kong, meaning he was not a "risk of being used as leverage" in arbitrary detention.
Mahuta concluded that whether New Zealand could rely on the given assurances was a matter for the Ministry of Justice.
Ministry Maintains Extradition Remains 'Appropriate'
Kim's lawyer, Tony Ellis, took the case to the United Nations Human Rights Committee in June to overturn the extradition after Faafoi deemed the extradition "remained appropriate" despite Kim's health conditions.

Faafoi wrote in a letter that Kim's health conditions were not "extraordinary" or "compelling" enough to preclude extradition.

"I consider that your health can be adequately managed in China, where you will have access to healthcare when detained,"

he said

.

However, in April, politicians from across Australia, New Zealand, and Europe warned Faafoi that Beijing's promises were not to be relied upon.

They noted the two Canadian Michaels and Australian-Chinese writer Yang Hengjun as examples.

"It is noteworthy that diplomatic assurances have repeatedly failed to protect people from torture," the letter 

said

. "The widespread and well-documented practice of torture in custody throughout the [Chinese] system, together with the absence of any reliable way of monitoring treatment ought to preclude extradition to China."

The documents also revealed the cost of the extradition to New Zealand taxpayers due to the extra diplomat that would need to be posted to monitor Kim's treatment if found guilty.

The estimated cost for posting an extra senior consular official for the first year was $377,000 (US$234,000).