Under increasing scrutiny in the U.S. capital markets, a number of major Chinese firms are reportedly seeking secondary listings in Hong Kong.
Media reports emerged within the past week that two Chinese technology firms—online gaming and entertainment company NetEase and e-commerce giant JD.com—are trying to sell shares in Hong Kong later this year.
The rush to Hong Kong has been spurred by Sino-U.S. trade tensions, which have put many U.S.-listed Chinese companies under pressure, analysts said.
Recent financial scandals involving Chinese companies Luckin Coffee and iQiyi, Inc. have further added to the mistrust among U.S. investors towards Chinese stocks.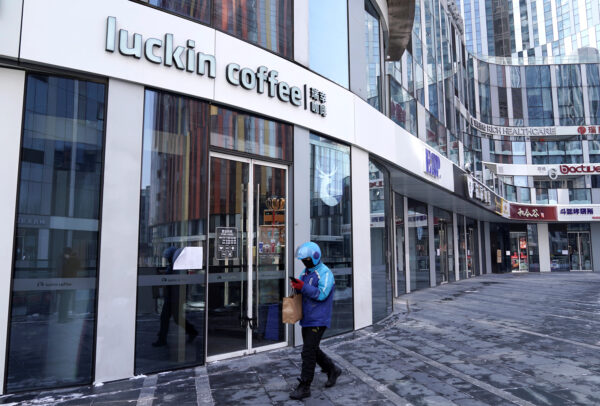 Moving Closer to Home
Chinese technology group NetEase, which is currently listed on the Nasdaq, is set to become the next major mainland company to sell its shares in Hong Kong, Reuters reported on May 5.
The Hangzhou-based company could look to raise up to $2 billion in the Hong Kong sale. It has a $42.5 billion market capitalization, according to Refinitiv.
NetEase's decision to carry out a secondary listing follows a similar move by JD.com, a Chinese e-commerce company, which is aiming to raise up to $3 billion in a deal that could occur as early as June, according to Reuters.
The Epoch Times has reached out to NetEase and JD.com for comment.
A number of Chinese firms have been exploring secondary listings in Hong Kong after Alibaba Group Holding raised $13 billion in its 2019 secondary share sale, according to a Bloomberg report.
Earlier this year, media outlets also reported that Chinese search engine Baidu and online travel giant Ctrip were  talking to banks about secondary listings in Hong Kong.

Fraud Exposed
Chinese companies listed on U.S. stock exchanges have been under pressure to open their audit books to U.S. regulators. But the Chinese regime blocks the U.S. Securities and Exchange Commission (SEC) or other U.S. regulators from examining the audit work papers of Chinese companies, saying they contain "state secrets."
The lack of transparency has opened the door to financial fraud. In early April, Chinese beverage brand Luckin Coffee admitted that its chief operating officer and other insiders fabricated $310 million in sales in 2019. Luckin's shares plunged as much as 82 percent in U.S. trading, endangering the balance sheets of Haitong Securities, Morgan Stanley, and Credit Suisse that loaned Luckin's CEO $340 million based on the value of his stock.
China video streaming leader iQiyi, dubbed the "Netflix of China," was also recently accused of overstating its revenue in 2019 by as much as $1.9 billion.
Last June, a bipartisan group of lawmakers led by Senator Marco Rubio (R-Fla.) introduced bills to the Senate and House of Representatives to force U.S.-listed Chinese and other foreign companies to comply with American financial disclosure regulations, or face delisting.
Reuters contributed to this report.