SANTA CLARA, Calif.—Because of the pandemic, people in the San Francisco Bay Area have been finding it harder to get their devices fixed, and some have been turning to smaller repair shops.
Many big companies such as Apple and Best Buy have had to close their mall retail stores and offer curbside pickup or online services, so customers no longer have the same options for repair.
In addition, people are spending more time using the internet and devices, so the devices are likely to break or need maintenance sooner.
Other people are taking their devices in for work-related or distance-learning issues.
"One of my customers told me that their company is telling them that they have to take care of all their own PC or MacBook repairs," Leia McQueen, manager at Fix That Mac in Berkeley, told The Epoch Times.
She has customers working from home who would normally go to the IT department of their companies to troubleshoot problems.
McQueen makes sure her customers have a 24-hour turnaround time. It has changed the way her company purchases its inventory.
"Having those parts on hand, being able to come in and have it accurately diagnosed, that's a big factor in our business right now," McQueen said.
Being right across from the UC–Berkeley campus, the electronics repair shop sees a lot of school-related customers.
"I actually have somebody in right now who's a professor, and I'm working on his iMac right now," McQueen said.
She also has parents looking to fix computers and devices they already have so their children can use them instead of buying new ones.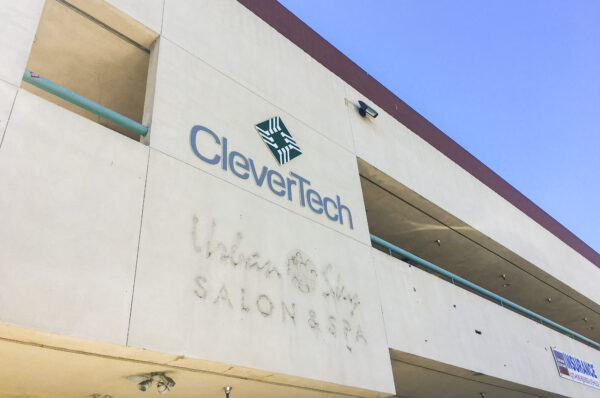 Some businesses offer services to help students set up their home devices for distance learning.
Gonzalo Martinez, owner of CleverTech in San Jose, told The Epoch Times they are fixing everything.
He said they are seeing 30 percent Macs and 20 percent PCs, as well as iPhones and iPads.
"We do work with teachers and schools. It was busy setting them up with their existing devices and getting them in the hands of the individual students. But there hasn't been an excess of repairs needed," said Martinez.
Khuong Truong, owner of KT Electronics, said they are working fewer hours and with fewer employees to cope with health protocols, so they feel busier.
They fix all kinds of electronics, including webcams, remotes, and gaming systems.
Ed Sanchez, a technician at San Francisco Bay Computer Services, sees Apple computers, PCs, tablets, and cellphones.
Liquid steel, broken screens, and systems not performing well are the most common hardware problems to fix, Sanchez said.
Since March, Best Buy's Geek Squad has been offering product drop-offs for repair. Apple's Genius requires a reservation. Some have resumed in-store Genius support and are operating on limited occupancy.