Sen. Rand Paul (R-Ky.), blocked a Senate vote on a resolution that passed the House.
On Thursday, Paul blocked the vote on the resolution which the House approved the day prior, by objecting to a request by Senate Minority Leader Chuck Schumer (D-N.Y.) for a vote.
"The most important thing we can do right now is send President Trump a message that Congress, the vast majority of Democrats and Republicans, demand he reverse course," Schumer said, reported The Hill.
"The resolution that's being offered is simply a way to have petty partisan criticism of the president infect this body," Paul said.
Paul argued that the resolution would do "nothing to fix the problem" and wasn't a substitute for an official vote approving war in Syria.
"He should come to the floor and say that we are ready to declare war. We are ready to authorize force, and we are going to stick our troops in the middle of this messy, messy, five-sided civil war where we would be ostensibly opposed to the Turkish government that has made an incursion," Paul said.
Paul said he had a better plan and tried to get the body to vote on legislation that would suspend U.S. arms sales to Turkey. Senate Foreign Relations Chairman Jim Risch (R-Idaho) objected to that measure, reported Politico.
Schumer said after Paul's objection that the decision could cost lives.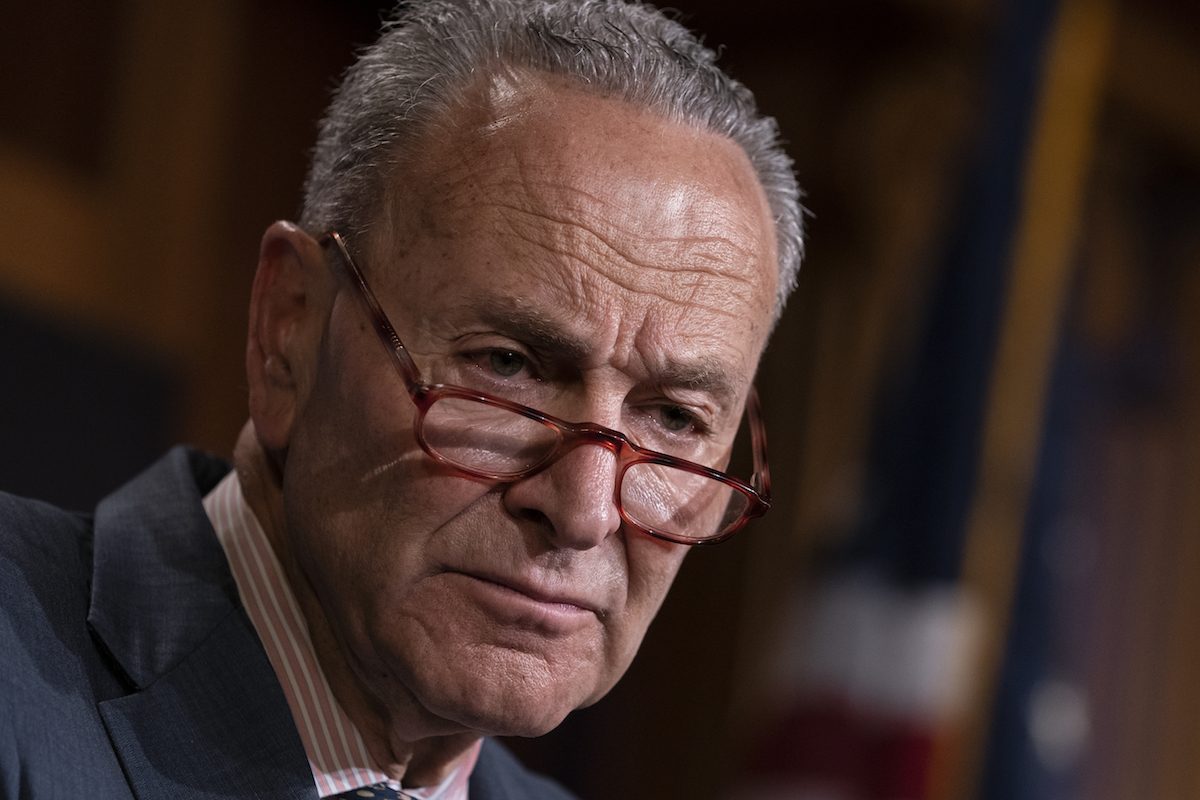 "I think that's a horrible decision. I think it could well risk the lives of Americans down the road," he said. "I think it will certainly risk the lives of many more Kurds who are our allies."
Senate Majority Leader Mitch McConnell (R-Ky.) joined in criticism of the resolution, but he argued the Senate should pass something "stronger."
"It's important we make a strong, forward-looking strategic statement. For that reason, my preference would be for something even stronger than the resolution the House passed yesterday, which has some serious weaknesses," McConnell said in a Senate floor speech.
"It is backward-looking and curiously silent on the issue of whether to actually sustain a military presence in Syria, perhaps to spare Democrats from having to go on record on this key question."
That's when Schumer tried to get a vote on the House-passed resolution, arguing: "Time is of the essence."
Also on Thursday, Sens. Lindsey Graham (R-S.C.), the Senate Judiciary chairman, and Chris Van Hollen (D-Md.), introduced legislation that would levy sanctions against Turkey.
Trump levied sanctions on Turkish officials in an executive order this week but said he would remove them after the United States helped broker a cease-fire between Turkey, Syria, and the Kurds.