The Australian prime minister, since banning Huawei from involvement in the country's 5G network in 2018, has been actively countering Beijing's unrestricted warfare operations, according to an expert in international law, conflicts, and terrorism.
The federal government has launched investigations into foreign interference and is ramping up its cyber capabilities and military strength as Beijing's "grey zone" activities grow in the Indo-Pacific.
When Prime Minister Scott Morrison announced a new record high defence budget and strategy on July 1, he warned that Australia faced a world "that is poorer, that is more dangerous, and that is more disorderly."

Defence Minister Linda Reynolds, in a follow-up speech on July 2, warned of nations exploiting tactics that "fall below the threshold of armed conflict."
She spoke of "grey zone" activities, saying: "Cyber-attacks, foreign interference, and economic pressure seek to exploit the grey area between peace and war."
"In the grey zone, when the screws are tightened: influence becomes interference, economic cooperation becomes coercion, and investment becomes entrapment," she added.

According to Sascha-Dominik Dov Bachmann, an international law professor and an expert in grey zone (or hybrid) warfare, the Morrison government has countered Beijing's grey zone activities since 2018.
Bachmann said Australia stands at the "forefront of trying to curtail the Chinese Communist Party's (CCP) growing influence."
"The government has done what it could and what is in its power to safeguard the sovereignty of Australia," he added.
What is the Grey Zone?
Bachmann, a former lieutenant colonel in the German military, told The Epoch Times on July 7 that the CCP's actions in the South China Sea, including the building of artificial islands and its deliberate misinterpretation of international law, was a demonstration of grey zone activity.
"The CCP has been using the whole spectrum of what some people would call the grey zone; other people would call it 'unrestricted warfare.'"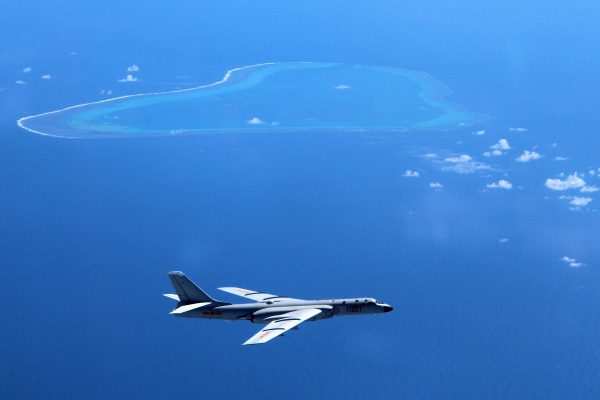 In 1999, two colonels from the CCP's air force published a book titled "Unrestricted Warfare" in which they argued the CCP had limitless battlefields or domains that it could exploit to gain an advantage over a geopolitical rival. These domains included the environment, finance, trade, culture, and the legal sector.
Related Coverage
"Winning without fighting is one of the maxims," Bachmann said.
In 2003, Beijing's Central Military Commission drew on the doctrine of unrestricted warfare and approved a guiding principle for its military called "the three warfares."
"It consisted of public opinion warfare or intending to project a positive image of China domestically and abroad.
"There was psychological warfare where China would undermine any enemy by deterring and demonising their country's military personnel, and supporting civilian populations.
"Finally, legal warfare, which uses national and international law to support Chinese interests," Bachmann said.
The CCP Wages Unrestricted Warfare on Australia
Bachmann said the CCP has deployed operations against Australia in a number of grey zone domains.
"From cyber, from influence operations, to basic trade boycotts, and diplomatic threats. It's a whole spectrum," he said.
The role of the CCP's influence operations has come under the spotlight in recent years with revelations surrounding Confucius Institutes, the Belt and Road Initiative, cyber-attacks on Parliament, and exposure of the United Front Work Department, which culminated in the downfall of former Senator Sam Dastyari.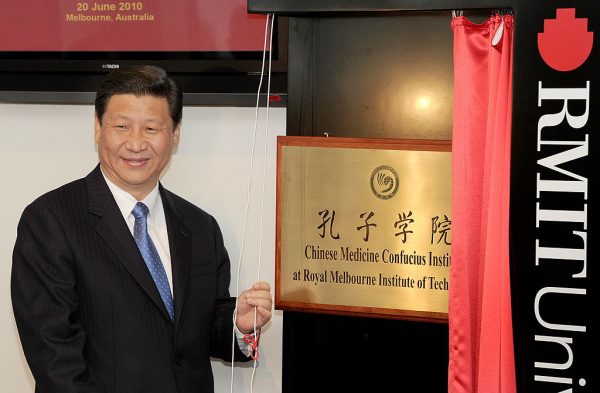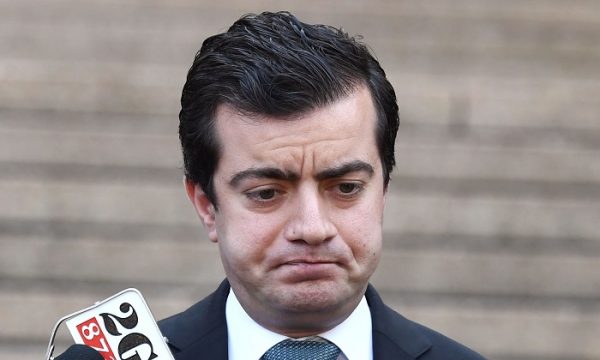 In recent times, the CCP has shifted to a more aggressive style of "wolf warrior" diplomacy in Australia and around the world, which has seen Beijing engage in public attempts to influence government decision-making.
Australia has been engaged in a trade dispute with Beijing since April when the regime used the imposition of new tariffs on Australian barley imports and a ban on beef imports from four local abattoirs as a form of economic coercion.
"In 2020, we have seen the CCP try to influence how the Australian government exercises its sovereign rights. That is a direct violation of sovereignty," according to Bachmann, who said the CCP would also attempt to change public opinion and create backlash internally in Australia.
To that end, the regime issued warnings to Chinese travellers and students amid the CCP virus pandemic that there was an upsurge in "discrimination" against Chinese and Asian people in Australia; a claim which Australian officials denied.

"When the Australian government stands tall, the CCP declares via the information sphere (with a holistic mix of trying to blackmail the government and people) a new narrative where Australia suffers tremendously in terms of trade, and in terms of academia," said Bachmann.
On June 12, a new report revealed Beijing was actively using Twitter and Facebook to "shape, manage, and control narratives" related to its handling of the CCP virus pandemic, the Hong Kong protests, and Taiwan.
Australia Pushes Back Against Beijing
Since the ban on Huawei in 2018, the Morrison government has taken incremental steps to push back against Beijing's unrestricted warfare activities in the region.
More recently, on June 5, the Australian government introduced tougher laws preventing foreign investment deemed detrimental to the country's "national interest." On June 30, the prime minister announced a ramp-up of cybersecurity funding with over $1.35 billion (US$942 million) to expand Australia's cybersecurity capabilities.

Bachmann said a comprehensive approach to counteracting Beijing needs to include the private sector and the general public. Recent announcements on cybersecurity have seen the government proactively warn and engage private organisations about the cybersecurity threat Australia is facing.
"When it comes to trying to find and counter a hostile actor, you need a comprehensive approach combining anything a state actor can use including military, cyber, and intelligence capabilities," Bachmann added.

According to Bachmann, Australia has also become clearer on the nature of the CCP amid the COVID-19 pandemic.
"You know you are under threat because of how the coronavirus was handled and how the World Health Organization (WHO) was corrupted in the beginning," he said, alluding to the WHO's failure to declare the COVID-19 a pandemic, amid accusations it was covering up for Beijing.
Prime Minister Scott Morrison issued a dire warning on July 1 that Australia's current strategic environment was reminiscent of the "existential threat we faced when the global and regional order collapsed in the 1930s and 1940s."