LOS ANGELES—The Los Angeles Unified School District (LAUSD) has temporarily filled nearly half of its vacant teaching positions with administrators and district staff, with plans to finish these reassignments soon.
Earlier this month, LAUSD Superintendent Alberto Carvalho—who took office in February—announced plans to fill about 420 vacant teaching positions with administrators and other staff as a part of his 100-day plan to address the district's teacher shortage during his first few months on the job.
The district is only reassigning staff who already have teaching credentials issued by the state, focusing first on staff who recently moved from teaching to non-teaching roles within the same school—including interventionalists, coaches, and teachers on special assignments, Carvalho told the Los Angeles Times.
On April 20, the superintendent said that 234 of those vacancies remained open.
"Considering the impact that the pandemic has had on students' ability to learn, we can ill-afford to have these students without credentialed teachers in front of them," Carvalho said. "The solution resides within our own workforce. There are plenty of credentialed individuals that can — at least for the rest of this year, and we can make decisions going into next year — return to the classroom and teach students."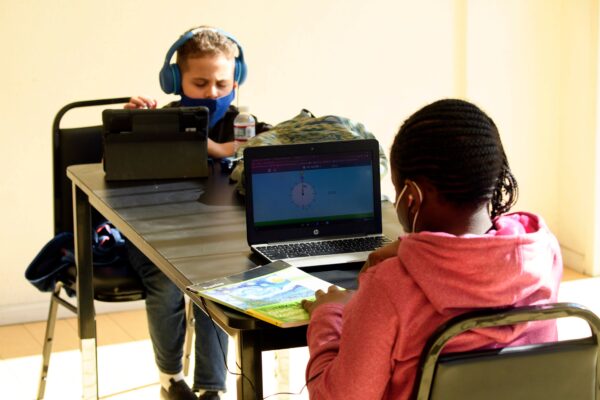 LAUSD has also stopped moving teachers into non-classroom positions and planned to finalize the reassignments by Friday, April 22, according to EdSource, a nonprofit media reporting on education.
Because the reassignments are temporary, LAUSD did not have to negotiate with its teachers' union, United Teachers Los Angeles (UTLA), according to EdSource.
However, UTLA President Cecily Myart-Cruz said that the teacher shortage is a call for the district to do more for teachers.
"The fact that LAUSD must resort to filling the vacancies in classrooms of teachers with district staff members only further underscores how critical it is that, after the toll of the pandemic, Superintendent Carvalho and LAUSD leaders do everything they can to attract and retain educators with better learning and teaching conditions," Myart-Cruz said in a statement.  "We need to support our students with stability and investment."
On the other hand, Carvalho's plan to fill teaching positions with administrative staff received backlash from LAUSD teachers who were forced to teach online due to a COVID-19 vaccine mandate for all district staff.
Since November, the LAUSD has fired 800 staff members for non-compliance with the mandate, and about 600 teachers were forced to move out of classrooms to teach remotely in the City of Angels, the district's online learning program, according to LAUSD teacher Francis Moreno.
Moreno, who had to shift from teaching special education preschool to teaching third grade online, told The Epoch Times in a previous interview that she felt "humiliated" and "ignored" as the district is "just pushing [unvaccinated teachers] aside."
"They're not considering that a lot of [unvaccinated] teachers want to go back to their classrooms," Moreno said.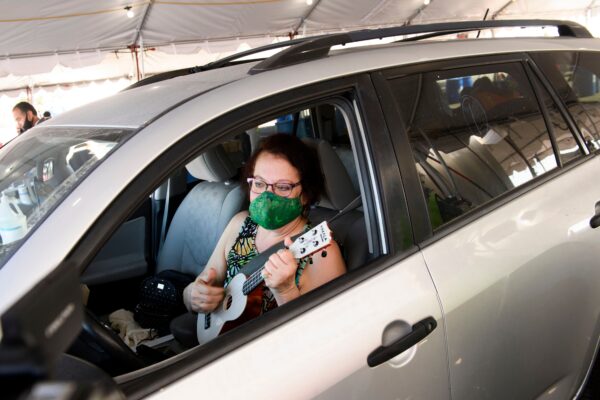 Moreno said she thought the shift from district offices to classrooms would likely be difficult for the administrators who have not been teaching for a while, just as how it takes time for her to adjust to teaching a different student cohort online.
"There are probably some administrators who have teaching credentials but have not been in the classroom for a long time, so obviously, it's going to take a while for them to adjust, just like we did," she said.
Teachers in the online learning program also have much less teaching to do but are given clerical work—such as assignment records and contract paperwork—to do, according to Moreno, who said it feels like the district is switching the roles of unvaccinated teachers and vaccinated administrative staff.
Los Angeles Educators and Parents United—a teacher advocacy group of which Moreno is a member—requested on April 8 to meet with Carvalho to talk about letting unvaccinated credentialed teachers return to classrooms and removing students and staff COVID-19 vaccine mandates for the upcoming school year.
Last month, nonprofit education group Partnerships for Los Angeles Schools reported (pdf) that the district had more than 10,000 unfilled staff vacancies, which disproportionately affects schools with more minority and economically disadvantaged students.
The district has also hired 2,336 new teachers this school year, of whom only 26 percent are fully credentialed by the state to teach, according to a March 29 report by the district's Board of Education.
A spokesperson for the LAUSD did not respond to a request for comment by press deadline.