News Analysis
In its efforts to counter the threat of an increasingly belligerent Beijing regime, the United States has been pulling out all the stops. A slew of extensive measures in recent months to oppose the Chinese Communist Party's growing hostility signify a sea change in Washington's China policy.
In this new era of direct U.S. confrontation of the CCP, speeches by several top U.S. officials, including Secretary of State Mike Pompeo, National Security Adviser Robert O'Brien, and Attorney General William Barr strongly lashed out at Beijing and its increasingly aggressive and hostile actions toward the United States and the world.
"The days of American passivity and naivety regarding the People's Republic of China are over," O'Brien said in a speech in June about the CCP's ideology and global ambitions, noting that "the Chinese Communist Party does not equal China or her people."
Because the CCP threat is worldwide, Pompeo has been working to create a bloc, what he has termed "a new grouping of like-minded nations—a new alliance of democracies," to stand together against the regime.
As part of building such an alliance—as well as persuading countries to avoid Chinese telecom giant Huawei for their 5G—he has met with officials in Europe and Israel. On Oct. 6 in Tokyo, he met with his counterparts from Japan, Australia, and India, which, along with the United States, form the so-called Quad alliance.
"This is not a rivalry between the United States and China—this is for the soul of the world," Pompeo told Japan's public broadcaster NHK. "This is about whether this will be a world that operates [as] a rules-based international order system, or one that's dominated by a coercive totalitarian regime like the one in China."
He called on the group to collaborate against what he called Beijing's "exploitation, corruption, and coercion."
In his groundbreaking speech in California in July, Pompeo said it needs to be recognized that the CCP is fundamentally a Marxist-Leninist regime, saying that "it's this ideology that informs [Chinese leader Xi Jinping's] decades-long desire for global hegemony of Chinese communism."
He asked democracies to work together to defend against the expansive threats posed by the CCP, calling it a choice "between freedom and tyranny."
"We, the freedom-loving nations of the world, must induce China to change … in more creative and assertive ways, because Beijing's actions threaten our people and our prosperity," he said.
Internal U.S. counteractions have also ramped up. FBI Director Chris Wray said in July that the bureau currently has more than 2,000 active investigations that trace back to the CCP, marking a roughly 1,300 percent increase in economic espionage probes with links to the Chinese regime. He said the bureau opens "a new counterintelligence investigation that ties back to China every 10 hours."
Wray has called the Chinese regime "the greatest long-term threat" to the United States.
The China Task Force, made up of House Republicans, released a report on Sept. 30 that they described as a "comprehensive blueprint" to counter a range of threats posed by the CCP. The report made more than 400 recommendations to respond to the regime's malign actions against the United States and the free world, dubbing the CCP a "generational threat."
"Now the greatest challenge for this generation is the Chinese Communist Party. It is a generational struggle. And this is a generational document that will guide the Congress for many years to come," said the task force's chair Rep. Michael McCaul.
On Oct. 1, Republican Rep. Scott Perry introduced a bill to designate the CCP as a "transnational criminal organization" and eliminate sovereign immunity for CCP officials—which would allow them to be tried in U.S. court for criminal prosecution.
If the legislation passes, it would add the CCP to the Department of Justice's Top International Criminal Organizations Target list.
In its first-ever report on security threats to the United States released on Oct. 6, the Department of Homeland Security identified Beijing as a state actor that poses a "significant threat." Among a list of concerns were disinformation campaigns, diplomatic pressure, and counterfeit medical products exported to the United States.
As Washington pushes back against the CCP for its technology theft, human rights violations, and military aggression, a number of other countries are also taking action to counter the regime.
For example, Australia called for an investigation into Beijing's handling of the COVID-19 outbreak that allowed it to spread around the world, and didn't back down in the face of the CCP's threats; and the U.K. is planning to phase out Huawei equipment from the country's 5G networks.
Measures similar to those taken by the United States or other countries to counter Beijing are not in the works in Canada, despite the fact that Canada faces the same situation. Canada still hasn't made a decision on whether to exclude Huawei equipment from its 5G networks, making it the only member of the Five Eye intelligence alliance that hasn't yet done so.
Here's a look at some of the key actions the United States and other countries have taken against the Chinese regime.
With reporting by Bowen Xiao

Click to enlarge the infographic.
World Actions Against Beijing's Threats

US Takes Action on Chinese Companies, State Media
Washington has labelled 15 Chinese state-owned outlets, including CGTN and People's Daily, as foreign missions, identifying them as propaganda organs of the Chinese Communist Party (CCP). The U.S. Senate has also introduced a bill to limit Chinese state media journalists' presence in the United States.
In August, Washington designated the Confucius Institute U.S. Center as a foreign mission of the CCP. On Sept. 1, Secretary of State Mike Pompeo said he is hopeful the Beijing-controlled Confucius Institutes will be gone from U.S. university campuses by the end of the year.
In February, U.S. prosecutors charged Huawei with conspiracy to steal trade secrets.
Hundreds of Chinese companies and government entities, including Huawei and 114 of its non–U.S. affiliates, have been placed on the Commerce Department's "entity list," meaning that American firms need to obtain special licences in order to do business with them. Dozens of the Chinese companies were added to the list because of their links to the Chinese military or human rights abuses.
In April, the Federal Communications Commission (FCC) threatened to bar four Chinese state-controlled telecom firms—China Telecom, China Unicom, and Pacific Networks Corp. and its subsidiary ComNet—from operating in the United States unless they can show they are free of influence from Beijing.
In June, the FCC designated Huawei and ZTE as national security threats, as both are subject to Chinese law, which obligates them to cooperate with Beijing's intelligence agencies.
The same month, the Pentagon named 20 Chinese companies that are either owned or controlled by the Chinese military. These companies include mobile operators China Mobile and China Telecom, rail car manufacturer CRRC, and video surveillance manufacturer Hikvision.
In August, the White House issued executive orders to ban WeChat and TikTok from the United States if they are not sold by their Chinese-owned parent companies.

US Slaps New Export Rules on China
In April, the U.S. Commerce Department released new export control rules to prevent efforts by entities in China to acquire U.S. technology that could aid the Chinese military. The rules require U.S. companies to obtain licences to sell certain items—including semiconductor equipment and sensors—to companies in China that support the military, even if the items are indicated to be for civilian use.
In May, the United States blocked Huawei from buying semiconductors from global chipmakers that are made with U.S. technology. This action cut off supplies to Huawei and closed a loophole that the company had been exploiting after being placed on the U.S. entity list last year.
In September, Washington imposed export restrictions on China's biggest chipmaker, Semiconductor Manufacturing International Corp. and its subsidiaries, over concerns about its alleged connections to the Chinese military, requiring U.S. firms to apply for a licence to export certain products to that company.

US Cracks Down on Chinese Espionage
U.S. federal prosecutors announced new China-related espionage cases almost every week in the last few months.
Some notable examples include the arrest of a New York City police officer accused of spying for the Chinese Consulate; five Chinese nationals charged with hacking more than 100 companies and entities worldwide; a Chinese researcher at the University of California, Los Angeles, charged with destroying evidence (a hard drive) to hamper an FBI investigation into whether he had transferred sensitive software or data to China; a former CIA officer arrested for allegedly spying for China for a decade; a NASA researcher arrested and accused of hiding his funding from China; and a former chair of Harvard University's chemistry department indicted for making false statements about funding he received from China.
FBI Director Chris Wray said in June that the bureau had more than 2,000 active investigations connected to the CCP. He said the bureau opens "a new counterintelligence investigation that ties back to China every 10 hours."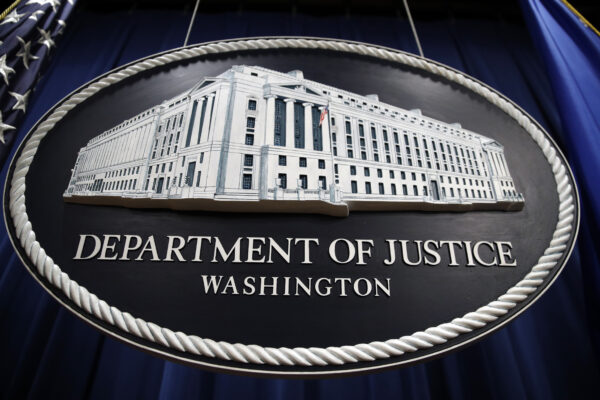 United States Targets CCP Members
Washington, on national security grounds, has banned anyone "who is or has been a member of or affiliated with the Communist or any other totalitarian party" from immigrating to the United States, with two categories of exceptions covering involuntary membership and past membership. Members of the CCP and its affiliated organizations are expected to be affected most by the new policy, as the CCP is the world's largest communist party.
As of the week of Sept. 8, U.S. authorities had revoked more than 1,000 visas of Chinese nationals over military links, following a proclamation issued in May by President Donald Trump. The proclamation was to limit Beijing's ability to leverage Chinese graduate students and researchers to steal U.S. technology, intellectual property, and information to develop advanced military capabilities.
On Oct. 1, lawmakers introduced a bill to designate the CCP a "transnational criminal organization" and eliminate sovereign immunity for Chinese officials.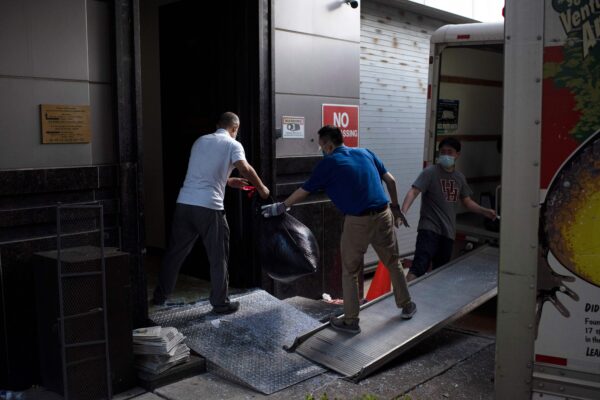 US Closes Chinese Consulate, Sanctions Chinese Officials
In an unprecedented move this summer, the United States ordered the Chinese Consulate in Houston to close, with Secretary of State Mike Pompeo accusing the facility of being a "hub of spying and intellectual property theft."
In September, the United States said it now requires senior Chinese diplomats to get State Department approval before visiting U.S. university campuses or holding cultural events with more than 50 people outside mission grounds.
In June, the State Department imposed visa restrictions on certain CCP officials deemed responsible for undermining Hong Kong's autonomy.
In July, the department imposed sanctions and visa restrictions on Chinese officials linked to rights abuses in Xinjiang, and also imposed visa restrictions on certain employees of Chinese technology companies, including Huawei, that aid the regime in rights abuses. In August, the U.S. Treasury Department imposed sanctions on Hong Kong and Chinese officials for undermining the city's autonomy and freedoms.

US May Delist Chinese Companies From Stock Exchanges
Washington announced in August a proposal to delist Chinese companies from U.S. stock exchanges if they fail to comply with U.S. securities laws and investor protection requirements.
In a report by the President's Working Group on Financial Markets, the U.S. Treasury recommended that companies from China and other countries that do not comply with U.S. auditing and accounting standards be delisted from U.S. stock exchanges starting on Jan. 1, 2022.
The U.S. Senate had passed a bipartisan bill in May to force Chinese companies listed on U.S. stock exchanges to open their audit books to U.S. regulators or face delisting.
The bill would require companies to certify that "they are not owned or controlled by a foreign government," according to U.S. Rep. John Kennedy who sponsored the bill.
Speaking about the bill on the Senate floor in May, Kennedy said he wanted "China to play by the rules."

US Strengthens Presence in Indo-Pacific
The United States said in July that China has no legal grounds for most of its maritime claims in the South China Sea.
In August, the Pentagon warned Beijing over its ballistic missile launches in the South China Sea, saying it has destabilized the situation in the region. The U.S. Navy stated that its guided-missile destroyer USS Mustin conducted "routine operations in the waters" near the Paracel Islands to ensure a "Free and Open Indo-Pacific."
On Oct. 7, Defence Secretary Mark Esper said the Pentagon plans to have more than 500 Navy ships in its fleet by 2045 to counter China's growing military ambitions and other threats.
The United States has also taken a series of moves to strengthen relations with Taiwan, including stepped-up arms sales and support for the island's participation in international forums, such as the WHO and the United Nations.

US Holds CCP Accountable for Pandemic 
Several lawmakers have proposed bills targeting Beijing's role in the pandemic. In July, six Republican senators jointly introduced a bill allowing affected Americans to file lawsuits against the Chinese government in U.S. courts.
The states of Missouri and Mississippi as well as individuals and businesses in multiple states including Florida, Texas, California, and Pennsylvania have filed lawsuits against Beijing, seeking trillions of dollars in compensation.
On Sept. 22, President Donald Trump told the U.N. General Assembly that the world "must hold China accountable for their actions" that led to the global pandemic.
Secretary of State Mike Pompeo said in May that China did everything it could "to make sure the world didn't learn in a timely fashion" about the virus outbreak.
"China behaved like authoritarian regimes do, attempted to conceal and hide and confuse," Pompeo told ABC.

EU Adopts New Strategy on China
The European Union adopted a new strategic stance on China in March 2019, labelling the country as a "systemic rival." The following month, an EU-wide framework for the screening of foreign direct investments (FDI) entered into force, under the rationale that an FDI in one member state could pose risks to other member states or the whole union.
On June 17, the European Commission issued a white paper setting forth its policy of preventing foreign investors, especially from China, from using government subsidies to outbid rivals for European assets.
In April, the European External Action Service issued a report on COVID-19 disinformation, in which it noted "evidence of a coordinated push by official Chinese sources to deflect any blame for the outbreak" and said there is "significant evidence of covert Chinese operations on social media" that for example sought to praise China's handling of the crisis while attacking the United States.

Global Actions to Counter China's Aggression in Indo-Pacific
In July, India and the United States held a joint military exercise in the Indian Ocean. The U.S Navy says its presence was to "provide security throughout the region while building partnerships with friends and allies."
The two countries are part of a four-member forum dubbed the Quadrilateral Security Dialogue, or Quad, along with Japan and Australia.
Quad nations have vowed to step up coordination to keep the Indo-Pacific open and free, countering what Washington has called China's "exploitation, corruption and coercion" of smaller states in the region.
Also in July, the United States, Australia, and Japan held joint naval exercises in the Philippine Sea. Warships from the three countries joined forces in a show of strength as Beijing reportedly continued live-fire drills in the South China Sea in the region.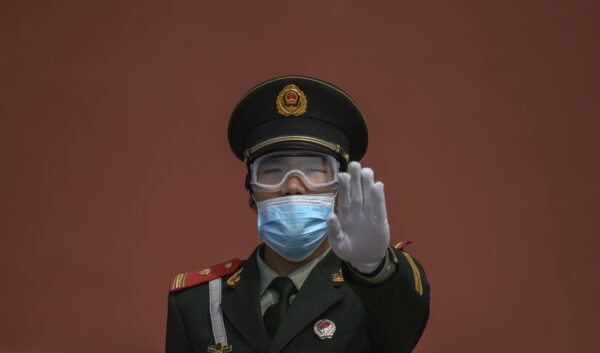 Global Actions to Hold CCP Accountable for Pandemic
All 194 WHO member states have unanimously adopted a resolution to investigate the international response to the pandemic.
Lawmakers in many countries, including opposition MPs in Canada, have pushed their governments to revisit their China policy as well in light of the CCP's handling of the pandemic.
In April, over 200 China experts and politicians from around the world, including several Canadian MPs, signed an open letter expressing concern over the Chinese regime's coverup of the pandemic, saying that its rule by fear endangers not only Chinese citizens but also the world.
Legal action against the Beijing regime for its handling of the virus outbreak has been launched in several countries, including the United States, India, Israel, Egypt, Turkey, Argentina, and Nigeria.

Global Actions to Support Freedom in Hong Kong
In July, the U.K. began offering a path to citizenship to eligible Hongkongers following the passing of Beijing's draconian national security law for Hong Kong on June 30. Canada has also started accepting Hong Kong pro-democracy activists as refugees.
In response to Beijing's measures, multiple countries, including Canada, have suspended their extradition agreements with Hong Kong.
In May, the United States and U.K. had already called on the United Nations to take action against Beijing's clampdown on freedoms in Hong Kong. And the United States, U.K., Canada, and Australia expressed "deep concern" over the proposed security law in a joint statement.
In June, Washington announced an end to exports of U.S.-origin defence equipment to Hong Kong. Two months later, the United States suspended or terminated three bilateral agreements with Hong Kong covering extradition and tax exemptions.

Global Actions on Human Rights in China
In June, 50 U.N. experts called for decisive measures to protect fundamental freedoms in China.
In July, marking 21 years since the start of the persecution of Falun Gong adherents by the CCP, over 640 lawmakers from 32 countries including Canada signed a joint statement calling on the Party to immediately stop the persecution. U.S. Secretary of State Mike Pompeo and Alberta Premier Jason Kenney issued similar statements. The Inter-Parliamentary Alliance on China also called for an end to the persecution.
In October, 39 nations called on China to respect the human rights of Uyghurs, Tibetans, and Hongkongers, and a coalition of over 150 groups in some 90 cities around the world held rallies to protest the Chinese regime's human rights abuses as it celebrated its 71st year of rule.
In July 2019, a coalition of 22 countries asked China to end its mass detentions of Uyghurs in Xinjiang.

Global Actions on Huawei, Confucius Institutes
In July, British Prime Minister Boris Johnson said he plans to phase out Huawei equipment from the country's 5G networks.
The United States, Australia, New Zealand, Czech Republic, Denmark, Estonia, Latvia, Poland, Romania, Japan, and Sweden have all banned Huawei from their networks.
Huawei was also ousted from the heart of the European Union after competitor Nokia won two major Belgian 5G contracts.
EU members have been stepping up scrutiny of high-risk vendors. This subjects Huawei's governance and technology to critical examination and is likely to lead other European operators to strip it from their networks.
Beijing's Confucius Institutes (CIs) have also faced backlash in several countries for alleged efforts to advance the authoritarian regime's agenda.
Since McMaster University closed its CI in 2013, more than 50 other universities in other parts of Canada, the United States, Australia, Germany, France, Sweden, Netherlands, Belgium, and Denmark have severed their ties with the program.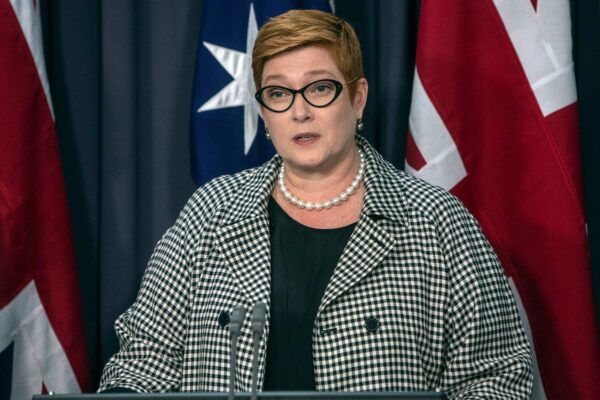 Australia Criticizes Beijing's Handling of Pandemic
The Australian government has been one of the most forceful critics of Beijing for its mishandling of the pandemic, including pushing for the establishment of an independent inquiry into the virus outbreak, which has garnered the support of over 100 countries.
Australia has also made significant changes to its foreign investment laws. The changes were driven in part by concerns that financially distressed Australian assets were being targeted by foreign takeovers, particularly by China, as a result of the pandemic.
In mid-June, Australian Foreign Minister Marise Payne called out Russia and China for spreading disinformation about the pandemic.
On July 1, Prime Minister Scott Morrison announced 270 billion Australian dollars in additional spending on defence over the next decade to address economic and strategic uncertainty in part due to tensions between China and the United States.

Sweden Closes All Confucius Institutes
Sweden has closed all of its Confucius Institutes (CIs), making it the first country in Europe to close all its CIs and associated classrooms, which are controlled and funded by the Chinese regime.
Though billed as Chinese language and cultural centres, the institutes have drawn mounting international criticism over their role in stifling free speech and promoting Chinese propaganda and influence in academic institutions.
Multiple Swedish cities have also ended their sister-city agreements with Chinese cities in the past year.
In April, the federal health minister told Parliament that Sweden would push for the EU to support an "international, independent investigation" to look into the origin and the spread of the COVID-19 virus.
A December 2019 Pew Research Center poll showed that 70 percent of respondents in Sweden hold unfavourable views of China.

Czech Republic Politicians Slam Beijing
The Czech Senate adopted a resolution criticizing Beijing for sending a letter with a threatening tone to former Senate speaker Jaroslav Kubera. The letter from the Chinese Embassy said his planned trip to Taiwan would create "complications for Czech companies trading with China."
The current Senate speaker, Milos Vystrcil, visited Taiwan at the end of August despite threats from China. He said, "I am inclined to uphold morals and values instead of counting money."
Prague Mayor Zdenek Hrib, who called Beijing an "unreliable business partner" last December, signed a sister-city agreement with Taipei in January.
The friendship between the Czech Republic and Taiwan dates back to the 1990s, when former Czech president Vaclav Havel in 1995 told the U.N. General Assembly to offer Taiwan a seat in the United Nations.

India Toughens Stance on China
India toughened its stance on China following deadly clashes at its disputed border in the Himalayas in mid-June, when 20 Indian soldiers were killed by Chinese troops. Since then, Indian politicians, traders, and ordinary citizens have initiated campaigns to boycott Chinese products.
The Indian government has also banned 118 Chinese phone applications, including TikTok and WeChat.
In April, the Indian government enacted stricter rules on investments from companies based in countries that share a land border with India, requiring those investments to first obtain its approval. The trade ministry said the aim was to curb "opportunistic" takeovers and acquisitions of Indian companies under financial distress due to the pandemic.
Recently, Indian media reported that the government is considering banning Chinese tech giants Huawei and ZTE from providing equipment to the country's state-run telecommunications companies.

UK Makes a U-Turn on Huawei
British Prime Minister Boris Johnson has made a U-turn on his decision regarding Huawei, and now plans to phase out use of the Chinese tech giant's technology in the country's 5G networks. The U.K. had initially agreed to have Huawei supply up to 35 percent of the equipment in non-sensitive parts of the networks.
Several British MPs have openly criticized Beijing in the past year. In June, MP Daniel Kawczynski expressed concerns about the consequences of Britain losing its claim over the Chagos Islands. "If Mauritius manages to grab these islands off us, they will lease these islands to the Chinese," he said, noting that China would then extend its influence in the Indian Ocean.
MP Tom Tugendhat condemned Beijing's mishandling of the virus outbreak, saying the regime "relies on a toxic brew of lies and fear to maintain power and control over its people, and this is why it has hidden the truth from the moment the virus first hit."
A poll conducted in July showed that British voters supported a tougher stance on China.