"Dog the Bounty Hunter" stars Duane and Beth Chapman issued an update about her battle with throat cancer, according to E! Online on Dec. 20.
The reality stars said Beth is "preparing for the battle of her life," and they said she was given "a 50/50 chance of the chemotherapy working" in dealing with her cancer. Beth and Duane said they are now looking at "other treatments" in Houston, Boston, and "possibly at MD Anderson" in Texas.
They said despite the diagnosis, she is "very strong, very healthy and very active."
The family is now "trying very had to keep things as normal as possible for their children," the report said. Nonetheless, their family is "clinging to each other while they go through the search for a cure."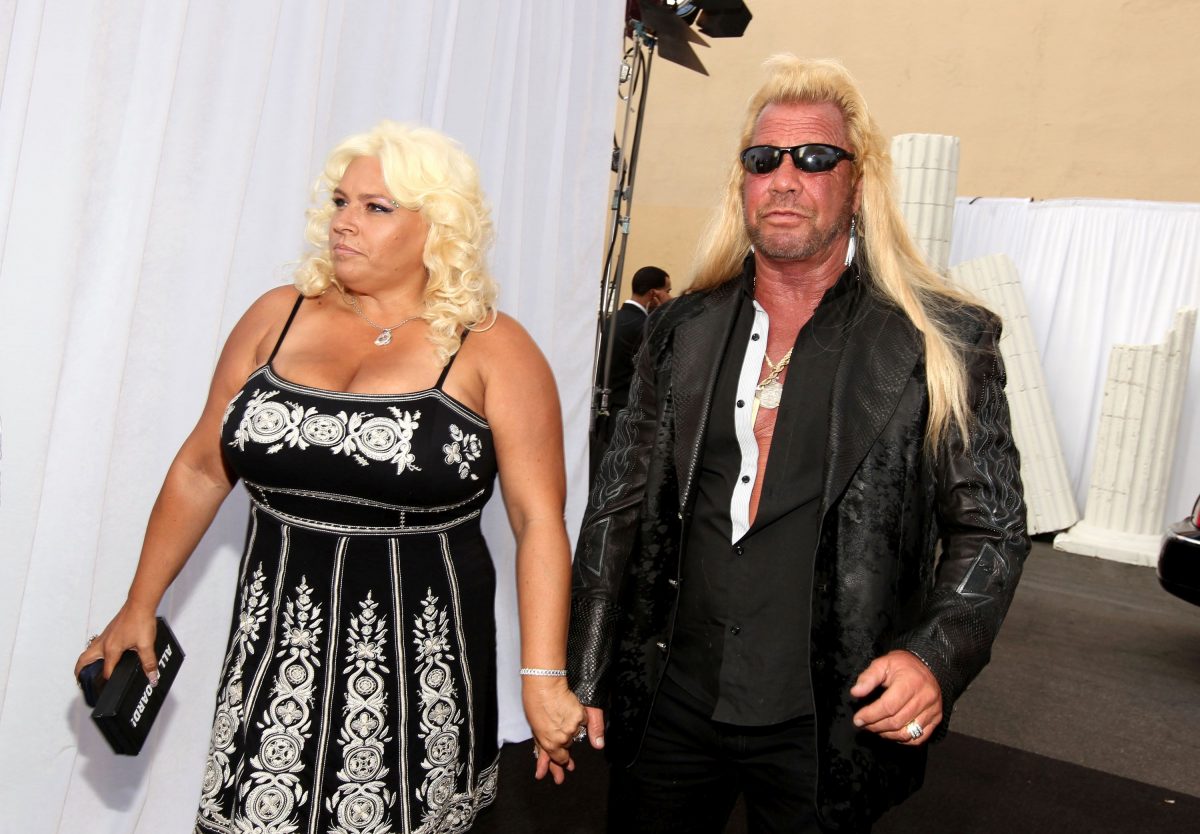 Last month, Beth underwent surgery at a Los Angeles-area hospital before they returned to their home in Colorado. They learned that her cancer had returned.
Their attorney, Andrew Brettler, told E! Online: "I can confirm that she was hospitalized today, had surgery to remove a mass in her throat, which was determined to be cancerous. I understand that the situation is very serious. We are all concerned for her and the well-being of her family."
Duane Chapman said in a recent interview, "She's still trying to cook and get involved in my bounties and business. She's still trying to do everything," suggesting that they are trying to keep a sense of normalcy in their Colorado home.
"Another bend in the road, yet not the end of the road,#faith, #love #stayhumblepray." Beth Chapman
"Beth is the kind of girl who likes control," he added. "She's trying to still advise me on my work, and I'm like, 'Honey, I was the Dog the Bounty Hunter before I met you. Stay out of it.'"
Duane, in a prior interview, also said Beth "will not take anything the doctors want to give her. Even the doctor told me he doesn't want her to have seizures if the pain is that bad, but she won't do it." He added, "She takes over-the-counter pain meds. She will not take anything prescription."
Chapman described their process.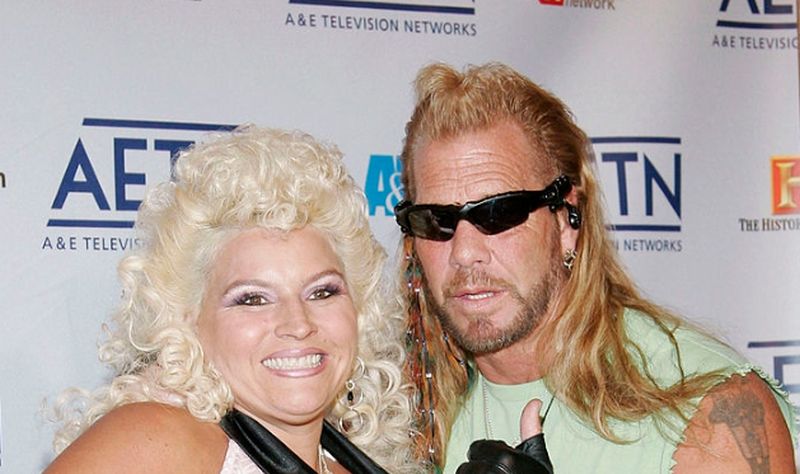 "She had a lump in her throat twice the size of last time, and they performed an emergency surgery yesterday," Duane said following the procedure in November. "They cut a hole in her throat so she can breathe; she can still talk. … [She's] doing the best she can and remains incredibly strong."
"I don't listen to the bad news. I don't want to hear it," he said how he's coping with the diagnosis. "I pray a lot, anywhere. I cry all the time. I'm a sinner. I pray a lot. I have done double that. I constantly ask God to heal my honey and make sure He takes care of it. I've been telling Him that I'm going to try and quit smoking and cursing. I'm a dealmaker, and I'll do anything."
And he credited his faith and family's faith for keeping him going.
"Faith is probably the number one thing in our lives, no matter what we're faced with. … Through this cancer episode, we had to drum up as much faith as we could. And the Bible talks about having faith as small as a mustard seed. And that's not much. … And I thank God that we had at least that much faith to get her through that," Duane said at the time.
No Assault Charge
Meanwhile, a recent report said Duane Chapman will not face charges in a confrontation at the Denver Airport.
Chapman and a 17-year-old allegedly were involved in a confrontation several weeks ago, according to TMZ on Dec. 15. The teen filed an assault report with the local police department. "I have a bounty on my head, what are you going to do about it," the teen allegedly told him.
The teen also allegedly made a comment about Beth Chapman, who was in a wheelchair due to her cancer treatment, the report said.
Chapman filed a report with the police department against the teen and his father days after the incident. The Denver District and City Attorney's Office declined to press charges, the report said.
Two weeks after Duane was accused of assault by an airport heckler, the Denver District Attorney's Office will not pursue charges against the "Dog the Bounty Hunter" star, confirmed by PEOPLE.
Duane previously denied the assault allegations and detailed in a statement obtained by PEOPLE earlier this month.
"There was no assault," Andrew Brettler, Duane's attorney told PEOPLE. "A young man approached Dog at the Denver Airport in a very hostile and aggressive manner, clearly looking to start trouble. He insulted Dog and Beth, and hurled racial slurs at Dog, and threatened to 'cut' Beth is she could 'get out of her wheelchair,'" Brettler said.
"The Chapmans attempted to distance themselves from this individual, but he followed them to the elevator where he continued to shout profanities at them," Brettler added.
The accusations stemmed from an incident on Nov. 30, when Duane and Beth were filmed waiting beside an elevator at the Denver Airport as two men approached Duane and accused him of assault, according to footage from The Blast.
"We are not going forward with the case because it was primarily civil in nature and there was no reasonable likelihood of conviction on any state crime," the Denver D.A.'s Office communications director told PEOPLE.