Beto O'Rourke, the Democrat who gained national attention in 2018 when he ran a long-shot bid for a U.S. Senate seat in Texas, on March 14 announced his bid for the presidency in the 2020 election.
The 46-year-old O'Rourke, a former three-term congressman, announced his bid in a video posted online.
"The interconnected crises in our economy, our democracy, and our climate have never been greater and they will either consume us or they will afford us the greatest opportunity to unleash the genius of the United States of America," O'Rourke, sitting beside his wife on a couch, says in the video.
O'Rourke followed his announcement with a trip to Iowa, the state that will hold the first Democratic nominating contest in February 2020.
I am running to serve you as the next president. The challenges we face are the greatest in living memory. No one person can meet them on their own. Only this country can do that, and only if we build a movement that includes all of us. Say you're in: https://t.co/EKLdkVET2u pic.twitter.com/lainXyvG2n

— Beto O'Rourke (@BetoORourke) March 14, 2019
O'Rourke, who ultimately lost the 2018 midterm Senate race to Sen. Ted Cruz (R-Texas), positioned climate change as the most important issue he would tackle, saying that "our very existence depends on it" and that Americans need to "squarely confront the challenge of climate change before it's too late."
The candidate supports the socialist Green New Deal plan, which would radically transform the United States by removing all gas-engine cars and upgrading or replacing every building in the country. The proposal calls for a Soviet Union-style mobilization over 10 years that could cost American taxpayers $93 trillion, or $650,000 per household.
O'Rourke also supports the socialist "Medicare for All" plan, which would hand the government a monopoly over the health care industry, eliminate private health insurance, and cost American taxpayers $32 trillion over the course of a decade.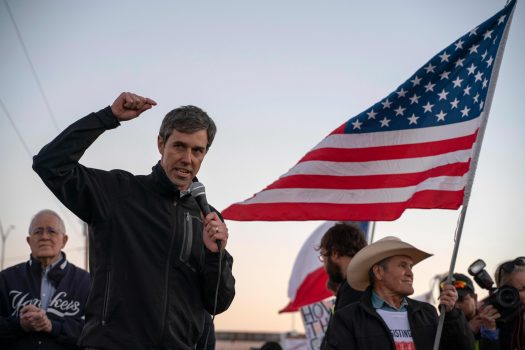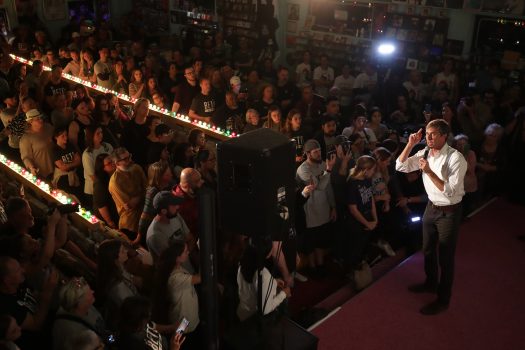 Leftist organizations Democratic Socialists of America and Communist Party USA both support the Green New Deal and Medicare for All.
Unlike several other Democratic 2020 hopefuls who distanced themselves from the socialism label while still embracing socialist policies, O'Rourke has not dissociated himself from it. Under repeated questioning on the topic in a BBC profile aired in 2018, he would not disavow socialism.
Early opinion polls on the 2020 race have ranked O'Rourke in the top tier of contenders, behind former Vice President Joe Biden, who has not yet announced whether he is running, and socialist Sen. Bernie Sanders (I-Vt.).
O'Rourke has worked to keep himself in the public eye since losing to Cruz. In February, he staged a rally in El Paso, Texas, to compete with the one held by President Donald Trump nearby on the same day. The crowd watching Trump's speech dwarfed the one gathered for O'Rourke, earning a jab from Trump.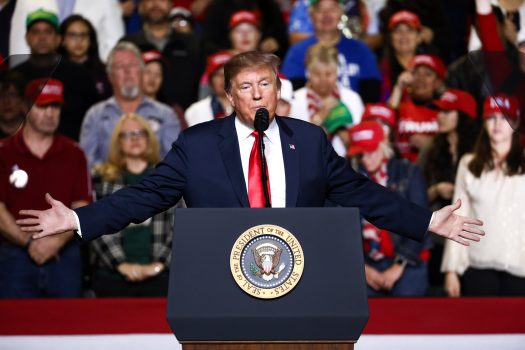 "He challenged us," Trump, the presumed GOP candidate for 2020, said. "So we have, let's say, 35,000 people tonight. And he has 200 people, 300 people. Not too good."
"That may be the end of his presidential bid," the president added.
Trump and O'Rourke hold widely divergent views on immigration. The president is working to build a wall on the southwest border and to provide additional funding to Immigration and Customs Enforcement (ICE) in order to stem the flow of illegal aliens, drugs, and gangs into the country. O'Rourke has said he is open to abolishing ICE and that he would tear down existing walls in El Paso.
Reuters contributed to this report.