Beijing's recent sanctions on U.S. religious freedom officials mark its latest "affront against universal rights" and will only spur further global scrutiny of its human rights violations, Secretary of State Antony Blinken said on Jan. 10.
Blinken was referring to sanctions Beijing announced last month targeting four commissioners of the U.S. Commission on International Religious Freedom (USCIRF), which the Chinese foreign ministry said at the time were enacted in response to recent U.S. actions on Xinjiang.
That's in addition to another three current or former members from the panel the Chinese regime sanctioned last year, as well as of dozens of U.S. officials and organizations that promote "democracy and respect for human rights around the world"—sanctions which Blinken described as "without merit."
The regime's retaliatory sanctions won't deter the United States from deploying "all diplomatic and economic tools to promote accountability" over human rights, he added.
"Beijing's continued attempts to intimidate and silence those speaking out for human rights only contribute to the growing international scrutiny of the ongoing genocide and crimes against humanity in Xinjiang," Blinken said.
He called on Beijing to "cease its acts of transnational repression, including coercive practices of imprisoning and denying freedom of movement to family members of Uyghur American activists, including individuals serving the American people."
Beijing has drawn growing international condemnation for putting more than 1 million Uyghurs in internment camps in the far west Xinjiang region and subjecting them to forced labor, torture, and political indoctrination.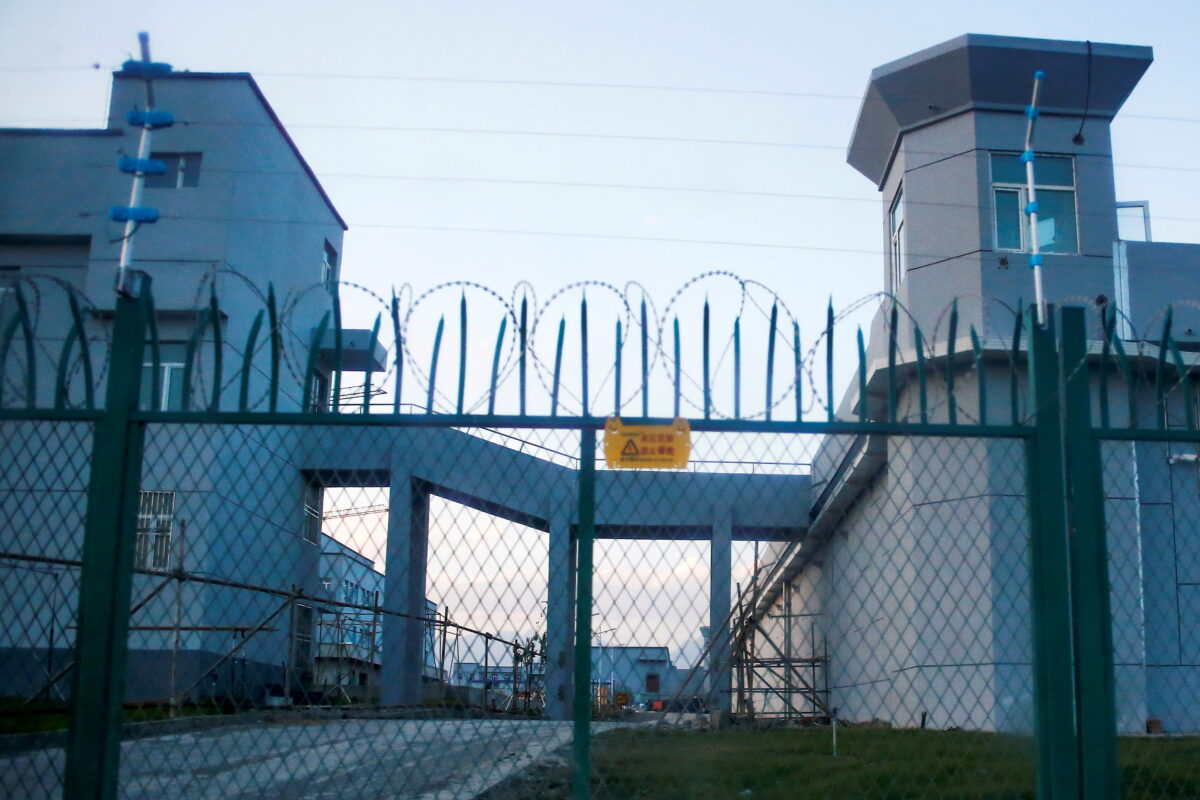 The U.S. government and some Western parliaments have labeled the treatment of Uyghurs a genocide. In December 2021, the United States and several allies announced that they won't send official delegates to the Beijing 2022 Winter Olympics to boycott the repression.
Over the past month, Washington also leveled bans on dozens of Chinese individuals and entities for their role in supporting the regime's abuses in Xinjiang, including the Chinese artificial intelligence firm SenseTime and a number of tech firms it found to be aiding surveillance efforts in the region. President Joe Biden also signed a bill into law to ban all imports from the region over forced labor concerns.
The regime nonetheless has continued to portray the region as free from abuse. Just before Christmas, Chinese state media Xinhua ran a video ad in New York City's Times Square showing one Xinjiang city as a place with "sweet fruits" and "a happy life of people," which an activist said was an attempt to "whitewash the genocide accusation."