Ukraine said that more evidence has emerged of mass killings of civilians and other atrocities by Russian forces in regions around Kyiv, while dismissing Russian denials of committing war crimes as "lies" and "new old tactics of Russian propagandists."
Ukraine President Volodymyr Zelenskyy said in a
video address
early on April 5 that he had visited cities in the Kyiv region that had been liberated from Russian occupying forces, namely Stoyanka, Irpin, and Bucha.
Zelenskyy said the cities were "simply ruined," with destroyed cars and burnt military equipment littering the roads. While the bodies of killed Ukrainian civilians have mostly been removed from the streets of the towns near Kyiv, where they lay as Russian forces withdrew, Zelenskyy said that "in the yards, in the houses, the dead still remain."
"There is ample evidence that it is Russian troops who destroy peaceful cities, abduct, torture, kill civilians," Zelenskyy said, noting that an investigation has been launched into potential crimes committed by Russian forces and that the findings will be made "globally known."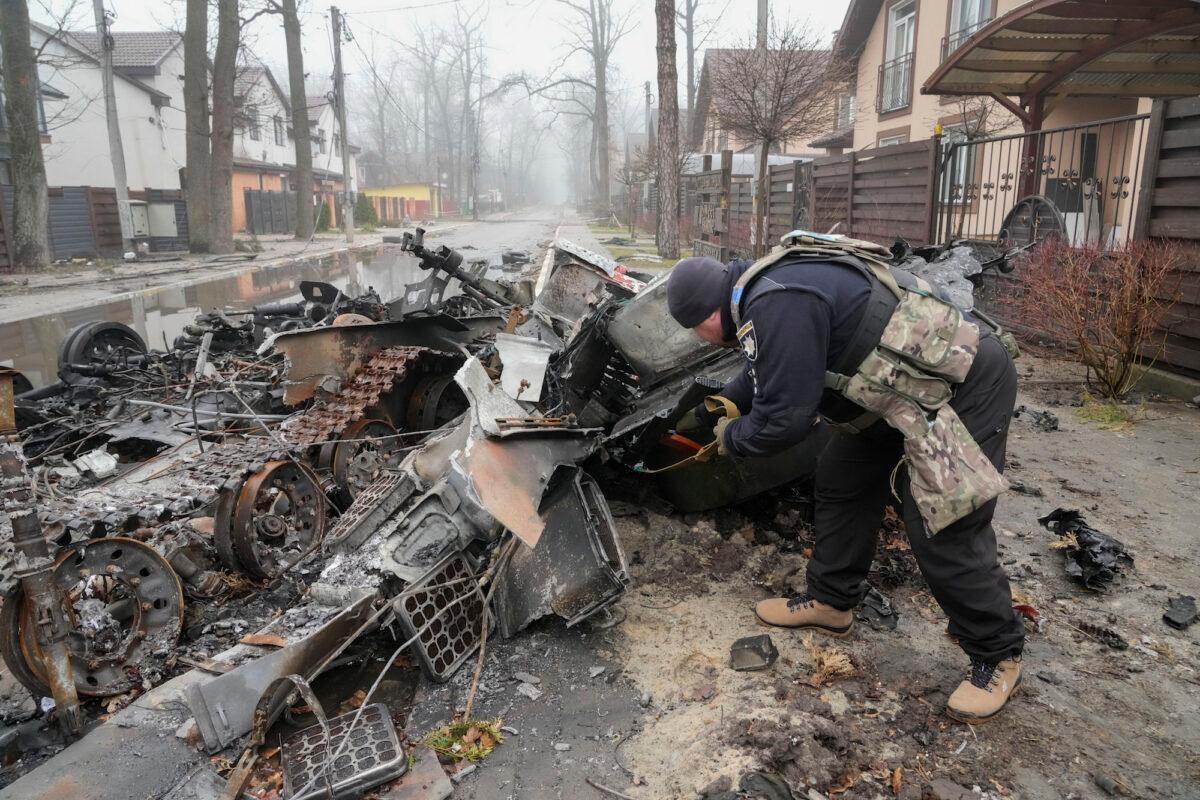 Zelenskyy didn't disclose evidence of the alleged crimes, saying only that "all crimes of the occupiers are documented" and vowing to bring the Russian military to justice for war crimes.
Shocking images from Bucha emerged over the weekend, showing bodies lying dead in the street, with some thrown in hastily dug graves.
"At present, there is information about more than 300 people killed and tortured in Bucha alone. It is likely that the list of victims will be much larger when the whole city is checked. And this is only one city," Zelenskyy said.
Russian officials have denied killing civilians in Bucha and accused Ukraine of staging a "provocation."
"These are fakes that matured in the cynical imagination of Ukrainian propaganda," said Dmitry Medvedev, who served as president from 2008 to 2012 and is now deputy secretary of Russia's Security Council.
In his remarks on April 5, Zelenskyy dismissed Russian denials that its forces committed war crimes in Bucha and elsewhere as "the same lies" as when Russian-backed separatists denied shooting down a Malaysian plane over Donbas in 2014.
A 15-month investigation by a Dutch-led team concluded that Malaysia Airlines Flight MH17 was downed by a Buk missile brought in from Russian territory and fired from a field controlled by Russian-backed separatists, killing all 283 passengers on board.
Russia denied any involvement in downing the plane, while Russian-backed media ran claims at the time that the plane had been shot down by Ukrainian soldiers, according to the BBC.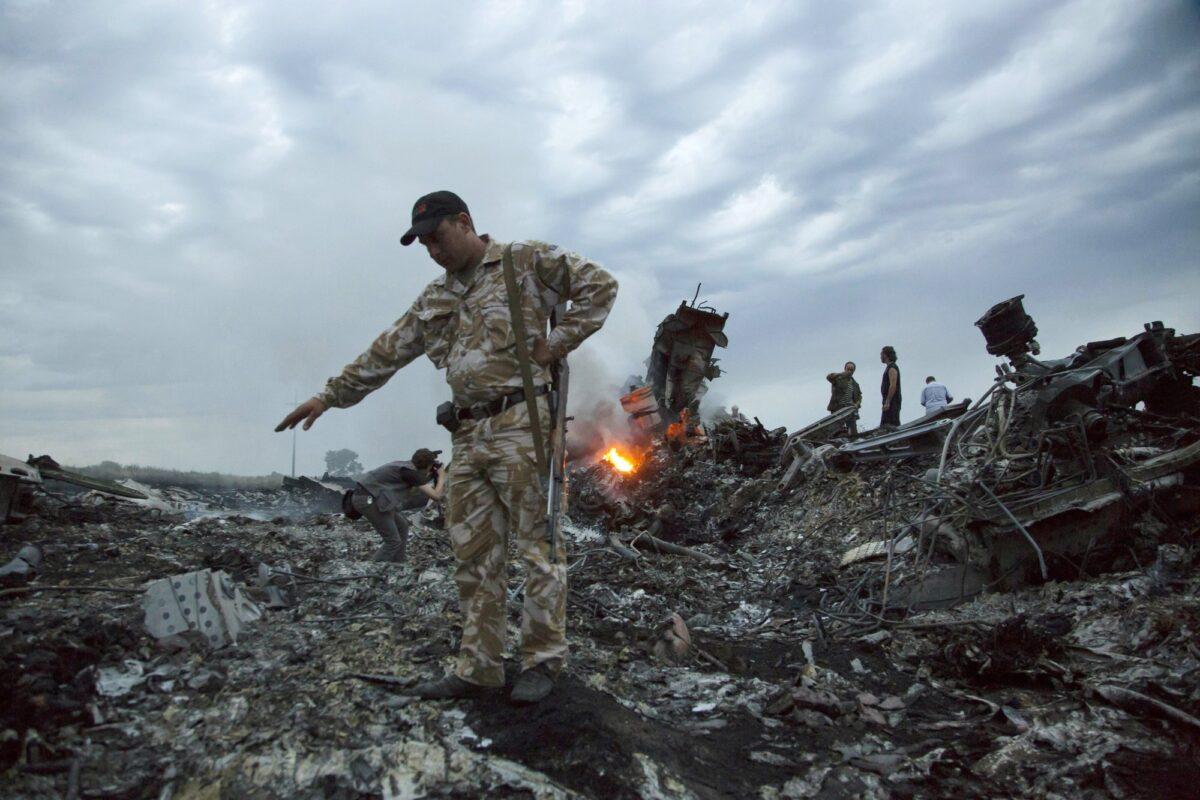 Zelenskyy recalled the situation around the MH17 tragedy, saying that Russian-backed sources blamed Ukraine and "even came up with various conspiracy theories," including going "so far as to claim that the corpses were 'thrown' on board the plane before it crashed."
"Now they are doing the same thing. The same lies. They are trying to distort the facts. But, as then, they will not succeed. They will not be able to deceive the whole world," Zelenskyy said.
Claiming that Russia's current denials of war crimes are "new old tactics of Russian propagandists," Zelenskyy accused Russia of launching a "false campaign to conceal their guilt in the mass killings of civilians in Mariupol," the southern port city that has been under weeks of bombardment and urban combat.
"Probably, now the occupiers will try to hide the traces of their crimes. They did not do this in Bucha when they retreated. But in another area it is possible," he said.
Zelenskyy earlier accused Russia of committing war crimes and "genocide" in Bucha, with the discovery of the dead strewn in the streets and in mass graves sparking global outrage and renewed calls for more punitive sanctions against Russia.
Following the emergence of evidence of potential war crimes by Russian forces in Bucha, President Joe Biden once again labeled Russian President Vladimir Putin a "war criminal" and vowed to ratchet up sanctions.
Moscow has repeatedly denied that its forces have targeted civilians or committed any war crimes.