"Microblading" is a type of permanent makeup that's become quite fashionable these days, but here's proof that anyone considering getting microblading should exercise a good amount of caution. It can turn into a nightmare if a patient isn't careful, as you can see from these photos.
Be warned; what this woman endured is not a pretty sight!
Horrific Scars "For Life"

Just like many middle-aged moms, Amanda Coats, 43, from Melbourne, Australia, was looking to freshen up her look. She decided to have a microblading procedure done at a nearby clinic, assuming she would come out of it better than when she came in.
That was hoping too much, sadly, as she had not expected what happened next.
The business claims it has lost 11 clients as a result of Amanda Coats's Facebook post — at a cost of $5,600 — and the tattooist has been subject to ridicule.

Yahoo စာစုတင်ရာတွင် အသုံးပြုမှု ၂၀၁၈၊ ဇန်နဝါရီ ၁၉၊ သောကြာနေ့
"The next day I woke up and my skin had come off onto the pillow, it was red and swollen," she said via Metro UK. "I went to the doctor immediately because of the pain and severe swelling.
"It felt like something was eating away at my skin, my skin was peeling off. I was in so much pain."
What is Microblading?
Microblading can simply be described as tattooing to create the illusion of having fuller eyebrows. Small, feather-like incisions are made into the skin, into which semi-permanent pigment is added. This fills in the gaps in eyebrows and makes them look thicker and darker. It's a trend that has become very popular of late thanks to Instagram.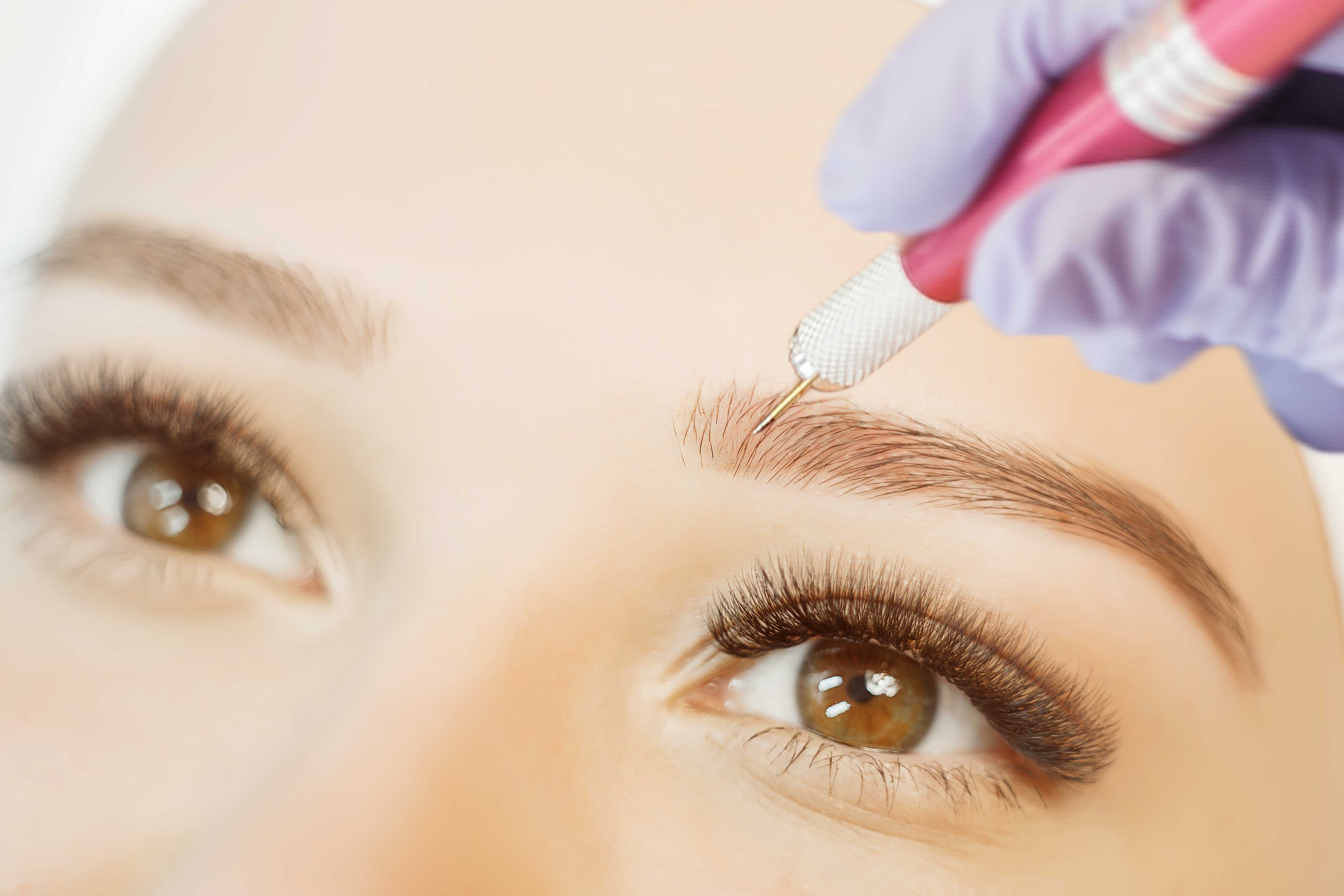 Most experts in the beauty industry regard microblading as a revolution that can help anyone achieve the eyebrows they desire.
A Dreadful Infection
The redness and pain made it abundantly clear to Coats that the procedure had backfired.
The unfortunate outcome had her scurrying to the doctor to get it checked out. According to Coats, who is a makeup artist by profession, she had to part with more than AU$1,600 (US$1,103) in medical bills.
Watch the segment on "The Doctors" where medical advice was offered regarding Amanda Coats and her eyebrow debacle:
The whole incident was eventually picked up on major media and was aired on "The Doctors" television program. The professional guests on the show unanimously agreed that whenever breaking the skin is involved, there is a risk of infection. On top of that, it was speculated that Coats may have also had an allergic reaction to the tattooing dye in the microblading procedure.
Sued for $150,000
Due to all the publicity and with the story going "viral," the beauty business and beautician who performed the microblading procedure on Coats sued her for a sum of $150,000 for defamation. Can life get any weirder?
Ask to See a License
The panel on the show advised individuals looking into a similar procedure to ensure the clinic is licensed and to pay attention to cleanliness practices and appearances taking place on-site. This will go a long way in saving you the medical bills and the drama if anything goes wrong because of having a procedure done by an unlicensed practitioner.