For residents of California, wildfire season can be a terrifying time. From October to April, the Santa Ana winds blow, and when a fire starts, it can spread so quickly that there's no warning.
Within minutes, flames can leap from trees to houses, cascading down hillsides like falling water. Imagine you were driving back to your house and saw the fire coming. What would you do? Would you try to get as many of your valuables and papers out? Would you stay away to protect yourself?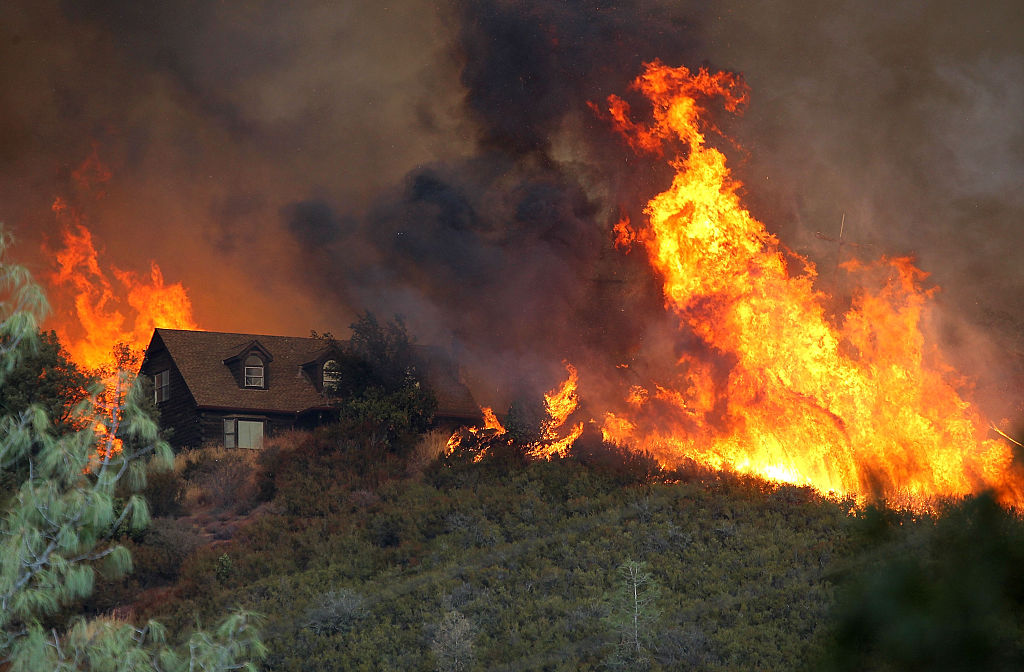 This was the scenario that Natasha Wallace, a student and soccer player at Santa Rosa Junior College, was facing. On her way back home in the middle of the night, she saw the fire coming for her neighborhood. As Wallace said to The Dodo, "it was like a flamethrower. I knew how fast the fire was going. It was really scary."
But for the then-24-year-old, there was only one thought in her mind, and it was for her bulldog Bentley, who was 4 years old at the time. As Wallace told KTXL in Sacramento, the choice was easy. Even if she couldn't take anything else from her house, "I would never part ways with my dog. Ever!"
Wallace hurried back to the house and picked up Bentley and a single award she had received from the college for her soccer performance. They got in the car and started down the road, but the fire had already surrounded them.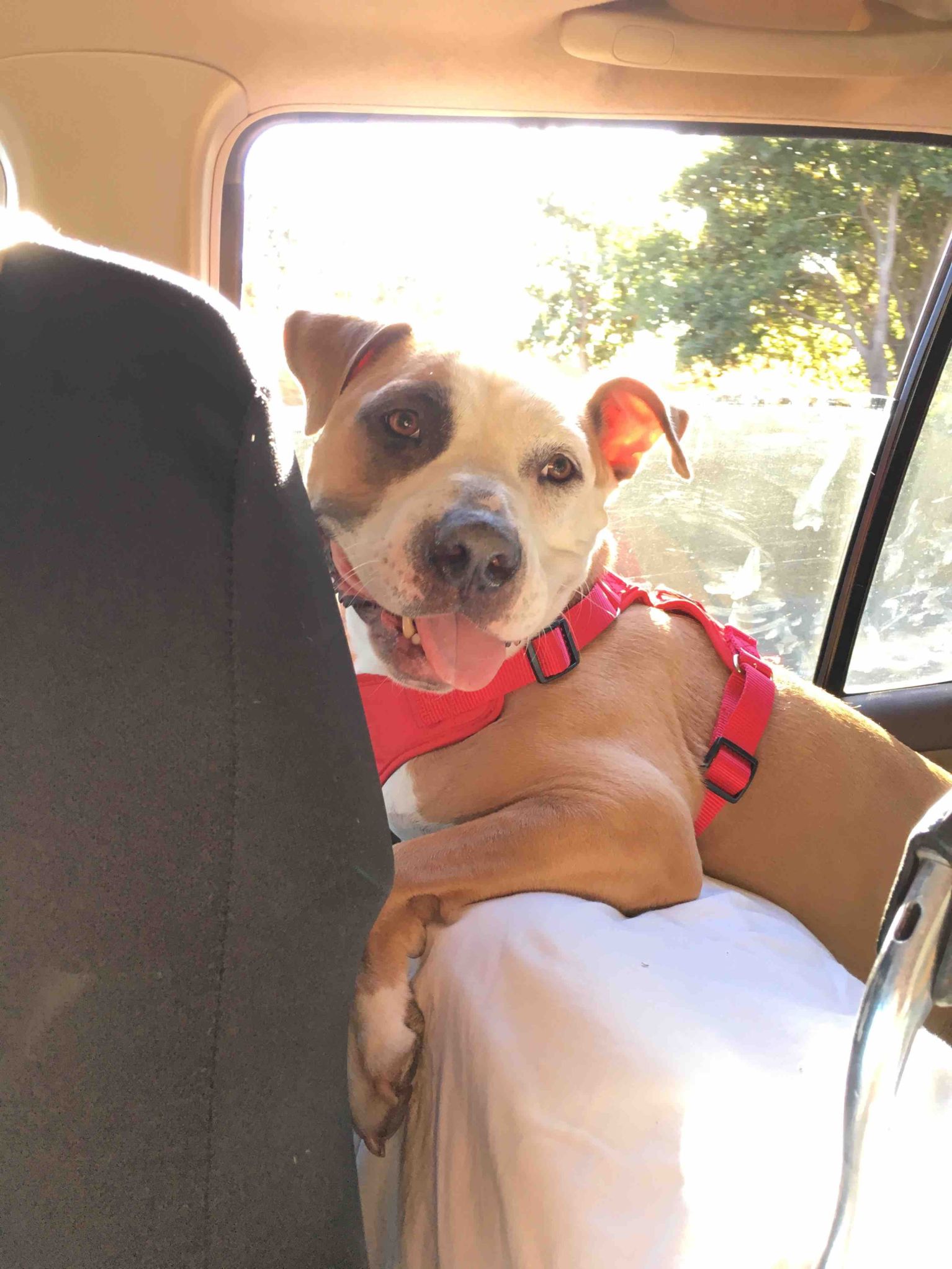 But as she tried to drive away, she ran into a traffic jam, as other cars were stuck behind fallen flaming branches.
She described the scene to KTXL in vivid detail. "I sat stopped in the same spot for about two minutes, and I knew at that point it wasn't going to happen."
What was there to do? She and Bentley needed to get out of the neighborhood as soon as possible. Then she realized the one way of escape they had left. "So I ran all the way back to the house, grabbed my bike, emptied out my bag and put my dog in it," she told Inside Edition.
Wallace tried to communicate to Bentley just how urgent the situation was and hoped he got the message. As she said to The Dodo, "I told Bentley to sit inside, and he just hopped right in. It's like he understood the situation. He knew something was wrong."
But getting the 70-pound (approx. 32-kilogram) dog inside a duffel bag she typically used for athletic clothes and shoes was no small affair. When she recreated the ride for Inside Edition, she showed them how she looped the shoulder strap over her neck to keep the dog close to her. "You put [the strap] around your neck, then you just hope for the best."
"So I grabbed my dog and I told him, 'Hey man this is serious, you need to just sit in the bag.' And he, he hopped right in."

Posted by FOX40 on Friday, October 13, 2017
She then carefully balanced Bentley on the handlebars and pedaled as fast as she could. "It was hard. I was trying to avoid the branches and everything on the road. The first 2 miles were OK. I was going off pure adrenaline, or supermom strength."
For this incredible human, knowing that she had the ultimate responsibility for her dog's safety allowed her to focus completely. "It was kind of scary because you're trying to escape the fire and not get hit by a car," she told Inside Edition. But she kept pedaling until she finally found a truck down the road, whose driver offered to give her and Bentley a ride.
"Bentley just sat there the whole time, like a super good boy," Wallace told The Dodo. "His well-being was the only thing I cared about at that point."
But while Wallace managed to escape with Bentley, she literally had nothing left except the clothes on her back and the shoes on her feet. When she came back to see her car and house after the fire, there was nothing left. "You don't even see a resemblance of what it used to be," she said to KTXL.
Staying in the emergency shelter with dozens of others who lost their homes, she had Bentley for support and comfort. "I literally just hugged my dog this whole time, she confided to The Dodo.
After Wallace's story started receiving natural and international attention, she created a GoFundMe page to help buy new things and get back on her feet. Dog lovers who had heard about her story pitched in and raised almost $30,000! A happy ending for a woman who wouldn't be separated from her dog even if she had to face down hellfire.